No Families Should
Go Hungry
this Holiday Season
Feeding Families in Need During the Holidays
Partnering with other socially responsible organizations like City Harvest, Boston Food Bank, and the United Way, Berkshire Grey helps feed thousands of families during the holidays. We put our AI-enabled robot technology to work to pick, pack and speed the delivery of food to local food insecure families. We are always looking for additional corporate sponsors and charitable organizations to help us expand the reach of the Picking With Purpose program.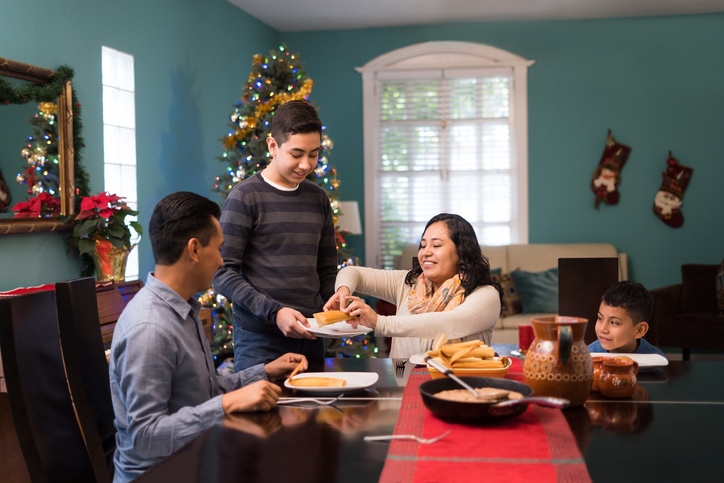 A family on Christmas eating together sitting in a room decorated for the holidays.
Holiday Giving and Goodwill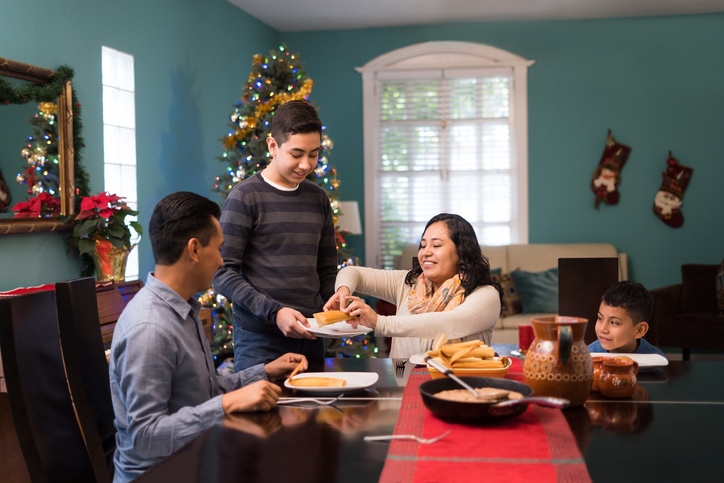 A family on Christmas eating together sitting in a room decorated for the holidays.
Berkshire Grey puts our advanced AI-enabled robotics to work to help combat hunger during the holiday season. Our fulfillment solutions pick, pack, and assemble thousands of meals to help provide cheer to those in need during the holidays. The Picking With Purpose program could not be successful without the support of our local partners, corporate sponsors and Berkshire Grey employee volunteer time. Contact us to learn how your organization can help provide holiday meals to families in need.
May experience hunger due to Covid‑19
Increase in the number of people seeking help from food banks
Meals needed to meet the increased demand
It's Time to Reimagine and Change Our Distribution of Surplus Food.
Food relief organizations rely heavily on a workforce of volunteers. During COVID, volunteer rates have dropped by 50%, while food banks are seeing a 60% increase in demand. This unprecedented need is driving food banks to search for innovative ways to help a growing number of families put meals on their tables right now.
Your Company Can Help this Holiday Season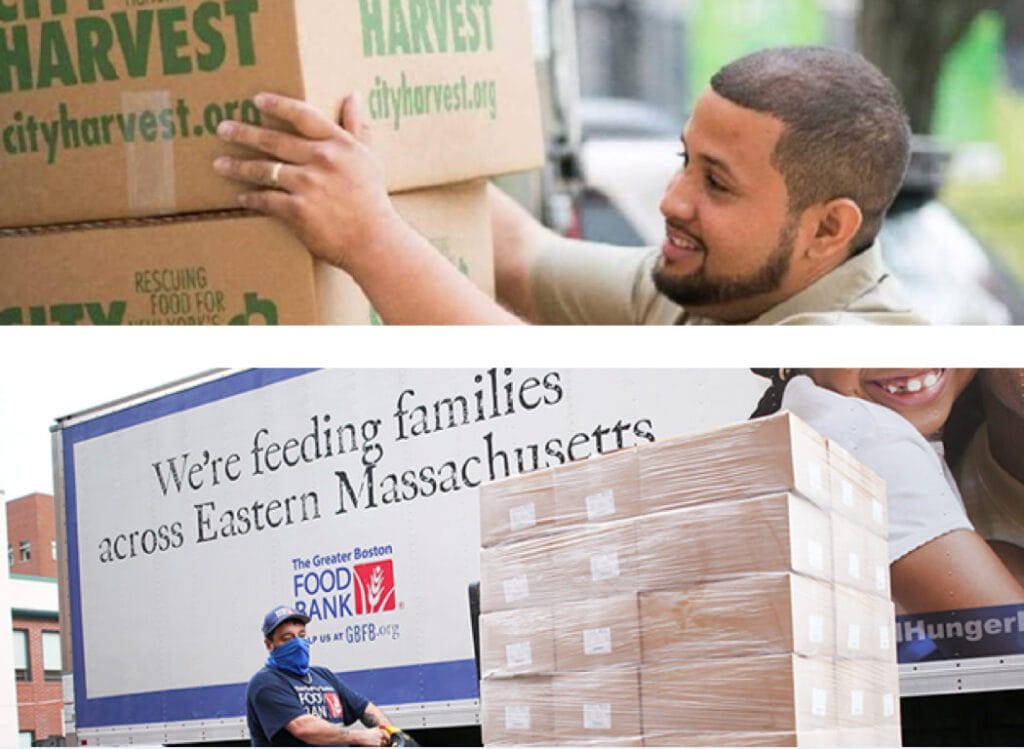 We partner with New York City-based City Harvest and The Greater Boston Food Bank to feed thousands of families during the holidays.
Our robotic piece picking, packing, and sortation technology efficiently selects and rapidly packages food staples into ready-for-distribution boxes.
Now we are expanding our work to include other food pantries on an ongoing basis around the nation and the world. And this is just the beginning. If your organization would like to participate, please contact us to learn more.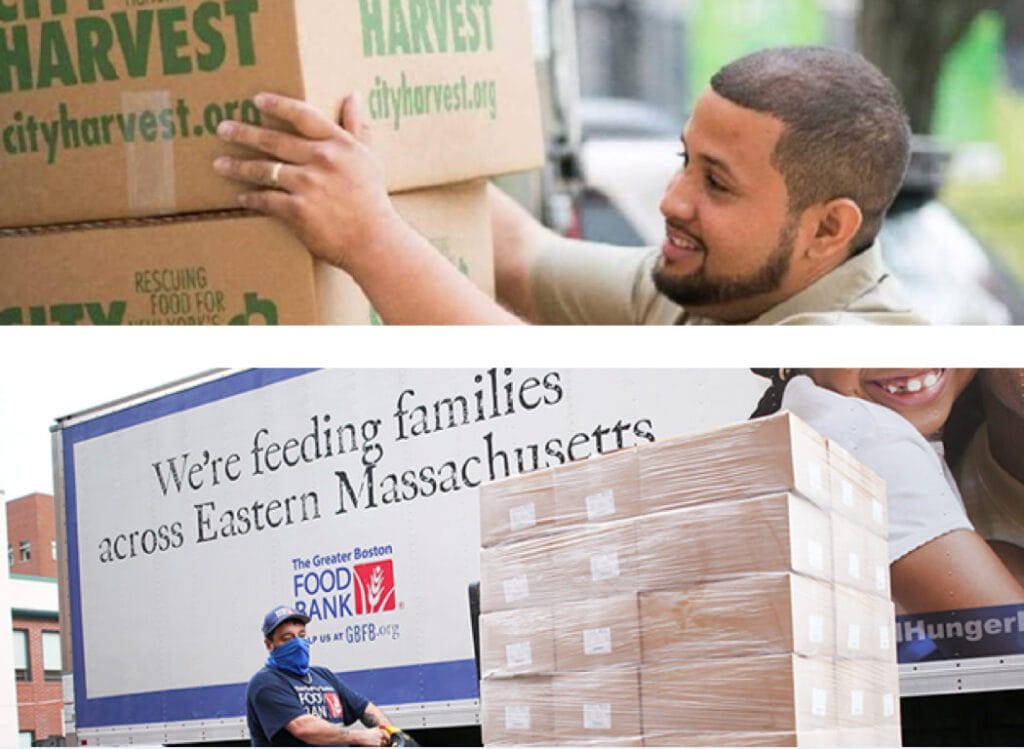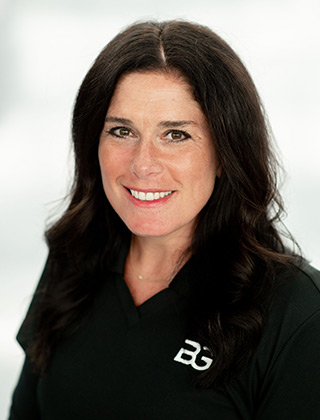 Picking With Purpose Leadership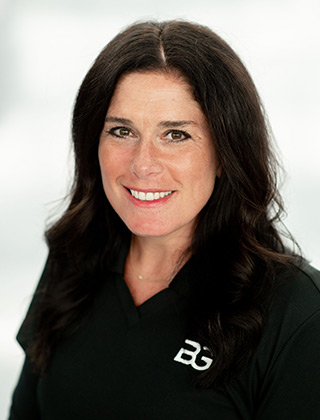 The Picking With Purpose initiative is run by Berkshire Grey Senior Vice President and GM, Jessica Moran. Jessica has a passion for giving back to the community and has been instrumental in establishing alliances with local partners, corporations, and food banks to ensure Picking With Purpose serves families in need by reimagining the distribution of surplus food and other essential items.
For more information about the program or to contact Jessica: jessica.moran@pickingwithpurpose.com.
More About Berkshire Grey
Berkshire Grey helps customers radically change the essential way they do business by delivering game-changing technology that combines AI and robotics to automate omnichannel fulfillment.
Join Our Purpose
Food Donors, Sponsors, and Other
Charitable Organizations
Please complete the form and a member of our team will reach out to you shortly.