Technologies
Electromechanicals
Fulfillment Automation Requires a Host of Supporting
Technologies to Solve Real World Business Challenges
Vision Systems, Sensors, and Engineered Fixtures Enable Complete Electromechanical Solutions
That Just Work
WATCH: BG electromechanicals are dynamic, unstructured and certainly not what you would find in a research lab
HyperScanners are more reliable than scan tunnels and eliminate the need for "label facing". As items and parcels pass through, our patented electromechanical HyperScanners are able to identify barcodes on standard and irregular packages in under one second. Many traditional automation installations utilize conveyors outfitted with scanning tunnels to identify items, products, and packages.
Many of these implementations require a worker upstream to make sure the barcode is visible with the label facing the scanner. HyperScanners eliminate this manual process and are more accurate than traditional scanning, especially for 'floppy' poly bags, tubes, envelopes, and other packages that are not standard 6-sided boxes.
WATCH: BG electromechanicals are dynamic, unstructured and certainly not what you would find in a research lab
BG's electromechanical systems incorporate a breadth of camera and vision technologies to create three-dimensional perception. This enables picking from both cluttered and structured containers and environments.
The electromechanical systems not only see but also plan and pick. They see, interpret the field-of-view, and react in real-time to changing conditions such as shifting items in a container and new orientations for items on a belt after previous items are picked. When this happens there is no time lag in the picking process since the vision systems are constantly updating and the AI-enabled software is constantly analyzing and adjusting the solution's motion with every pick.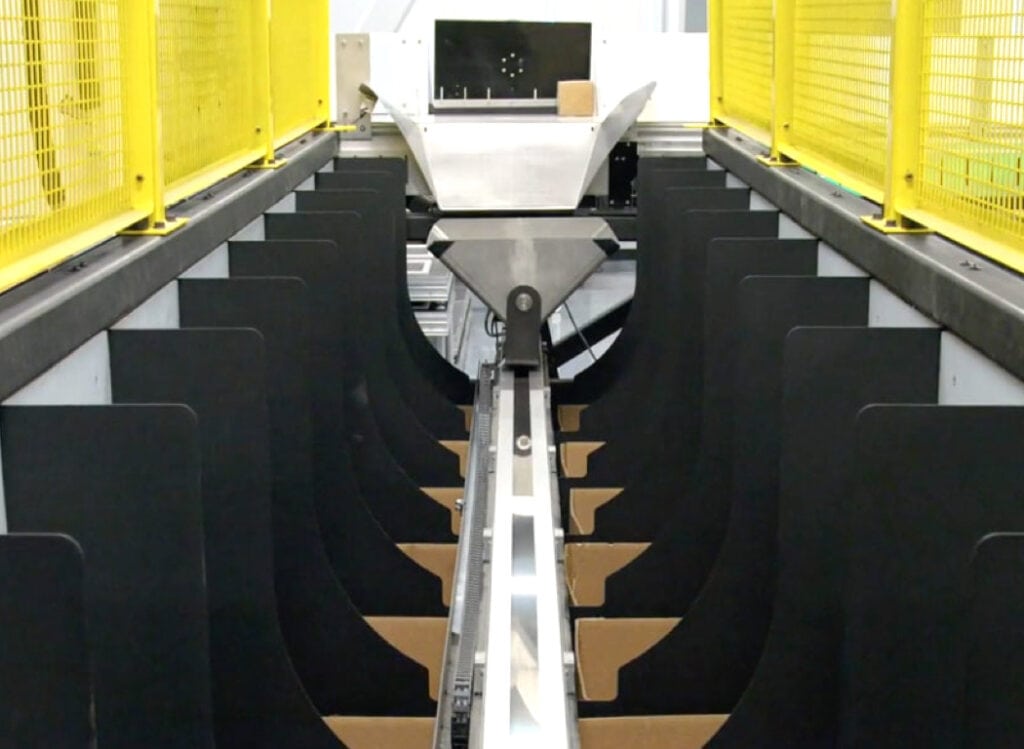 Several electromechanical solutions incorporate high-speed, high-density linear sortation working in conjunction with robotics. A productized set of rails, hoppers, sliders, package sweepers, and other mechanical components facilitates product and package sortation that enhances the speed of robotic systems. These electromechanical components are controlled by our AI-enabled software to operate in synchronization with the robotic pick cells at velocities and accelerations that are tuned to SKU-specific handling for maximum speed and product quality.
The linear sortation further works in conjunction with dynamic destination allocation for sort point accumulation and in some cases with accumulating conveyance. Accumulating conveyance enables selective ejection of order boxes from arbitrary queue locations which are dynamically re-set in real-time.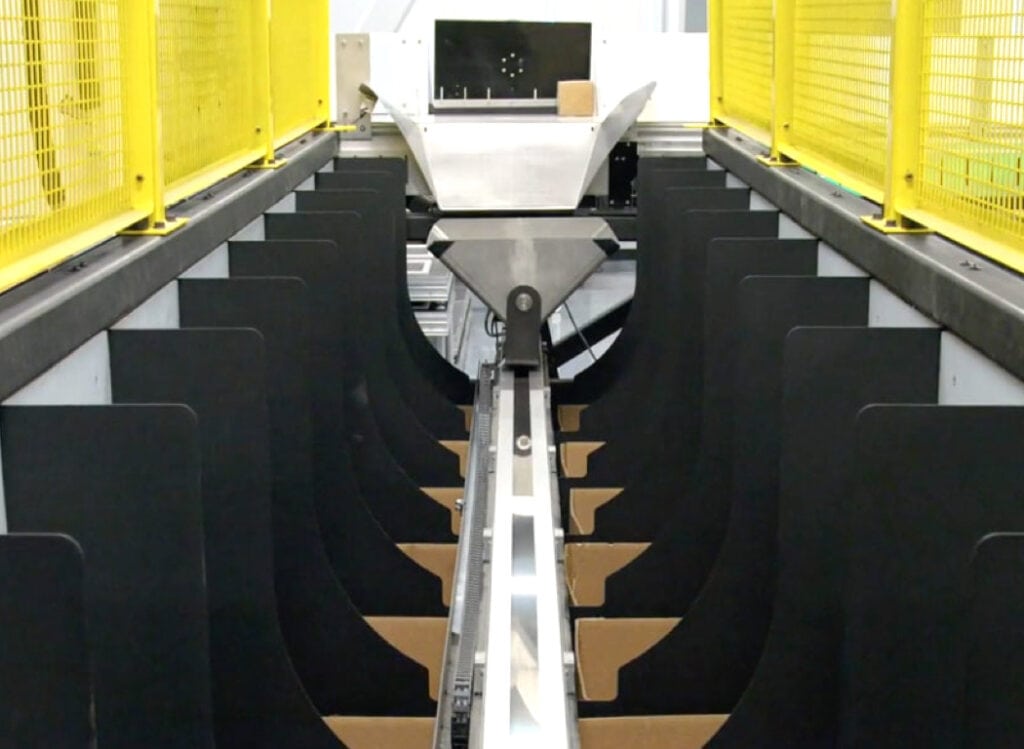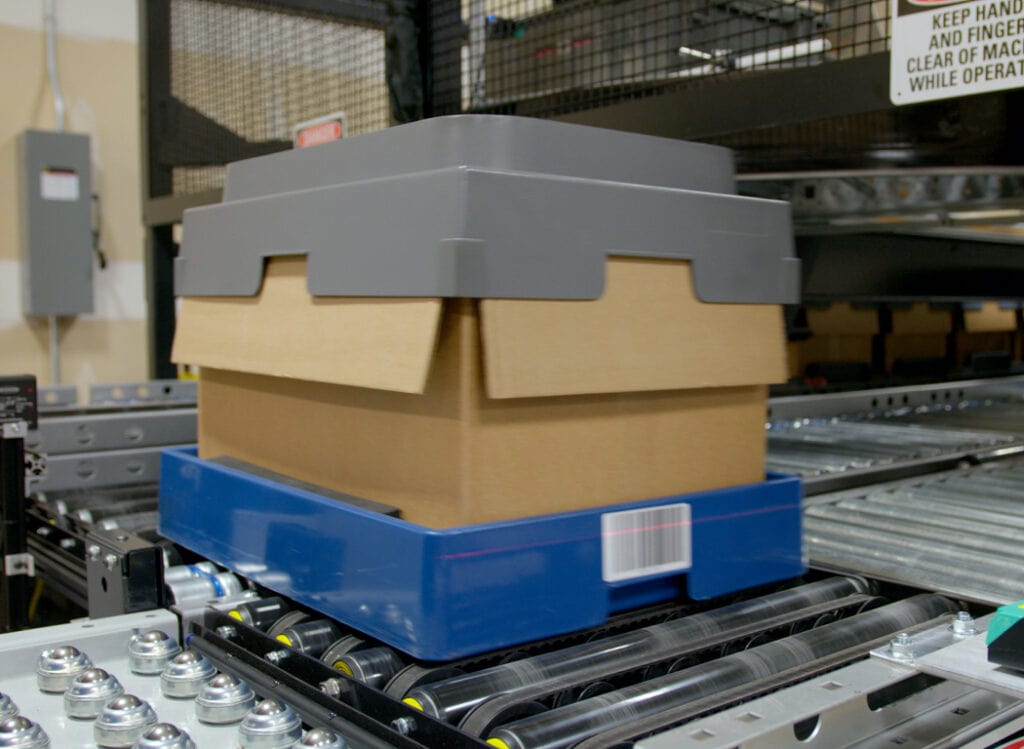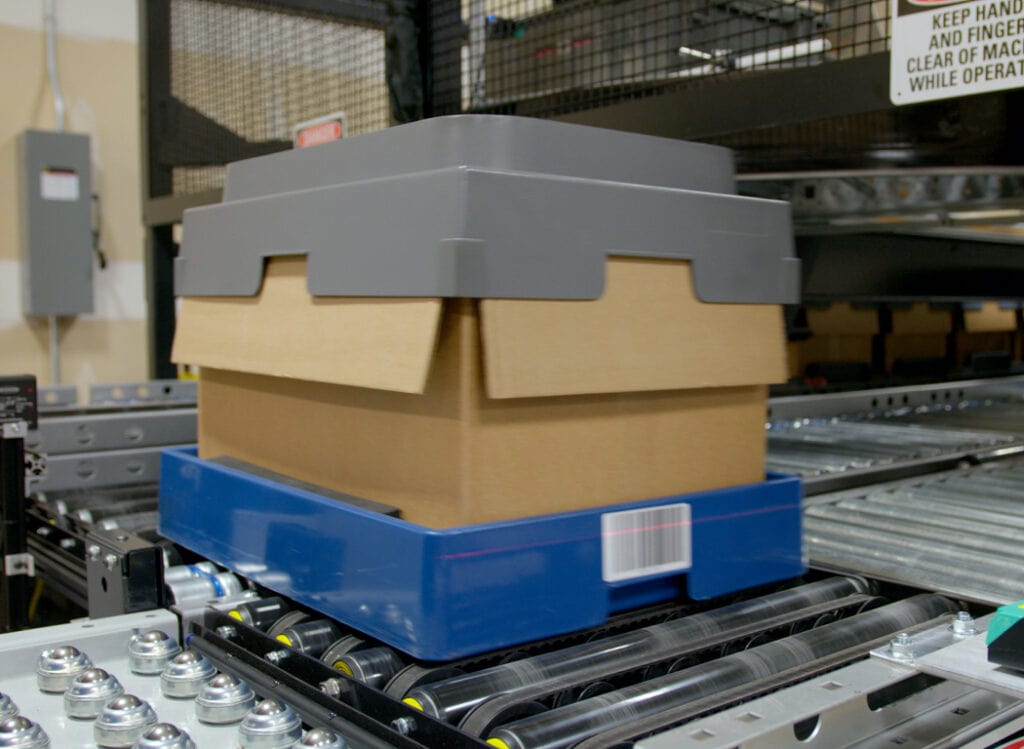 Our approach is to provide turnkey solutions. This requires fixtures that either enable a solution to operate autonomously in your facility or provide mechanical integration with your physical infrastructure. Some of the electromechanical fixtures we provide include:
We design conveyance capabilities using belts for some applications and motor driven roller (MDR) with zero-pressure capabilities for other electromechanical implementations. Some electromechanical solutions include patent-pending physical infrastructure to streamline processes, reduce solution footprints and optimize operations.
Get Started
with Berkshire Grey
Contact the BG Fulfillment Automation Sales Engineering Team to Learn How to:
Reduce operations expense by up to 70%.
Lessen your dependency on labor.
Bolster facility throughput by up to 25% to 50% with automation.
Get a customized ROI analysis of your specific environment and business.