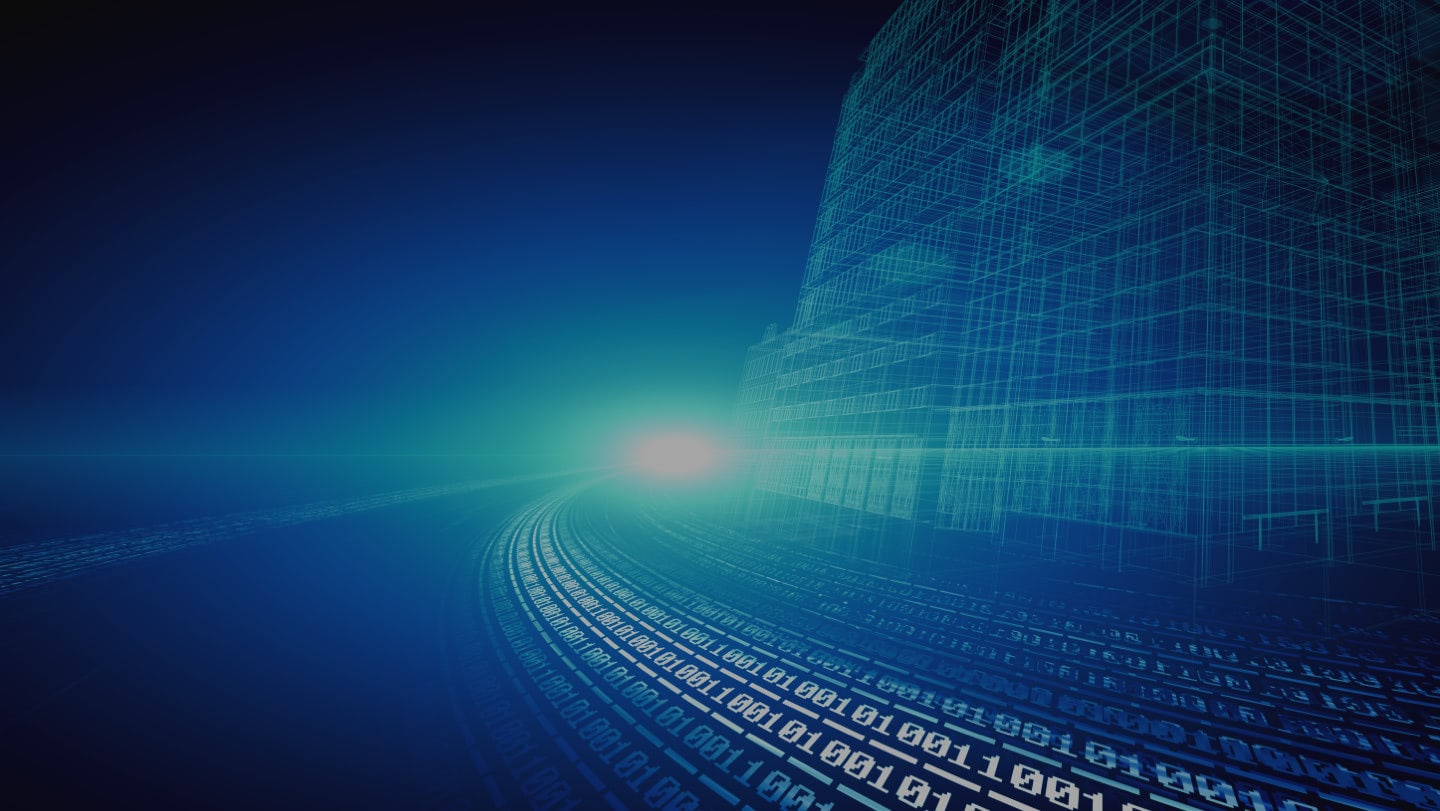 Berkshire Grey Blog
Why eCommerce Fulfillment Demands Robotic Automation Now: Three Immutable Facts
---

eCommerce fulfillment is fast becoming *the* key competitive advantage by which retailers are differentiating themselves. And retailers' supply chains are in the critical path.
With the COVID-19 pandemic, retailers acquired both a boom in eCommerce revenue and an urgency to accelerate supply chain innovation within their existing networks (for example, omnichannel distribution). Amid the crisis, the global market for eCommerce and other Non-Store Retailers was estimated at US$2.3 Trillion in the year 2020, according to Global Industry Analysts. It's now projected to reach a revised size of US$5.1 Trillion by 2026, growing at a CAGR of 13.5% over the analysis period.
Target reported its best-ever quarter in Q2 2020, with sales increasing by 24.3% and digital sales soaring 195%. Its stores were key to this unprecedented growth, with in-store comparable sales growing 10.9 percent and stores enabling more than three-quarters of Target's digital sales. The company also reported market share gains of $5 billion in the first six months of the year.
No "back to business as usual"
Today, getting the right products to the right consumers at the right time in the right place and in pristine condition is table stakes for eCommerce. Doing this profitably provides the real competitive edge for eCommerce, given its growing scale (increasing numbers of SKUs and formats) and complexity (omnichannel retail, persistent supply chain instability).
Most retailers are still struggling to meet the expectations of modern consumers who shop online. An estimated 80% of warehouses are still manually operated with no automation. Some retailers have traditional warehouse automation systems in place, but these systems are typically inflexible and poorly suited to fulfill eCommerce orders profitably.
To handle eCommerce orders effectively, retailers need modern technologies that can intelligently automate the physical tasks of e-Commerce fulfillment: item-level handling processes for picking, packing, sorting and transporting. And you need them now if you expect to have a future in an increasingly eCommerce-centric world.
Facing the facts
Retailers face three immutable facts in getting products into customers' hands quickly, intact and profitably.
People Shortages: There aren't enough people to staff fulfillment operations, even if you can manage to find some. More practically, there's not enough space to physically accommodate more people in today's warehouses, even with expensive and time-consuming retrofitting/redesign or replacement of current equipment. Without enough workers, retailers face bottlenecks throughout the fulfillment process–from pickers pulling product from AS/RS systems to operators working on product induction systems or order consolidators sorting products into put walls. As a result, outgoing shipping may stand idle as they await work from upstream picking or induction processes, missing customer delivery expectations or incurring costly shipping expediting costs. Such bottlenecks have ripple implications throughout the supply chain.
Accelerating Customer Expectations: SKU proliferation is a given, especially in an e-Commerce-focused business. Order volumes for direct-to-consumer orders are increasing. Commensurately, returns are on the increase. Further, an increase in omnichannel shopping has led to a surge in small orders shipping in small packages, which retailers and shipping companies must handle. Meanwhile, consumers expect extreme simplicity: buy a product online and take delivery where they want it, whether their homes (direct delivery) or in-store (BOPIS). Return it from their location of choice, for a prompt replacement or refund. All of this is putting tremendous demands on all elements of the fulfillment process. You can't fix customers, but you can fix your systems and processes.
Automation Deserts: Certain points throughout the supply chain have become commensurately more critical in successful eCommerce fulfillment. Upstream, AS/RS walls are a prime example, designed for human pickers and choking on growing SKU volumes. Downstream elements are becoming more critical to performance and profitability. For example: shipping and stores. Automating shipping can reduce eCommerce shipping costs and improve customer service. Automating retail stores can enable them to process returns from BOPIS and direct-to-consumer deliveries. The challenge: retooling fixed facilities like these to improve flow and capacity takes time and is disruptive. Moreover, their physical footprints often don't lend themselves to traditional automation.
These three facts create somewhat of a perfect storm for your supply chain. If it feels like the walls are closing in on your eCommerce fulfillment strategy, it's because they are.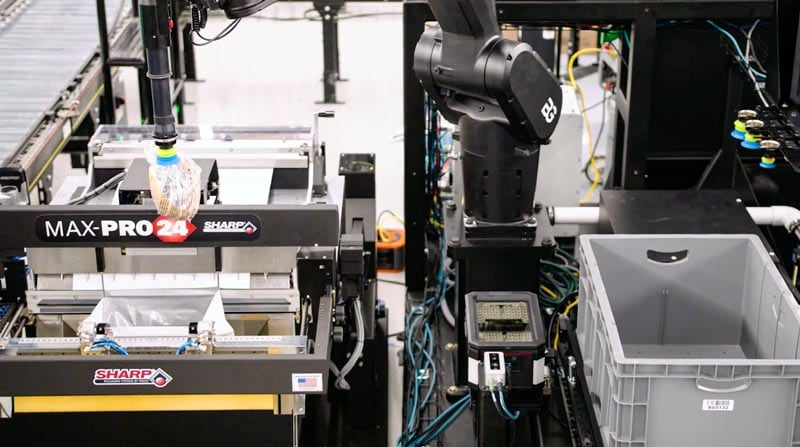 Robotic automation to the rescue
Modern robotic automation can "hyper-automate" picking, packing, sorting and transporting across the supply chain–without having to rebuild or physically expand your warehouse. This makes robotic automation no pipe dream, but rather an achievable reality for retailer supply chains.
At the same time, robotic automation just keeps getting better, fueled by ever-more-inventive technology (e.g., autonomic mobile robots) supported by real-world AI and machine learning. It's also more easily cost-justified, because it "rewires" warehouses without requiring rip-and-replace of existing warehouse infrastructure and systems. And it's more affordable to get started, with Robotics-as-a-Service offerings and modular approaches.
For example: Berkshire Grey's AI-powered Robotic Shuttle Put Wall with Identification (BG RSPWi) can increase customer order sortation throughput by up to 300%. It can accommodate up to nearly 100% of typical less-than-case SKU assortments, including challenging items such as soft polybags and cylinders/tubes for a variety of industries including apparel, footwear, cosmetics, specialty, and general merchandise. It can automatically sort up to 240 orders simultaneously (the industry average for manual sorting is 80 orders), making other processes in the warehouse (i.e., batch picking) even more efficient as well.
One of the world's largest beauty products companies uses the BG RSPWi solution to increase throughput, improve productivity and support its massive eCommerce sales growth with existing facilities and workforces. The company had growing customer expectations for same-day delivery and Buy Online Pick Up in Store (BOPIS).
BG FLEX™, a next-generation mobile robotic platform, lets retailers easily convert any floor into a flexible any-to-any induct-to-discharge sortation system and implement complete fulfillment systems for any environment—from back-of-store to standalone micro-fulfillment centers to distribution center implementations. BG Flex includes dynamically controlled fleets of industrial-grade mobile robots that work together to induct, transport, sort, sequence, and fulfill items, cases, and containers of merchandise. This functionality enables highly-efficient receiving and stocking, all while reducing time to sale and store aisle congestion.
The time is now
The Wall Street Journal reported: "Robotic picking technology 'is a niche today in the overall warehouse automation market, but it's growing rapidly,' said Ash Sharma, managing director of market-research firm Interact Analysis. That sliver of the market will reach $1.34 billion in 2025 from an estimated $137 million last year, the firm projects. The broader warehouse automation market was nearly $36 billion last year, Interact Analysis estimates."
At the 2021 Virtual Gartner Supply Chain Symposium/Xpo EMEA, Gartner posited that supply chain organizations eventually may need a Chief Robotics Officer to strategically implement robotics and automation.
While time will tell on this, Gartner's statement foretells the ubiquitous presence of robotic automation in retail.
The real question is: Can you afford to be at the end of the trend?
To learn more, download the ebook "7 Reasons to Automate eCommerce Fulfillment Now."
---
Related Articles
Get Started
with Berkshire Grey
Contact the BG Fulfillment Automation Sales Engineering Team to Learn How to:
Reduce operations expense by up to 70%.
Lessen your dependency on labor.
Bolster facility throughput by up to 25% to 50% with automation.
Get a customized ROI analysis of your specific environment and business.
Call +1 (833) 848-9900
or connect using our form.