Portfolio
Berkshire Grey Technologies
Adaptability, precision, and speed are achieved through a holistic approach
that combines AI-enabled software, robotics, and supporting electromechanicals
Complete Solutions
Deliver Value By Combining AI‑Enabled Software, Robotics, and Supporting Electromechanicals
Versatile
Pick apparel, health & beauty, hardware, housewares, toys, grocery, and non-perishables.
Accurate
Pick individual polybags, cardboard, plastic, clamshells, fabric, bottles, loose items, and irregular shapes.
Scalable
Easy to implement with a phased rollout in any facility.
Fast
Up to 3X faster than manual picking.
Flexible
Small solution footprint fits with existing operations.
Rapid ROI
Minimize manual labor; reduce chain-wide inventory.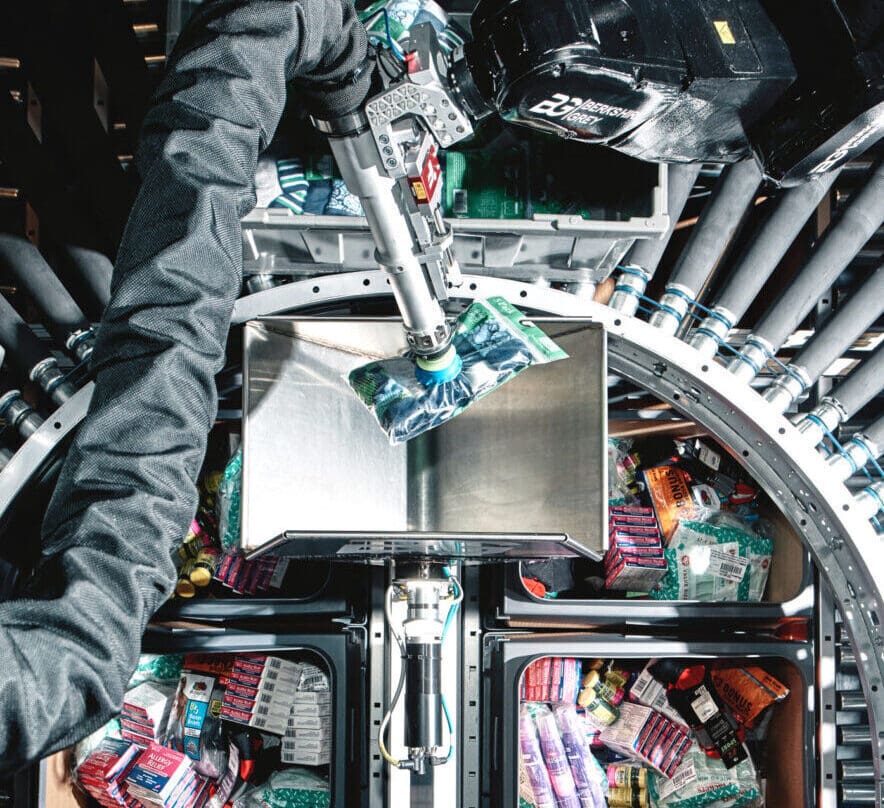 Get Started
with Berkshire Grey
Contact the BG Fulfillment Automation Sales Engineering Team to Learn How to:
Reduce operations expense by up to 70%.
Lessen your dependency on labor.
Bolster facility throughput by up to 25% to 50% with automation.
Get a customized ROI analysis of your specific environment and business.