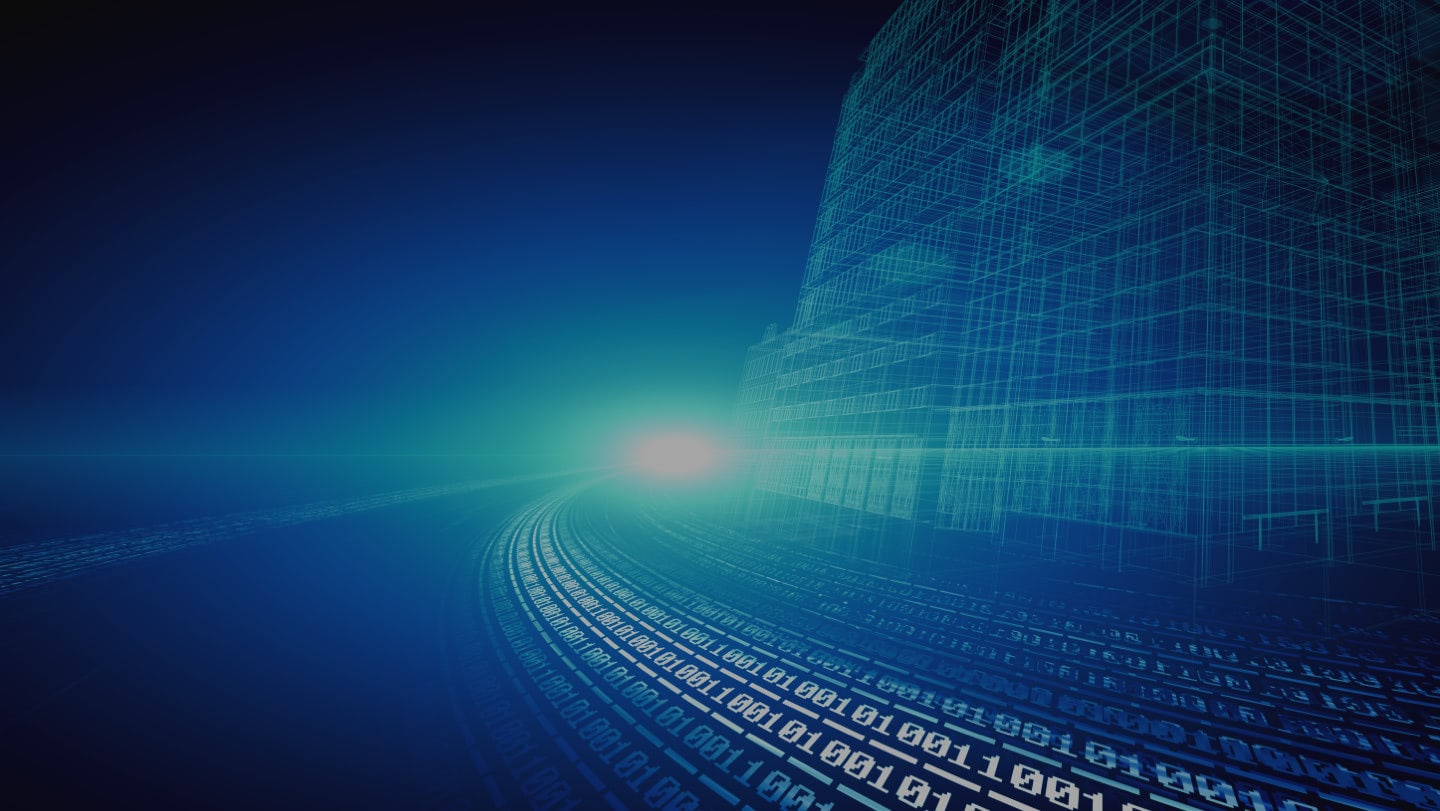 Berkshire Grey Blog
Berkshire Grey Wins $23+M Order for Grocery Picking Robots
By Pete Allen, GM, Food & Beverage Business Unit
Robotic picking solutions will enable grocers to fulfill online, same-day grocery orders efficiently.
Berkshire Grey's Intelligent Enterprise Robotic Solutions for Grocery help grocers get goods to shoppers faster — and at lower operational costs.
Berkshire Grey this week announced that it secured a $23+ million dollar multi-phase order from a global retailer. The order will provide grocery picking robots to enable the retailer to perform online same-day grocery fulfillment.
With the growth of eCommerce — eMarketer expects nearly 52% of the U.S. population will be digital grocery buyers within 12 months — grocery retailers must develop new strategies for speedy, accurate grocery fulfillment. Ordering groceries online has become a habit since the pandemic started, and now as signs of recovery emerge, the convenience of online and app-based ordering remains appealing to consumers. That means grocers must ensure efficient online order fulfillment and at the same time ensure speedy store replenishment so the right goods are on the right shelves at the right times in stores.
Industry watchers agree: "The grocery industry is challenged to rethink the future of their supply chains to better meet customer needs, especially as digital grocery buying becomes more habitual than trial," says Kevin Prouty, VP IDC. Prouty added, "Grocery, convenience, and food distribution companies must increase operational agility needed to meet continuously changing end customers' needs. By implementing robotic automation into their operations, companies can get a leg up against their competitors. Companies like Berkshire Grey can potentially transform the retail supply chain to meet the increasing pressure to better align operations with customer demands."
Berkshire Grey's Grocery Solutions
Berkshire Grey has the solutions today to robotically fulfill all types of orders, which enable grocers to better support their brick-and-mortar operations plus rapidly fulfill online orders. With our Intelligent Enterprise Robotic (IER) solutions, robots can pick individual grocery items from inventory, pack grocery bags with items, and move and organize inventory as well as move and organize filled orders. With this type of intelligent automation, businesses can:
Sustain 24/7 operations.
Support evolving customer buying habits.
Transform operations in distribution centers, back-of-store, and standalone micro-fulfillment facilities.
Specifically, back-of-store automation enables store associates to continue to provide high-quality service to store customers while the store supports new online order streams. This is particularly important in the wake of the pandemic, which accelerated the growth of eCommerce for the grocery industry.
Our IER solutions for grocery help grocers expand their capabilities and offerings to align more closely to consumer expectations, to grow topline business, and to make operating margins more attractive. The solutions support:
Fulfillment from back-of-store for same-day consumer orders.
Fulfillment from distribution centers for both individual consumer orders and for store replenishment.
Micro- and nano-fulfillment center operations typically found in urban locations.
Picking the broadest assortment of conventional grocery items such as produce and cereal, and convenience items like snacks, soda, and toiletries.
Berkshire Grey offers a variety of purchase options for its solutions, including a Robots-as-a-Service (RaaS) option. The RaaS option allows customers to implement Berkshire Grey's transformative technology without large, up-front capital expenditures typically required under conventional purchase models.
Our IER grocery picking solutions provide the grocery industry with the speed and scalability that customers demand while positioning grocers to boost margins and capitalize on the continued growth of eCommerce and online ordering.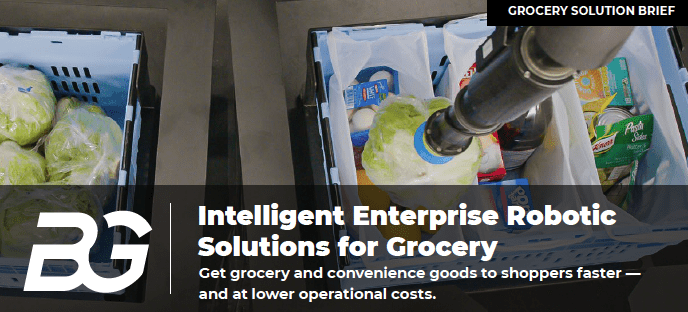 Solution Brief:
Intelligent Enterprise Robotic Solutions for Grocery
Robotic Automation to Radically Change the Essential Way You Do Business
Get Started
with Berkshire Grey
Contact the BG Fulfillment Automation Sales Engineering Team to Learn How to:
Reduce operations expense by up to 70%.
Lessen your dependency on labor.
Bolster facility throughput by up to 25% to 50% with automation.
Get a customized ROI analysis of your specific environment and business.
Call +1 (833) 848-9900
or connect using our form.