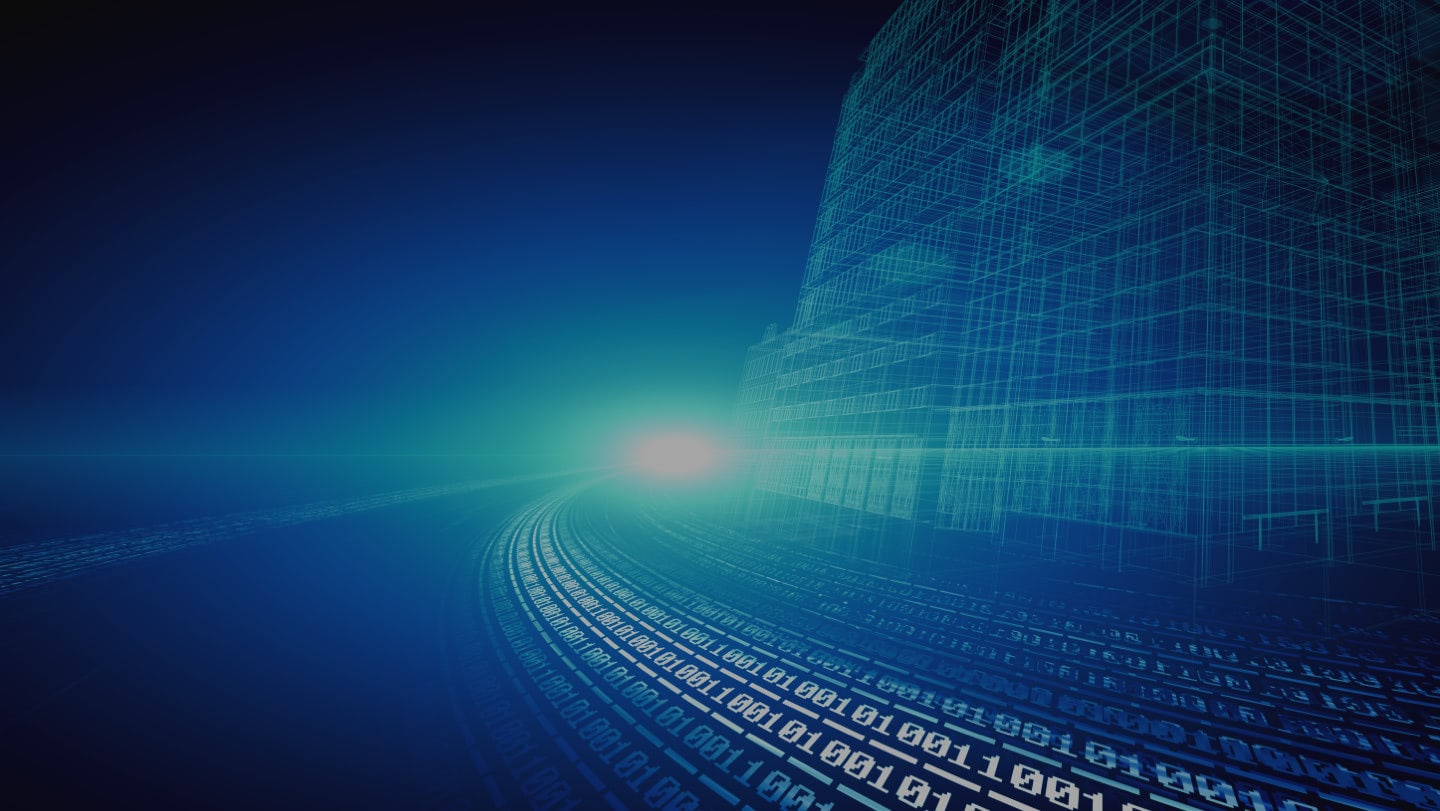 Berkshire Grey Blog
Berkshire Grey's Not-So-Secret Sauce: Artificial Intelligence in Robotics
---

---
Let's face it. The labor gap is likely here to stay. Rising consumer expectations and on-demand shopping continue to force retail and eCommerce companies to step up their games, with experts predicting the eCommerce market to increase from $3.3 trillion to $5.3 trillion by 2026. Meanwhile, supply chain officers expect labor shortages to continue to grow in their industry, with 64% now noticing generational differences in employment preferences that will likely have a long-term impact on labor availability.1
In the last two decades, eCommerce has grown on the assumption that inexpensive labor exists. The industry has put people in the critical path of picking, sorting, and packing goods for delivery. But at today's industry-standard wages, there's simply not enough available labor to do these jobs anymore. So, the costs of finding, hiring, training, and keeping people are going to continue to grow.
Berkshire Grey's founders–experts in robotics, industrial automation, and artificial intelligence (AI)–foresaw this challenge back in 2013.
Closing the Fulfillment Labor Gap (Permanently) with AI
Did you know you probably just interacted with an AI agent? For years now, online merchants have been using artificial intelligence (AI) to get us to buy stuff. If you do anything online, an AI agent is optimizing how to get you to buy something. These behind-the-scenes virtual AI agents "decide" on the spot which products and prices to present to you and when. Ever-surging global eCommerce numbers suggest that this strategy is working.
Berkshire Grey's idea: apply the mature and reliable AI technologies that we've been using all along to the physical world of warehousing, distribution, and fulfillment.
Using state-of-the-art technology (over 300 patents), Berkshire Grey combines hardware and software to create highly intelligent, self-operating "fulfillment agents" capable of offloading or augmenting people. These robotic systems today are redefining fulfillment, by learning customer scenarios and adapting to changes in patterns quicker than any competitive approach. Customers worldwide are finding that AI-enabled robotic automation can reduce operations expense by as much as 70% and bolster facility throughput by as much as 50%.
The systems work similarly to how AI works in the virtual eCommerce world, says robotics pioneer and BG Fellow Chris Geyer, Ph.D. in his eBook, "AI for Robotic Automation Explained." To summarize:
On their own, AI agents can only perform a limited set of actions, such as turning knobs or levers that affect the content on the website or its appearance. An agent makes its choice based only on the information it's been given, for example from cookies (which can reveal demographics, where you shop, what you've bought before, even if it's your first encounter) or previous interactions with you. It executes a policy, basically a recipe for taking what it knows and turning it into an action. The third piece is a reward, or signal that the AI agent gets as to whether it did a good job or not. This direct and clear feedback is how an AI agent learns to get better at its job.
Robotic AI agents make their impact in the physical world with a set of actions informed by sensors and databases collecting millions of data points. They learn through rewards when they succeed at an operation.
From Virtual Worlds to the Warehouse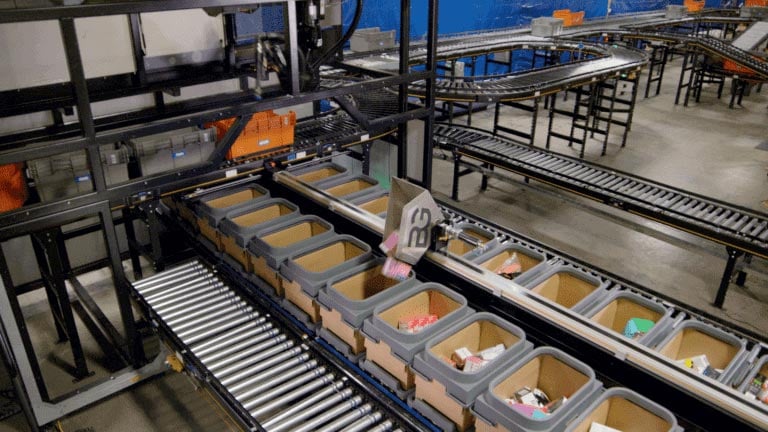 Technologically, this is quite a leap from the virtual world: going from pixels to robotic arms in huge distribution centers or warehouses. But it's working, and in multiple pattern areas.
For example: consider picking operations, perhaps the messiest and most labor-intensive part of fulfillment. BG's robotic picking solution and its "AI agents," when tag-teamed with machine learning (ML), can:
Recognize and handle more stuff: More SKUs, packaging and parcel types.
Discern where an item needs to be picked up for its ideal handling, detect and mitigate garbage, and recover from errors (like picking up two of an item instead of one).
Identify and swap-out end effectors as needed for ideal picking.
Learn from the robots' collective experience and improve their efficiency continually over time.
Enable fulfillment systems to learn over time which decisions by the system were good or bad.
Offset the high cost of finding, hiring, training and keeping people.
In the picking area, we have built a rich but well-scoped set of actions from which to choose. These have been tested both in the BG Lab and in customer deployments. Each customer solution is developed individually in the lab to match exact needs and is delivered to the customer site for on-site configuration, testing, and deployment. (There's no "one size fits all" or "done and run.")
Safe, Reliable and Predictable AI for the Warehouse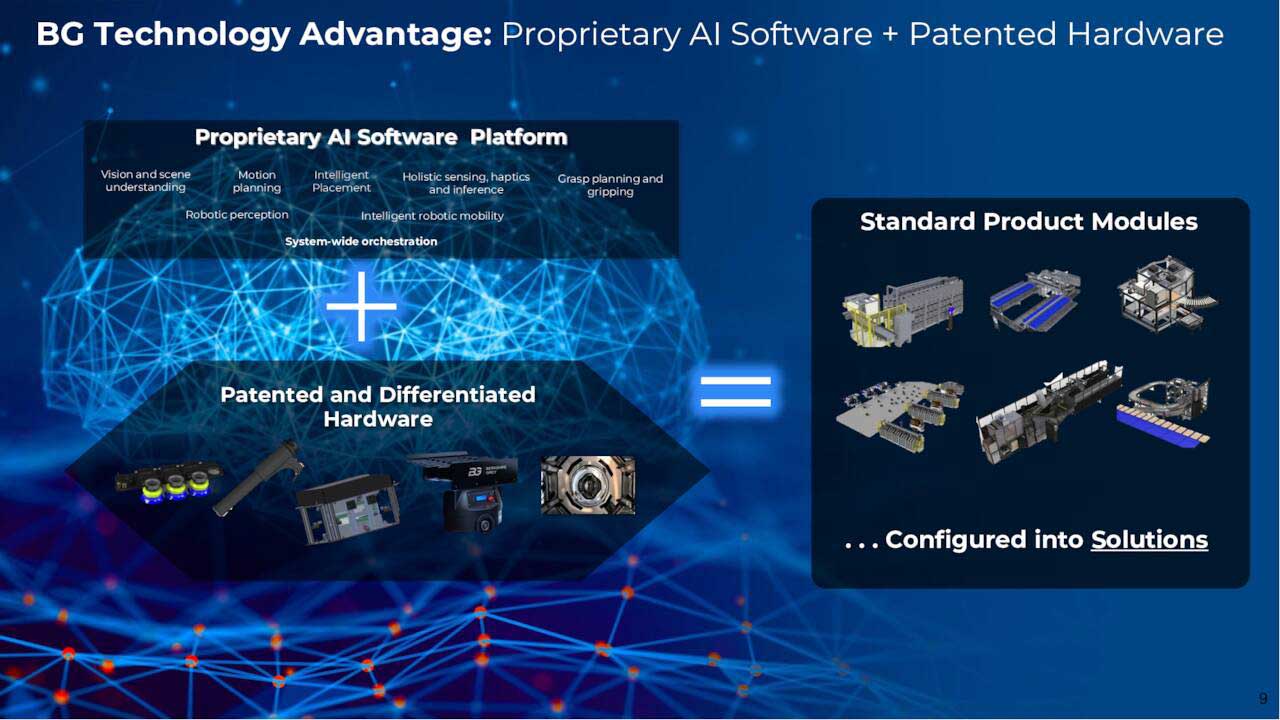 Through our AI-driven software and hardware, we've been able to automate tasks that have never been performed by machines in commercial settings.
Motion and path planning processes enable robots to automatically and intelligently move through environments with speed and grace, performing careful handling at unparalleled speeds–without extensive training or pinpoint-accurate input.
Advanced computer vision lets the systems see the world and act upon it with intelligence.
Holistic sensing constantly monitors sensor signals and reacts to real-time changes in the environment such as containers filling or emptying and products shifting, in order to optimize real performance.
Machine haptics & grasping powered by patented gripping technologies enables accurate picking of the broadest spectrum of objects ever handled. These grippers are outfitted with sensors that are tightly integrated to system intelligence. The software is continuously interpreting signals, coupling them with visual data, and reacting in real-time.
The whole system continually self-learns and adjusts to the environment's demands, making it increasingly autonomous. The cloud enables efficient storage and processing of the massive amounts of individual data points thrown off by operations.
"Distribution centers pose a lot of challenges, including unstructured and dynamic physical environments, the need to identify and pick up a nearly infinite variety of goods, and the need for any automation–including our robotic systems–to be as fast if not faster than humans," says Dr. Geyer. "As with any industrial operation, there are millions of decisions daily that fuel fulfillment. AI and ML help us improve system performance in the face of this real-world complexity and need for speeds."
AI helps solve a variety of customer challenges, such as the ability to build complete, minimally attended operations that can fit anywhere, from the backs of stores to stand-alone micro-fulfillment centers and full warehouses. (Think mobile robots.)
Want to learn more? Download Dr. Geyer's engaging eBook, "AI for Robotic Automation Explained." Or catch the short webinar "What AI and ML Really Mean for Robotic Automation" featuring Dr. Geyer.
If you're ready to learn what AI can do for your operations, call us at 1+ 833-848-9900 and speak with the BG Fulfillment Automation Engineering Team.
---
---
---
1 Berkshire Grey 2022 State of Retail & eCommerce Fulfillment Report, survey of 200 supply chain executives, conducted in partnership with Hanover Research, 2022.
---
Related Articles
Get Started
with Berkshire Grey
Contact the BG Fulfillment Automation Sales Engineering Team to Learn How to:
Reduce operations expense by up to 70%.
Lessen your dependency on labor.
Bolster facility throughput by up to 25% to 50% with automation.
Get a customized ROI analysis of your specific environment and business.
Call +1 (833) 848-9900
or connect using our form.