Berkshire Grey Press
Berkshire Grey Cancels Participation in MODEX 2020
Boston, Massachusetts – March 4, 2020
Due to recent developments related to Coronavirus (COVID-19), Berkshire Grey has decided to cancel its participation in the MODEX 2020 tradeshow next week.
The safety and well-being of our team and our customers is our top priority. We are following all procedures and guidelines shared by the Centers for Disease Control (CDC).
Although we will not participate in this large international event, we will continue to conduct essential business travel to support our customers and installations.
For those who had planned to attend MODEX and visit with Berkshire Grey, we are available for video / teleconferences in the same timeframe and are happy to engage with you via other mechanisms.
We very much appreciate your understanding and look forward to continuing to transform supply chain operations globally through intelligent robotic automation.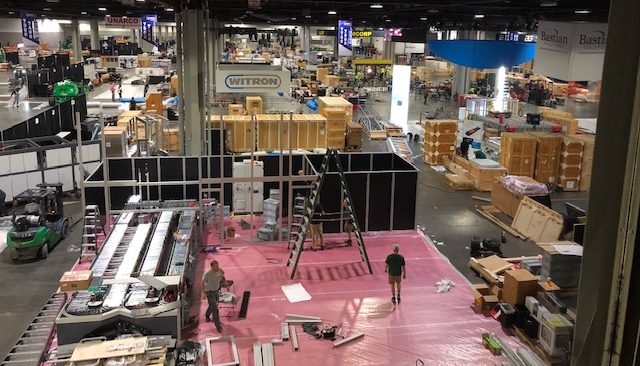 ABOUT BERKSHIRE GREY
RADICALLY ESSENTIAL. FUNDAMENTALLY FORWARD.
Berkshire Grey helps customers radically change the essential way they do business by combining AI and robotics to automate omni-channel fulfillment.  Berkshire Grey solutions are a fundamental engine of change that transform pick, pack, and sort operations to deliver competitive advantage for enterprises serving today's connected consumers. Berkshire Grey customers include Global 100 retailers and logistics service providers. More information is available at www.berkshiregrey.com.
Get Started
with Berkshire Grey
Contact the BG Fulfillment Automation Sales Engineering Team to Learn How to:
Reduce operations expense by up to 70%.
Lessen your dependency on labor.
Bolster facility throughput by up to 25% to 50% with automation.
Get a customized ROI analysis of your specific environment and business.
Call +1 (833) 848-9900
or connect using our form.