Berkshire Grey Webinars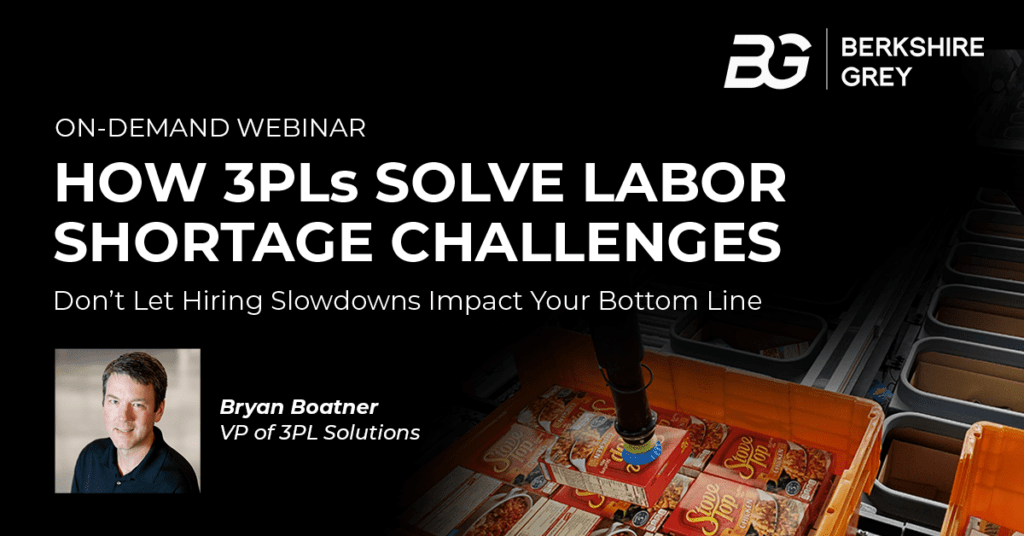 How 3PLs Solve Labor Shortage Challenges — with AI-Powered Robotic Automation
Don't let hiring slowdowns impact your bottom line.
Hiring and retaining employees continues to be one of the biggest challenges 3PLs face today. More and more 3PLs realize the benefits of implementing robotic automation to handle some of the more labor-intensive tasks that are difficult roles to fill.
Don't fall behind, learn how other 3PLs are using automation to keep their business growing:
Discuss how to get started with robotic automation and outline how to identify the best opportunities to apply automation
Highlight how to develop the business case for your projects, including tips on how to pitch the best opportunities to executive leadership
Review the data necessary to analyze your robotic automation eligibility
And More!
Register Now
Sign up for the On-Demand webinar below: