Dynamic Parcel Sortation
Parcel Sortation Saves Time and Money
at Every Node in the Supply Chain
Dynamic Parcel Sortation
Parcel Sortation Saves Time and Money
at Every Node in the Supply Chain
Dynamic Parcel Sortation
Parcel Sortation Saves Time and Money
at Every Node in the Supply Chain
---
eCommerce Has Created a Surge in the Volume of Packages Handled by Retailers and Logistics Companies
Robotic Parcel Sortation Works for
Retailers and Parcel Carriers
Our complete robotic sorting solution enables retailers to cost-effectively ship eCommerce orders to stores for customer pickup and pre-sort parcels prior to passing onto carriers to take advantage of zone skipping strategies. Carriers use our parcel sortation solutions to down-sort to shipment and delivery locations with minimal manual intervention – no label facing, no monstrous permanent infrastructure, no delays.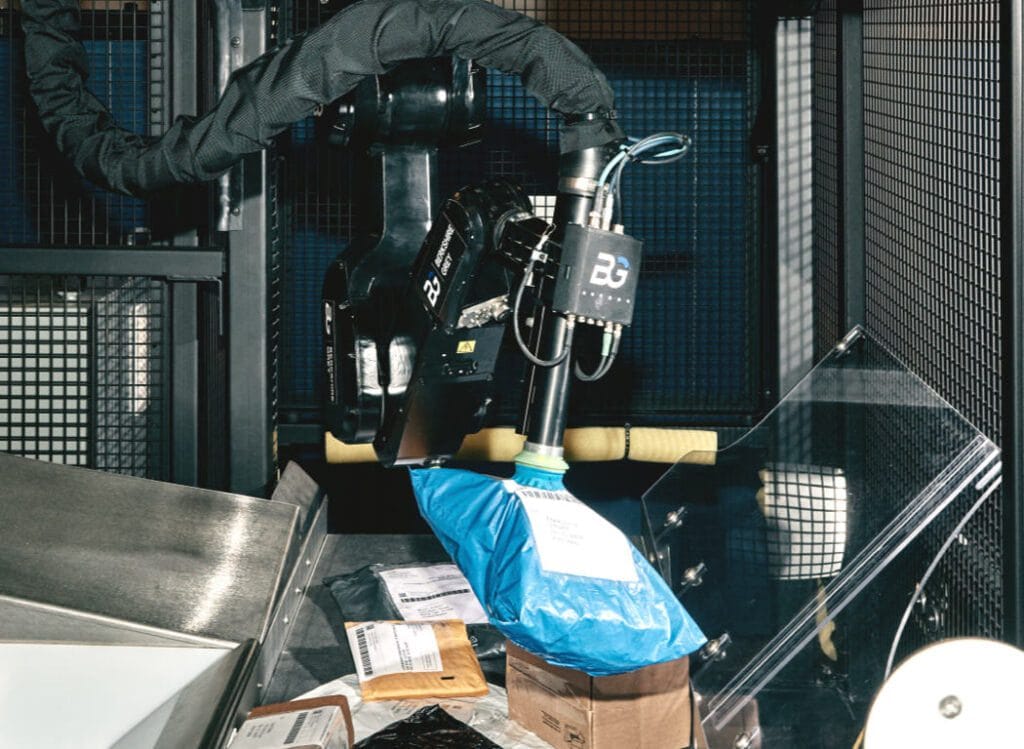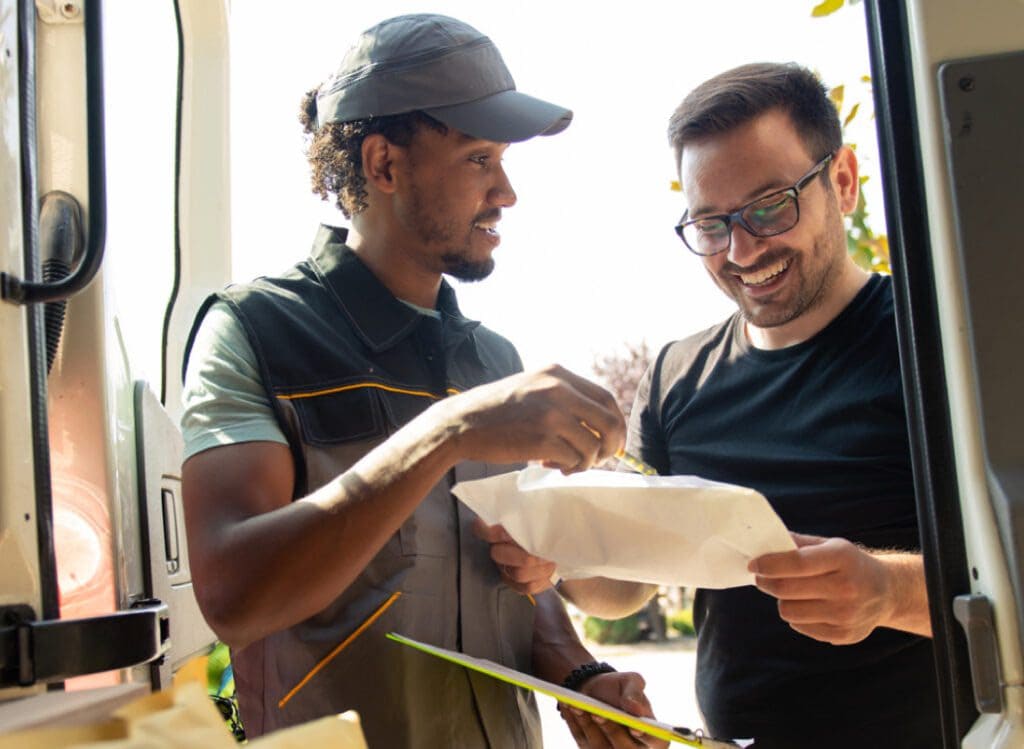 The Value of Parcel Sortation
eCommerce has created a tremendous surge in the volume of small packages handled by retailers and logistics companies. The ability to sort these small parcels creates value at all points in the supply chain. Retailers can sort parcels for shipment to individual stores for in-store pick up. Additionally retailers can sort parcels by zone to take advantage of zone skipping practices for freight savings from carriers. Logistics companies and carriers need to sort an increasing number of small parcels for final delivery to homes and businesses.

OnDemand Webinar: Future Proof Parcel Operations with AI-Enabled Robotic Automation
Omni-channel commerce has created a tremendous surge in the volume of small packages handled by parcel and logistics companies. The ability to quickly and efficiently sort these parcels using flexible, dynamic strategies creates value across the supply chain.
Parcel Singulation & Identification
Parcels are loaded into a collection hopper which automatically feeds them to a robotic pick cell. There a robot picks each package and places it in a patented HyperScanner auto-identification chamber that is capable of reading barcodes from any angle on any package in under a second. No additional package manipulation is required for the system to identify each parcel.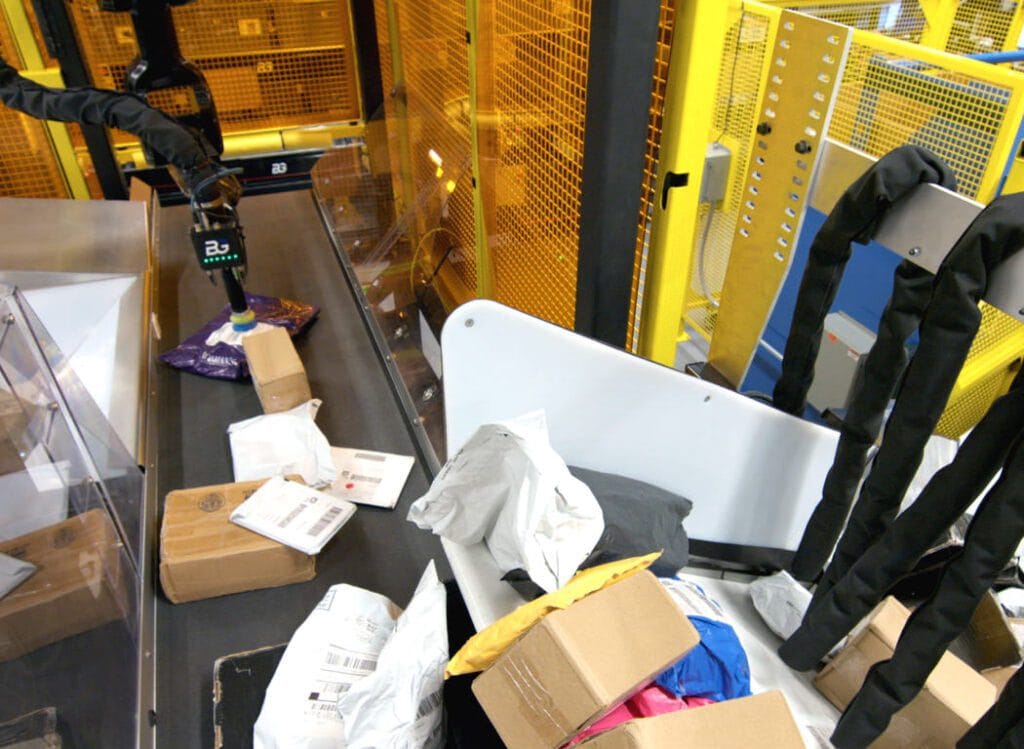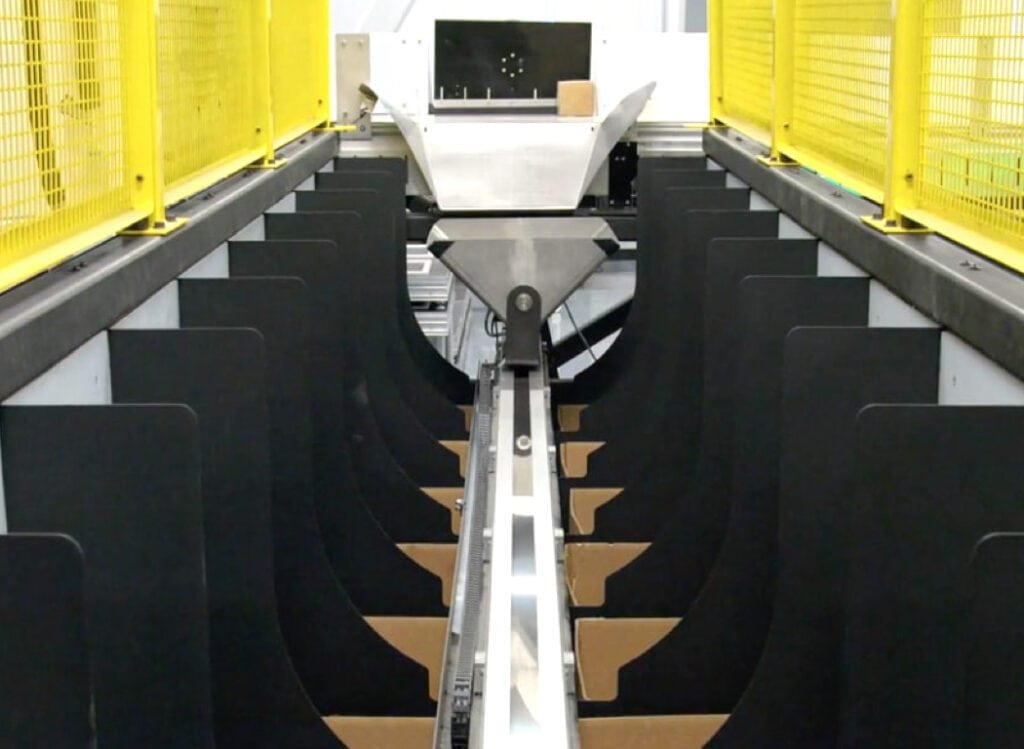 Sort Point Accumulation
Parcels, now singulated and identified, are passed to the linear sortation module which has dynamically assigned sort destinations. The system automatically delivers each package to the correct accumulation point where they are stored with other parcels for that destination. When all the parcels for a specific destination fill the storage bin, operators are alerted to remove the accumulated packages for shipment while the system continues to sort to all other destinations.
Management & Operator Interaction
The system includes visual interfaces that make it simple for operators to identify when parcels destined for the same location are ready to remove for shipping. The solution also features a web-based management dashboard for tracking work progress and monitoring system performance on desktops and mobile devices.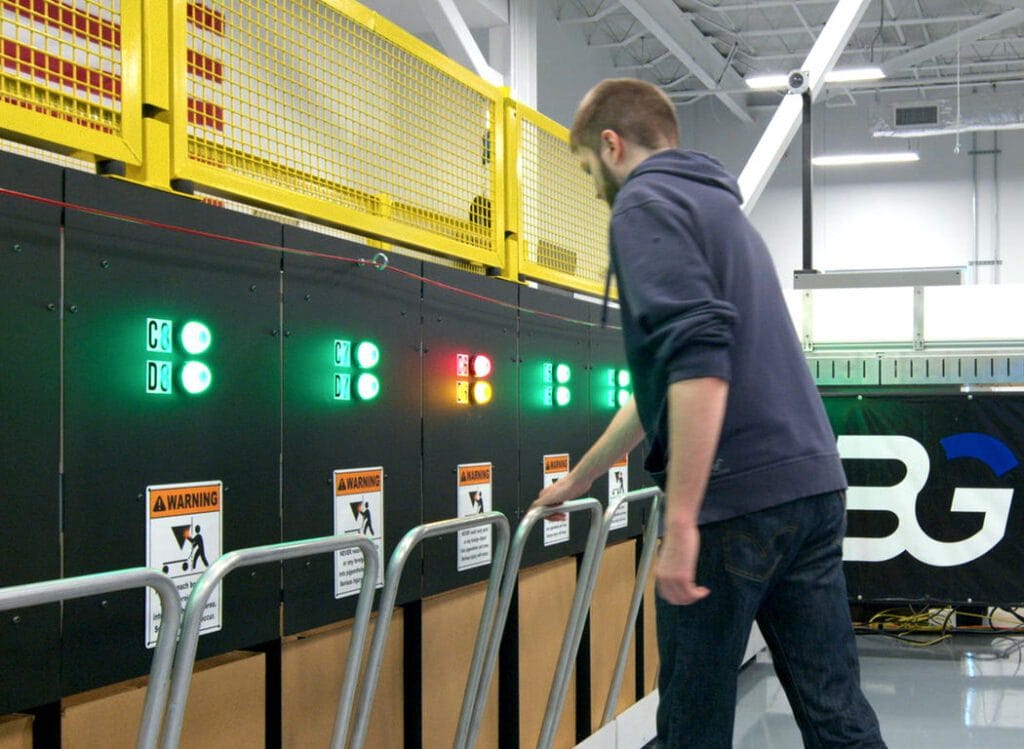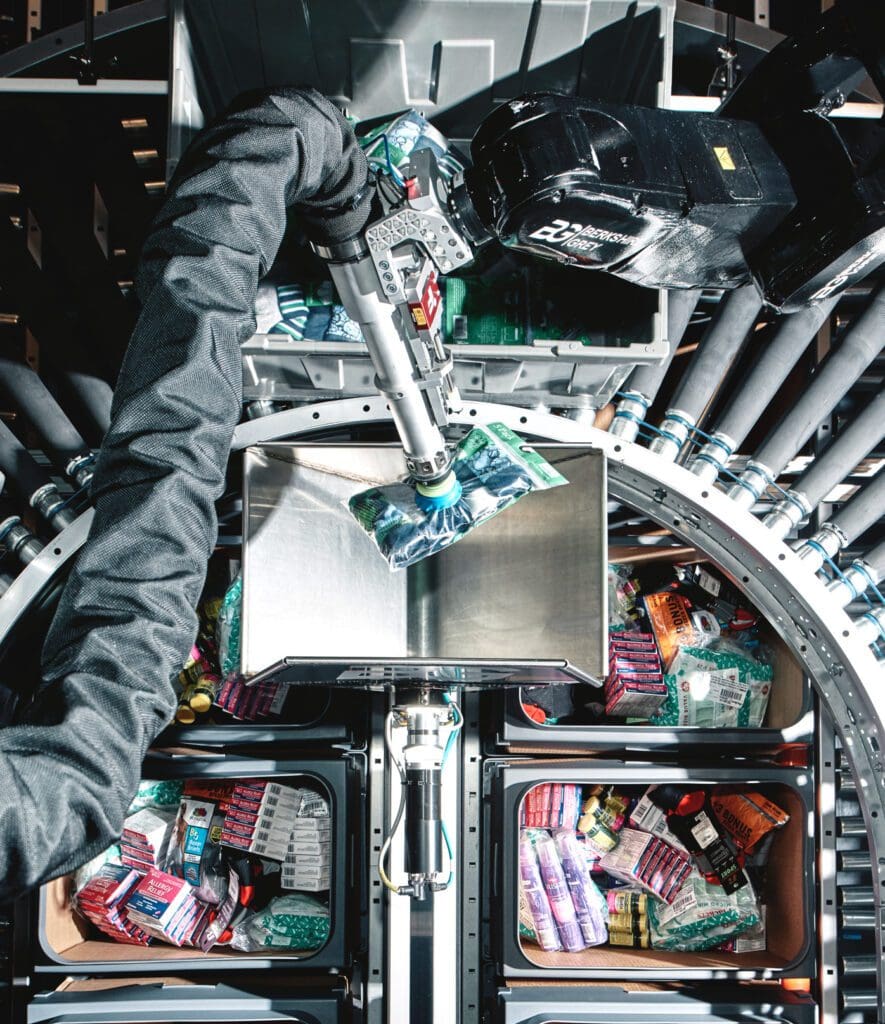 Berkshire Grey Benefits
Versatile
Pick apparel, health & beauty, hardware, housewares, toys, grocery, and non-perishables.
Accurate
Pick individual polybags, cardboard, plastic, clamshells, fabric, bottles, loose items, and irregular shapes.
Scalable
Easy to implement with a phased rollout in any facility.
Fast
Up to 3X faster than manual picking.
Flexible
Small solution footprint fits with existing operations.
Rapid ROI
Minimize manual labor; reduce chain-wide inventory.
---
Get Started with Berkshire Grey
Contact the BG Fulfillment Automation Sales Engineering Team to Learn How to:
Reduce operations expense by up to 70%.

Lessen your dependency on labor.

Bolster facility throughput by 25% to 50%

with automation.

Get a customized ROI analysis of your specific environment and business.