Grocery and Convenience Fulfillment
Robotic automation for micro-fulfillment, store replenishment, and BOPIS, curbside, and home delivery
Grocery and Convenience Fulfillment
Robotic automation for micro-fulfillment, store replenishment, and BOPIS, curbside, and home delivery
Grocery and Convenience Fulfillment
Robotic automation for micro-fulfillment, store replenishment, and BOPIS, curbside, and home delivery
---
Improved Throughput, Increased Capacity, and
Solve Labor Availability Challenges
Robotic automation delivers the speed and scalability that customers demand while positioning grocers to boost margins and provide BOPIS, curbside, and home delivery.
Improve Efficiency – Process higher volumes of orders and reduce dependency on labor while increasing capacity and operational efficiency for store replenishment.
Scale Operations – Address seasonal and overall business spikes with modular robotic solutions in both greenfield and brownfield environments.
Increase Throughput – Enable buy online pickup in store (BOPIS), curbside pickup, and home delivery with intelligent robotic automation.
Berkshire Grey robotic automation for grocery and convenience operations
Automate Fulfillment and Distribution Operations
to Exceed Customer Demand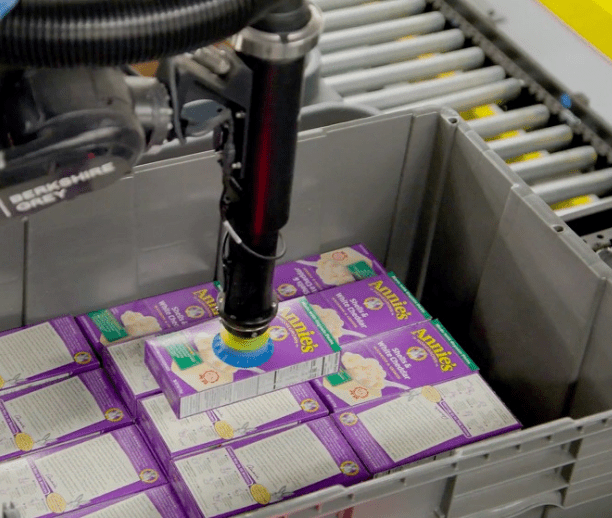 Robotically assemble break pack orders to dramatically improve efficiency in one of the most labor-intensive processes in grocery distribution centers.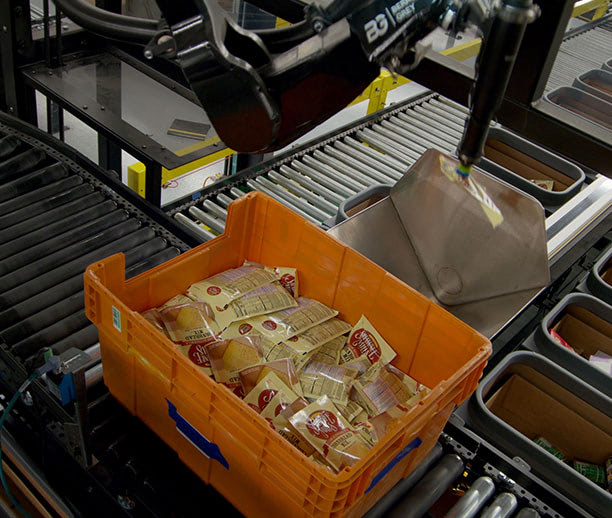 Utilize novel and flexible handling and sorting of eaches and case-level items required to fulfill modern cross-docking delivery applications.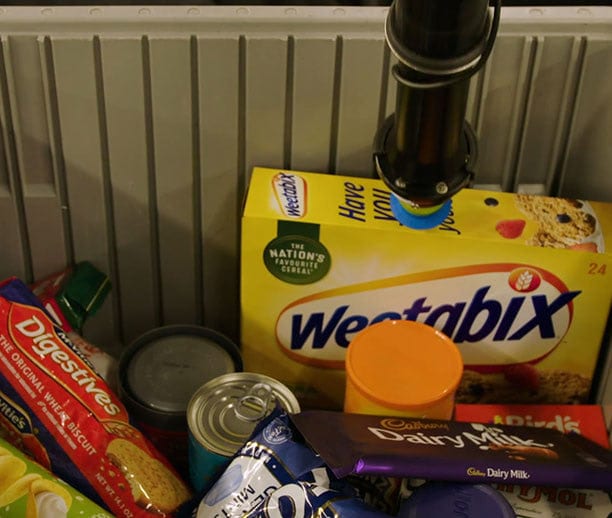 Pick, sort, and pack warehouse orders to support merging store replenishment and BOPIS orders, speeding delivery, and cutting costs.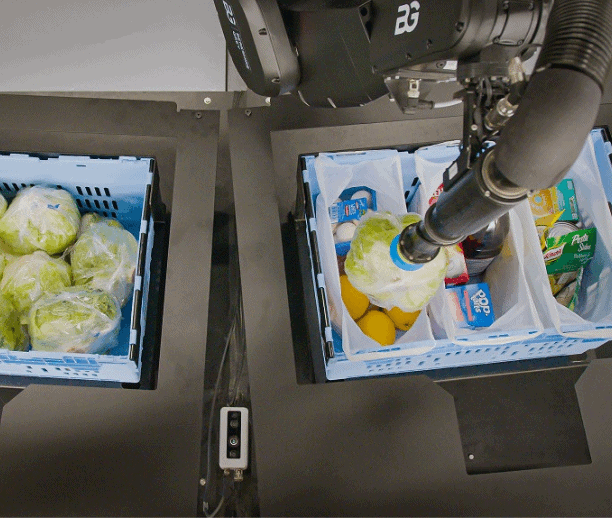 Pick, pack, and sort individual items directly into totes, shopping bags, and other order containers.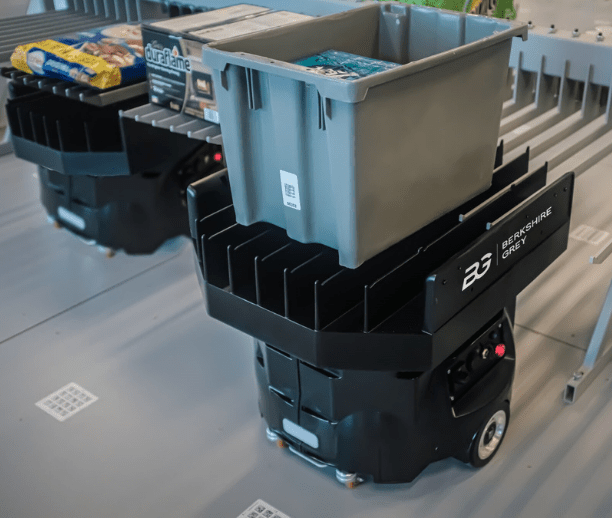 Store, sort, and deliver customer orders from back-of-store to curbside and other pickup locations.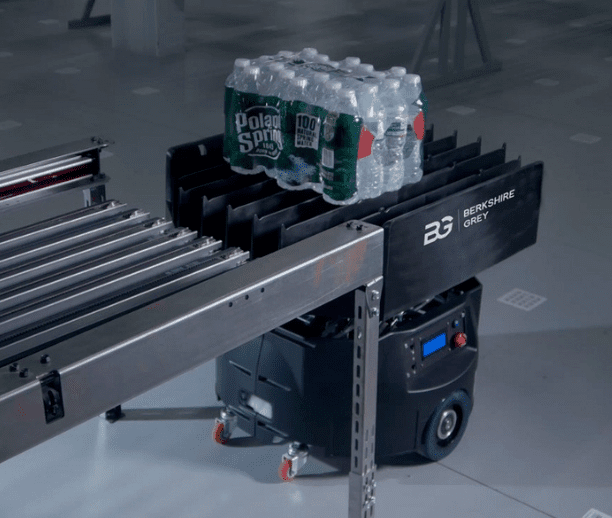 Store, sort, and move items, cases, and customer orders with an innovative mobile robotic platform for an end-to-end nano-/micro-fulfillment system.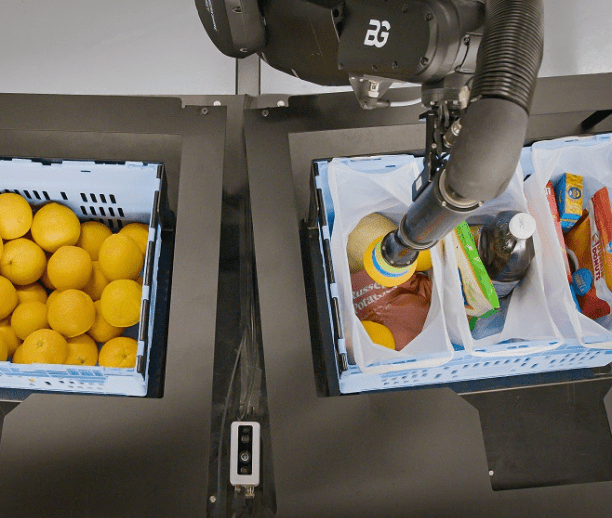 Convert goods-to-person pick stations into goods-to-robot stations to decrease reliance on labor and increase picking accuracy.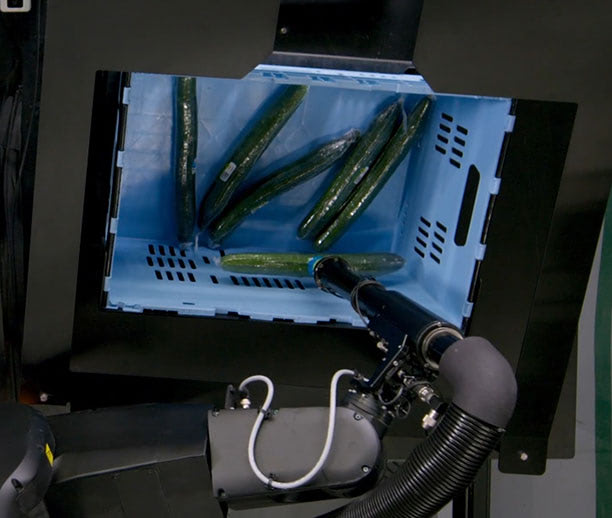 Autonomously pick items from Automated Storage and Retrieval Systems (ASRS) and other goods-to-person technologies.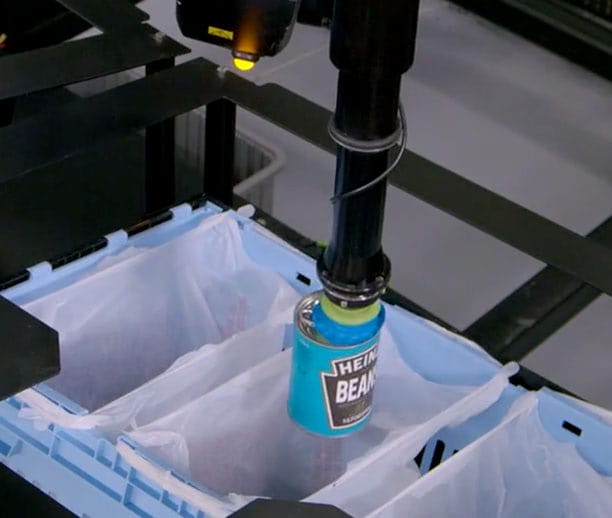 Expedite picking and placing of growing volumes of small orders to meet consumer expectations for same-day, next-day, and overnight delivery options.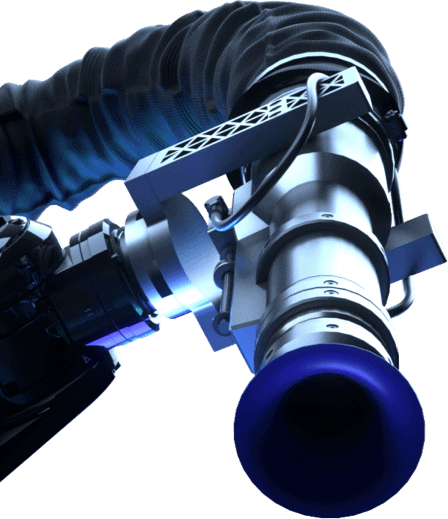 "When COVID hit, demands on our supply chain surged as eCommerce sales almost doubled. We worked with BG to extend the robotic systems operating hours. By doing this, we were able to avoid having to add another shift."
Top 25 Global Retailer
Robotic Automation Solutions for
Grocery & Convenience Operators
Robotic Product Sortation (RPS)
Perform large-scale automated item picking and order sortation for outbound store replenishment and direct-to-consumer order fulfillment.
Robotic Pick Cell (RPC)
Automate the pick and place of ordered items from single-SKU or divided totes into order destinations converting goods-to-person stations into goods-to-robot stations.
Mobile Robotic Sortation (MRS)
Enable dynamic any-to-any induct to discharge sortation with higher payloads and faster eCommerce fulfillment performance.
---
Get Started with Berkshire Grey
Contact the BG Fulfillment Automation Sales Engineering Team to Learn How to:
Reduce operations expense by up to 70%.

Lessen your dependency on labor.

Bolster facility throughput by 25% to 50%

with automation.

Get a customized ROI analysis of your specific environment and business.