Portfolio
Our Robots Mean Business
Business Impact That Is
Comprehensive. End-to-End. Customer-focused. Just a few of the many words customers use to describe our portfolio.
Berkshire Grey Portfolio​
Our suite of AI-enabled robotics products and services start delivering value on day one. Our systems have been designed so that staff can be trained and systems can be installed and transitioned within weeks, accelerating the impact and reducing the overall cost of ownership.
Built to Accelerate
Your Business
Our products are built for you and your customers. We help you fulfill demand more efficiently by automating picking, packing, sortation, movement, and other manual operations tasks.  Make gains with accelerated performance, increased throughput, and reduced dependencies on labor. Check out how our products suit your needs.
Shortened time to install and implement
Optimized total cost of ownership
Transport, Buffer, & Sequence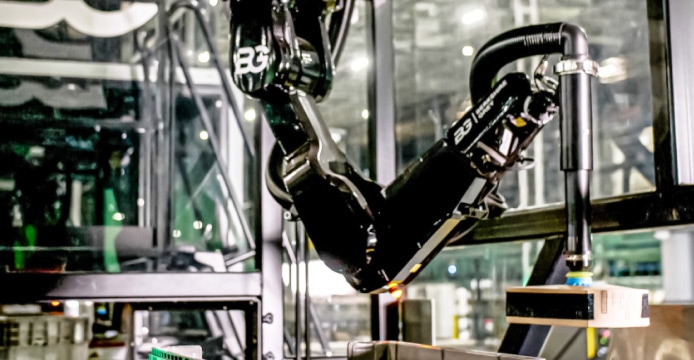 Automate the pick and place of individual items from homogeneous or divided totes into order destinations converting goods-to-person stations into goods-to-robot stations.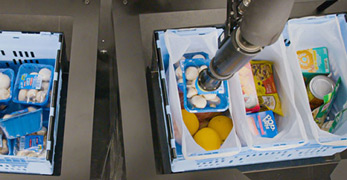 Automate the pick and place of individual items from totes served from an ASRS into order destinations converting goods-to-person stations into goods-to-robot stations.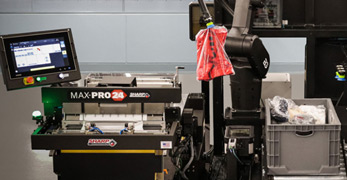 Robotic Pick & Pack with Identification for eCommerce Autobagging
Automated picking and packing with identification that enables touchless pick-to-ship eCommerce fulfillment with reduced dependency on labor.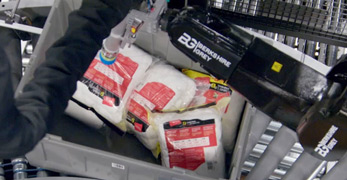 Robotic Induction Station
Robotically pick and induct items from totes into traditional unit sorters using automated independent stations.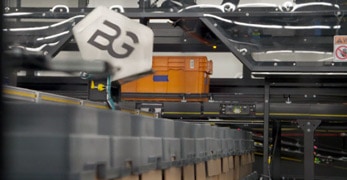 Robotic Product Sortation
Automatically pick and sort items, eaches, inner packs, and less-than-case quantities from totes into designated containers for larger profile orders.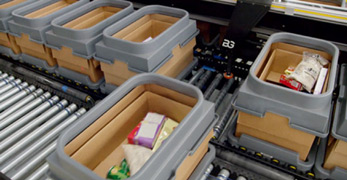 Robotic Product Sortation
with Identification
Autonomously sort eCommerce packages into consolidated bags/boxes/containers for zone skipping with delivery carriers using a small footprint system.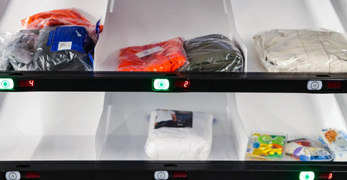 Automated Put Walls sort orders up to 3X faster than manual approaches, improve picking throughput by up to 33%, and handle nearly 100% of typical SKU assortments, order profiles, and packages autonomously.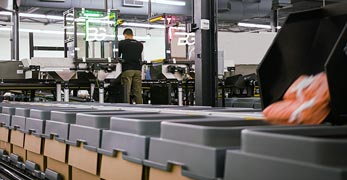 Robotic Shuttle Product Sortation
Operator inducted robotic sortation improves fulfillment throughput by up to 4X for store allocation, break pack replenishment, and split-case cross dock orders.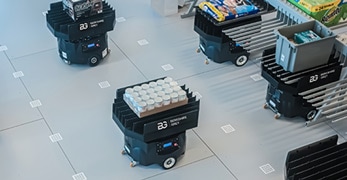 Enable dynamic any-to-any induct to discharge sortation with higher payloads and faster performance than other mobile systems.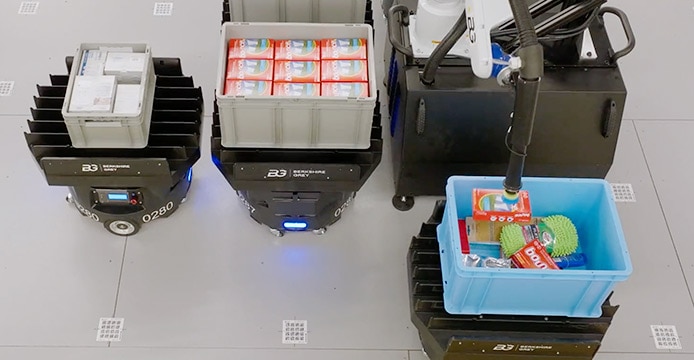 Mobile Robotic Fulfillment
Implement complete fulfillment systems for any environment – from back-of-store to stand-alone micro-fulfillment centers to distribution center implementations.
AI-Powered Collectively Intelligent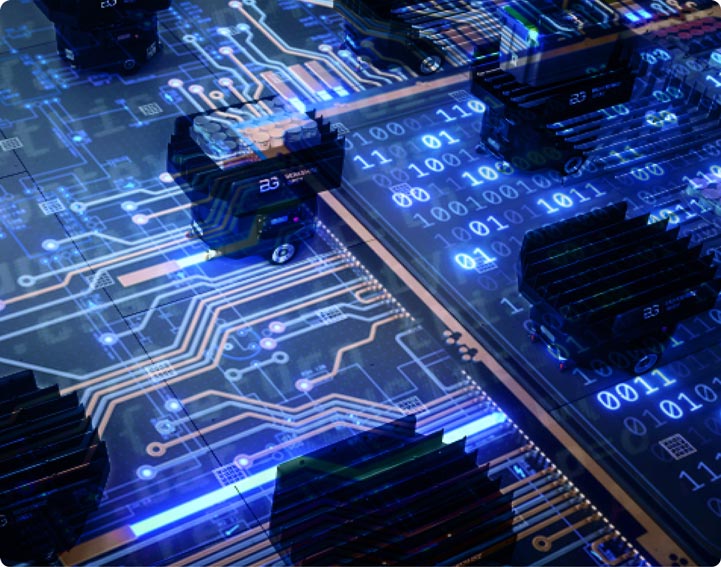 Every Berkshire Grey robotic automation solution is built on an AI-powered software layer that makes our solutions collectively intelligent. With market-leading technologies in perception, grasping, motion control, and transport, you can be assured our robotic systems will get the job done.
Improved predictive maintenance
In-depth customer
analytics
Intelligent robotic orchestration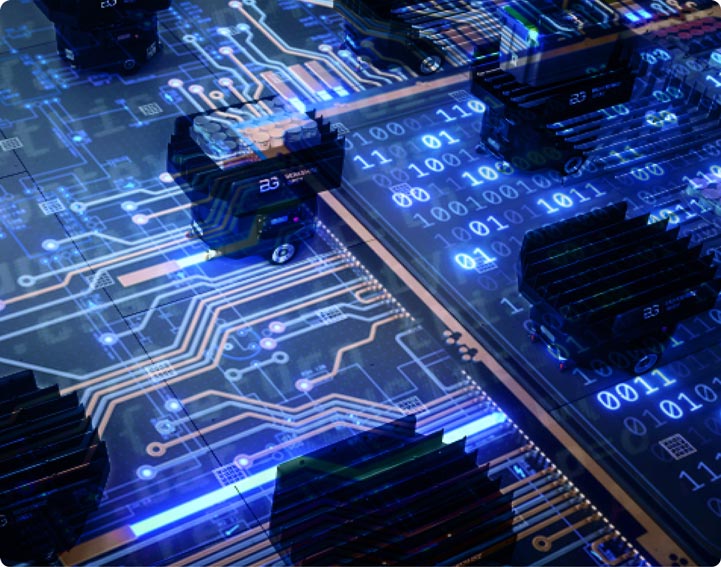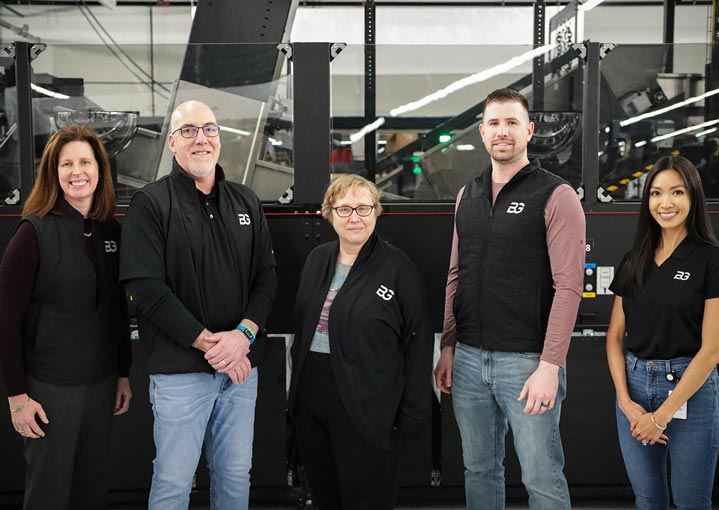 People with Purpose
Expertise at Every Step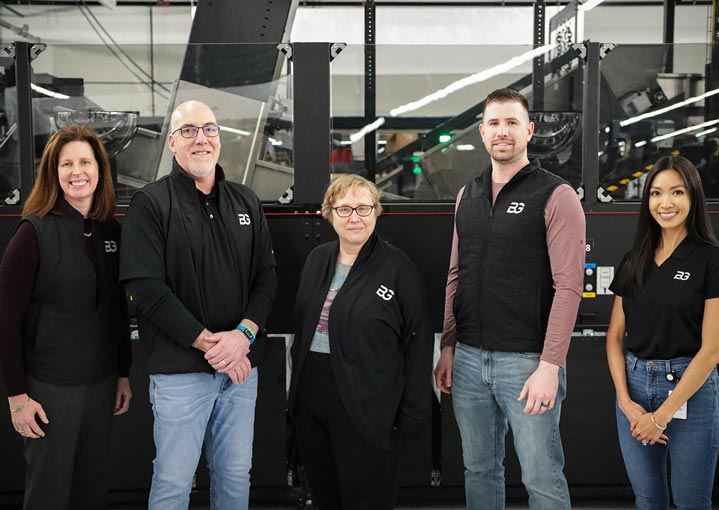 Rely on us to deploy your robotic solutions with confidence and achieve your goals. Have the peace of mind knowing our expertise is with you at every step.
Trained and skilled expertise at your service
Operating procedures that deliver impact
Monitoring and maintenance support
On-site personnel deployment
Get Started
with Berkshire Grey
Contact the BG Fulfillment Automation Sales Engineering Team to Learn How to:
Reduce operations expense by up to 70%.
Lessen your dependency on labor.
Bolster facility throughput by up to 25% to 50% with automation.
Get a customized ROI analysis of your specific environment and business.