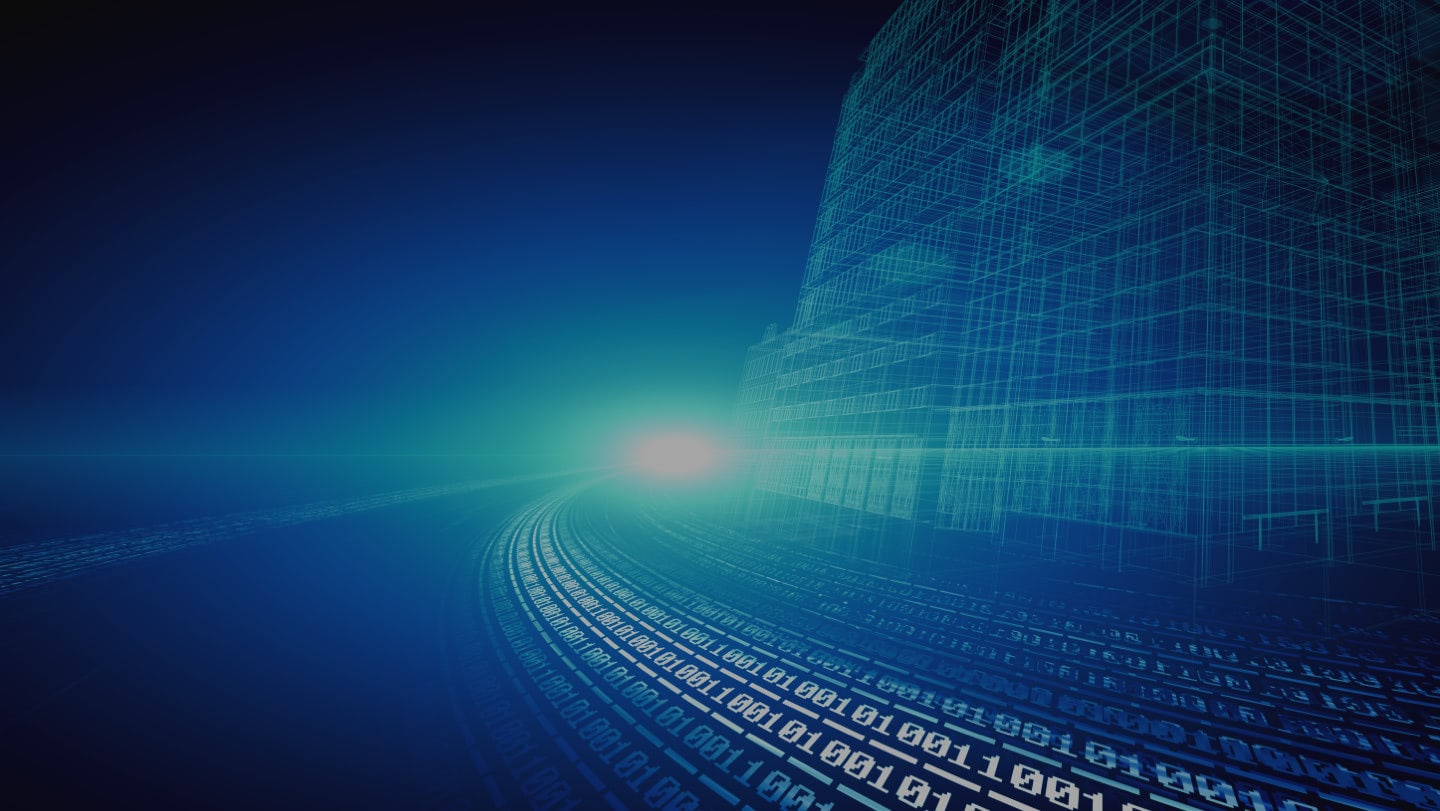 Berkshire Grey Blog
3 Ways Robotic Automation Can Mitigate Peak Season Pressures for Retailers
---

Ask any retailer what's the most stressful time of the year and they will say peak season. The stress is caused by the need to keep up with growing customer demands and shortening delivery timelines.
And just like that…it's now Peak 2022.
With most of the disruption caused by COVID-19 over the last two years behind them, retailers can perhaps relax a bit about peak, right? Not really.
---
Peak 2022: Something Old, Something New
While it's impossible to fully predict peak (hence the stress), Peak 2022 will bring new challenges—and opportunities.
Ecommerce growth continues:
In 2021, global online retail sales amounted to $5.2 trillion in U.S. dollars and are expected to grow by 56% over the next years, reaching about $8.1 trillion in U.S. dollars by 2026. E-commerce accounted for nearly 20 percent of retail sales worldwide and is projected to make up close to a quarter of total global retail sales by 2025. This puts continued stress on current warehouses and fulfillment systems.
Labor problems persist:
An August 2022 survey1 of 200 senior-level supply chain decision makers revealed that they expect the labor shortage to continue to grow in their industries, with 64% noticing generational differences in employment preferences that will have a long-term impact on labor availability. Fifty-seven percent (57%) agreed that labor shortages have hindered their ability to meet demand. Seventy-one percent (71%) believe that robotic automation is needed to counter reduced applications from younger workers.
Supply chain disruptions lurk:
There's still a lot of uncertainty. Supply chains remain plagued by COVID-19 hangovers, leading to product shortages and stockouts. While fuel costs have gone down of late, the jury's still out, with possible shortages due to Russia's ongoing war with Ukraine and macro geopolitical problems. Higher fuel costs and shortages of willing drivers increase shipping costs and delay deliveries, forcing eCommerce companies to get creative. The Wall Street Journal reported that Amazon would invest $450 million to fund wage increases and other benefits for delivery drivers employed by members of its Delivery Service Partners network.
Coupled with the usual seasonal lack of available warehouse labor, these factors can undermine fulfillment operations and timely availability and delivery of desired goods.
Peak 2022's Mantra: Plan for the Unexpected
The big elephant in the warehouse may be unpredictable consumer behavior.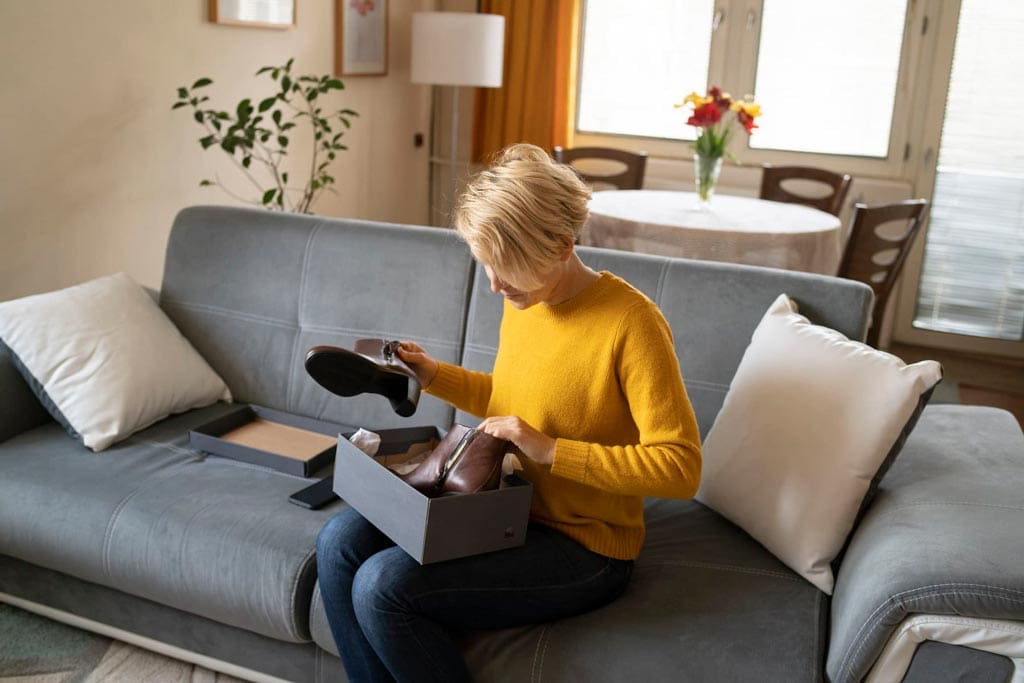 Although U.S. inflation (as of July 2022) was down to 8.5% from 9.1% in June 2022 (which had the biggest year-over-year increase in 40 years), it remained stubborn in August. Inflation may create more pressure on eCommerce sites, with still-high gas prices potentially pushing more consumers toward eCommerce.
Fearing further inflation and stockouts, will consumers shift their peak buying left (i.e., buying earlier)? According to an August 2022 Prosper Insights & Analytics survey, 47.6% of Americans think product shortages will continue for 6-12 months. Over 80% of retail executives surveyed by Deloitte in late 2021 believed that consumers would prioritize stock availability over retailer loyalty.2
All of this hits while consumer buying habits forged during COVID (e.g., preference for eCommerce and omnichannel buying) remain in place with expectations of delivery ever higher.
Sixty-eight percent (68%) of the supply chain decision makers surveyed believe they will need same-day or faster delivery speed within two years, and 80% have had to increase headcount to cope with increased returns. Meanwhile, more direct-to-consumer options like social media and mobile buying—including for buying (and selling) used goods—give consumers unprecedented control over setting the terms for how purchases arrive on their doorsteps, said Deloitte.
Writing toward the tail end of Peak 2021, Deloitte analysts summed it up:
The future of the retail and consumer products industries is being defined right now…While many hoped that the pandemic-induced period of uncertainty would be over by now, the rise of a new COVID-19 variant and trends in customer buying preferences, workforce hiring and retention, and supply chain operations will have implications for retailers and consumer products companies in early 2022. This will accelerate the need for proactive action to maintain competitive positioning and thrive amid continued marketplace uncertainty.
Wise words, as it turned out. For Peak 2022 and likely beyond.
This makes now the perfect time to reexamine and reconsider automation of fulfillment operations.
Thirty-three percent of the executives surveyed by Deloitte said that automation in distribution and fulfillment centers would be a higher priority for leaders in 2022, although surprisingly 57% still had no plans to invest in robotics and automated material handling. This suggests an opportunity for visionary ecommerce and retail leaders, given the secular changes in consumer consumption, rapid advancements in automation, and other challenges noted above. For example: for in-store technology refreshes that reflect stores' pivotal role in getting packages to consumers as quickly and efficiently as possible (e.g., buy-online-pickup-instore).
While major ecommerce companies like Amazon continue to build out new distribution centers, they're putting renewed focus on optimizing current warehouse and logistics processes to get goods to consumers faster and more efficiently. This sets the competitive bar higher for the entire industry.
Three Ways Robotic Automation Can Help
With advancements in robotic automation, retailers can dramatically reduce their dependence on labor, respond faster to changing consumption patterns, and become more competitive and profitable in their fulfillment operations. Empowered with AI, mobile and other technologies, today's robotic automation is increasingly intelligent, flexible and modular. With it, retail and ecommerce fulfillment operations can run more independently, responsively and cost-effectively.
Robotic automation provides three critical capabilities for dealing with the "new" peak.
Adapt:
With less dependence on labor and more elastic fulfillment capacity, retailers can adjust more easily to unpredictable peak loads.
Think about the ability to run 24-hour fulfillment operations, by adding a third, minimally human-attended shift. Or the ability to quickly reconfigure or expand multiple parts of fulfillment operations using modular and mobile units (requiring no rip & replace of fixed equipment). Meanwhile, robotic automation creates more meaningful, appealing and less stressful employment for current workers, enhancing retention and easing the labor crunch.
For example: Berkshire Grey's robotic shuttle put wall can speed sortation throughput by 3X, improve upstream batch inventory pick rates by up to 33%, and accommodate nearly 100% of typical less-than-case SKU assortments, including soft poly bags and tubes. And it fits right into existing fulfillment spaces and processes.
Steer:
Today's AI-driven robotic technology empowers picking, packing, sorting, and other operations to tune and learn in real-time as they operate. Operations improve and are more responsive. Meanwhile, retailers are collecting useful data and analytics for spotting trends and fine-tuning operations at a strategic level. This provides more insight and fewer surprises.
Prevail:
With automated, continuously learning systems, fulfillment operations are much more intelligent, giving you an edge over your competition. While peak by definition is unpredictable, robotically automated operations provide more control over and insight into the business of fulfillment.
Get Started Today
Berkshire Grey offers the industry's most advanced robotic automation for fulfillment. We can help you identify advanced automation and robotics projects that will yield short-term gains and fit into a long-range roadmap for expanding automation capabilities.
Some of the benefits of partnering with us include:
Modularity:
Our systems are designed for modular deployments, and they work with traditional warehouse automation systems. BG systems provide end-to-end coverage of today's fulfillment operations, including micro fulfillment, smart store replenishment, returns processing and dynamic package sortation.
Flexible purchasing options:
Our robotics-as-a-service (RaaS) offerings are designed to ease capital expenditures. Rather than buying equipment outright, RaaS offers a means to get up and running, for a fixed monthly fee. "Minimal and zero-infrastructure flips the script, allowing retailers to invest and incentivizes them to connect solutions that address operations, experience and efficiency," Deloitte observed.
Continuous improvement:
We can help you develop a business case for robotic automation, build a timeline for getting underway, and deliver results. With our analytics capabilities, we continue to look for ways to fine-tune systems and improve performance even after our technology is deployed, in addition to the long-term performance gains garnered by machine learning capabilities.
In the Berkshire Grey/Hanover Research 2022 survey, 78% of supply chain decision makers expected to save more than 10% on order fulfillment costs as the result of robotic automation, and most executives (85%) currently using robotics expect to increase their investments. Moreover, there was a 43% increase in those who believed that automation is going mainstream (over a previous survey).3
Investments in robotic automation made today may not only make Peak 2023 less stressful. Such investments may also help retailers with the "long-overdue great retail reset" forecast by Deloitte in late 2021.
[This reset] can help move many retailers into more stable—and potentially more profitable—positions than ever before…In fact, 2022 offers opportunities to restructure outmoded supply chains, rightsize inventory management, review pricing, recalibrate promotional cadences, and reinvent the physical store. This will likely require major transformational thinking and long-term commitments from retailers, but these efforts could forever shift the way retailers conduct business.2
---
---
1 "Berkshire Grey 2022 State of Retail & eCommerce Fulfillment Report," survey of 200 supply chain executives, conducted in partnership with Hanover Research, 2022.
2 "2022 Retail Industry Outlook: The pandemic creates opportunities for the great retail reset." Deloitte Development LLP, 2022.
3 "Berkshire Grey 2022 State of Retail & eCommerce Fulfillment Report, conducted in partnership with Hanover Research, 2022.
Related Articles
Get Started
with Berkshire Grey
Contact the BG Fulfillment Automation Sales Engineering Team to Learn How to:
Reduce operations expense by up to 70%.
Lessen your dependency on labor.
Bolster facility throughput by up to 25% to 50% with automation.
Get a customized ROI analysis of your specific environment and business.
Call +1 (833) 848-9900
or connect using our form.