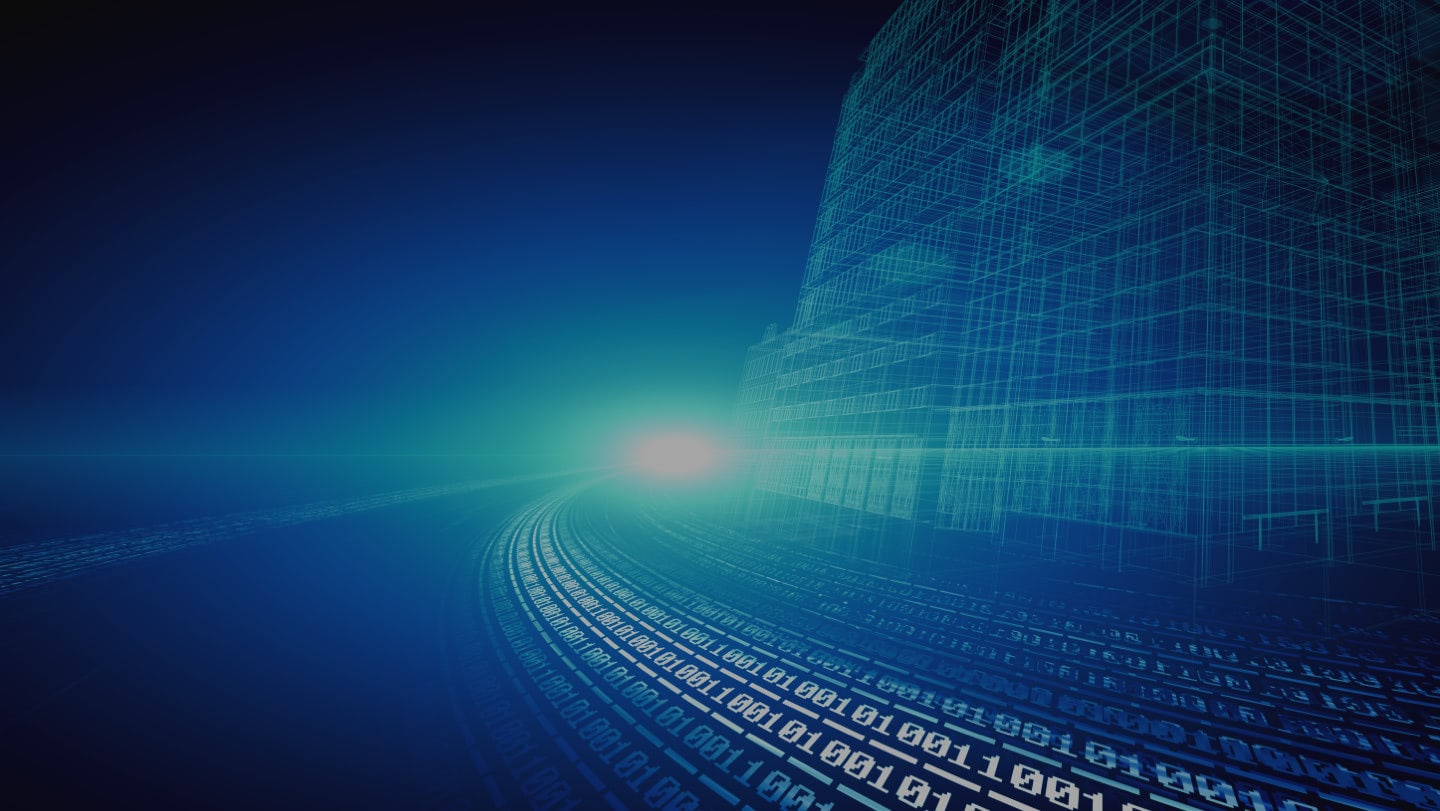 Berkshire Grey Blog
Cyber Monday: More Like Groundhog Day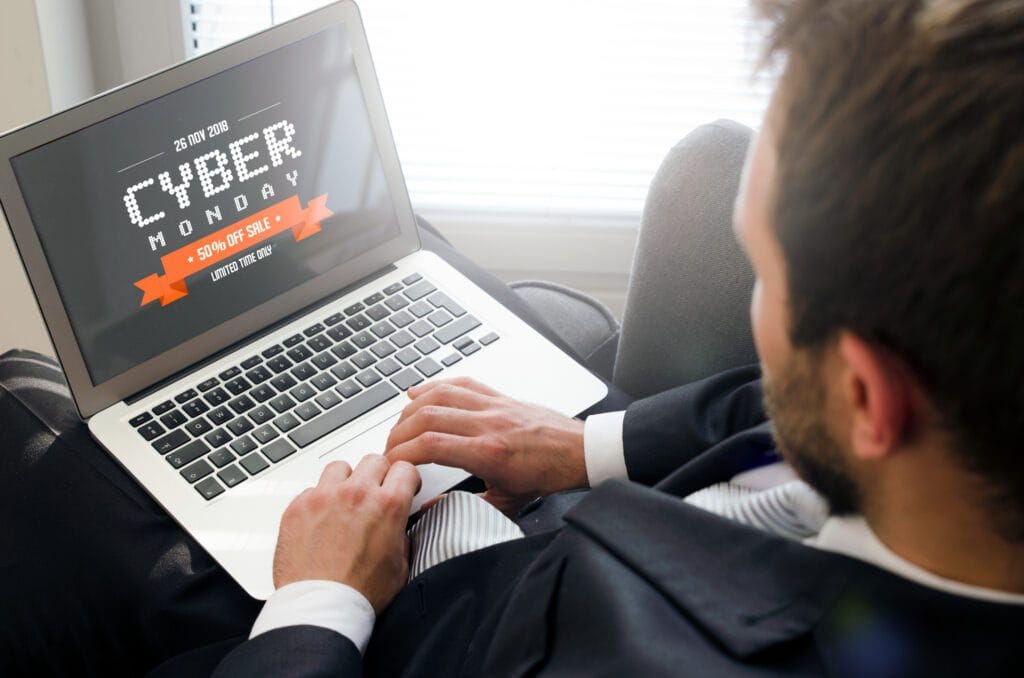 Kevin Ahearn, Berkshire Grey Industry Strategist
A pandemic prepped retailers and parcel carriers for a peak season that encouraged shoppers to buy sooner, hoping to ease capacity and delivery challenges across providers.
Shoppers set records and some new precedents during the heart of Peak 2020, but not all of those reflect well on the outlook for retailers in the coming year. While the big days did meet projected spend estimates, retailers realize consumer behavior this year is shaping what shopping will look like for the foreseeable future.
As fewer people shopped in stores due to safety concerns surrounding COVID-19, online sales experienced an increase over previous years. Still, the overall outlook for the biggest shopping surge of the season turned out to be less of a big one-day deal and more of the day-to-day reality retailers have come to expect in 2020.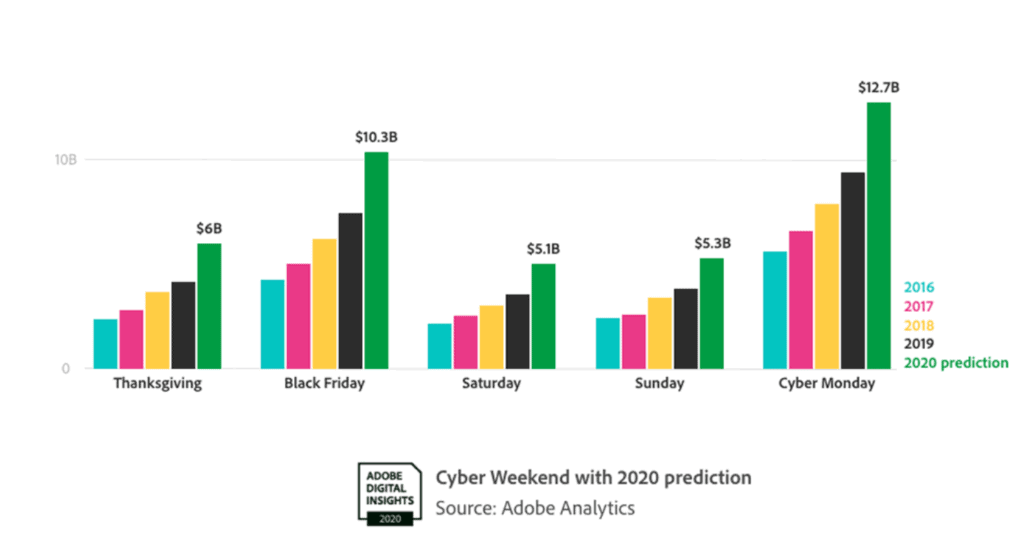 A Shift in Shopping Habits
Industry watchers report that online spending on Cyber Monday — November 30, the Monday after the U.S. Thanksgiving holiday — garnered $10.8 billion on the U.S. While that figure was at the lower end of projections for the annual online spend fest, Cyber Monday 2020 still turned out to be one of the largest Internet shopping days ever, according to data from Adobe Analytics.
The National Retail Federation reported that some 186 million shoppers purchased something online or in-store from Thanksgiving through the following Monday, a figure the group says is down from 190 million in 2019 due to a tougher economic climate and the general effects of COVID-19 on in-store shopping. While in-store shopping was down this year, online shopping was up substantially. The retail organization stated that online shopping jumped 44% over the five-day weekend, proving that consumer shopping habits shifted significantly in 2020.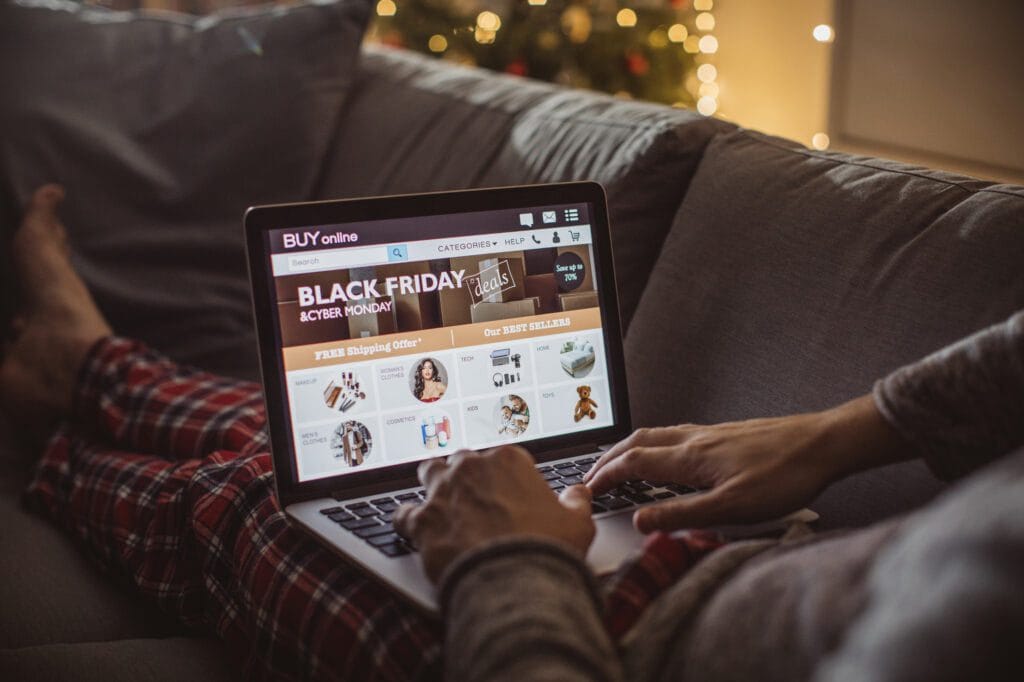 Consumer buying behavior that strained order fulfillment all year, for instance, drove retailers such as Walmart and Target to push holiday deals early in October to offset Amazon Prime Day, to lessen the risk of crowded stores, and to mitigate potentially missing holiday delivery deadlines. In fact, industry watchers attribute some of the lackluster results around Black Friday and Cyber Monday to the strategy of getting shoppers to check off their lists earlier this peak season.
The strategy among retailers to offset overwhelming year-end demand muddies the spending estimates and future forecasts a bit as it's difficult to predict if, post-pandemic, consumers will once again flock to stores for that type of retail experience. Aside from the safety measures online shopping offers, the convenience of same- or next-day delivery, buy online pickup in-store (BOPIS) and curbside handoffs might just be too appealing to pass up for busy buyers going forward — COVID-19 or not.
The Delivery Dilemma
For some retailers, 2020 probably seems more like a series of Cyber Mondays, or Cyber Months (as Adobe stated in its report), in which spikes in demand challenged their fulfillment processes, warehouse capacity, supply chains, and delivery networks consistently since about mid-March. And everything this holiday season hinges on that last detail — delivery.
The success of online shopping for holiday presents — or everyday necessities, groceries, and anything really — all depends on well-oiled, streamlined fulfillment and delivery processes. With more delivery options than ever before, shoppers are filling carts with one or two items and expecting to see it tomorrow, while thinking how easy online shopping is — for them, that is. In fact, it is extremely difficult for the retailers and their parcel and postal partners to get these goods out on-time and into customers' hands.
Earlier this month, The Wall Street Journal reported that UPS imposed shipping restrictions on specific retailers (including Gap, L.L. Bean, Macy's, and Nike) to manage package delivery throughout the busiest season of the year. Parcel carriers UPS and FedEx in 2020 have been consistently delivering packages at the holiday level throughout the year, and industry watchers expect the recent restrictions are an effort to maintain successful delivery rates in December.
According to the WSJ article, in response to the surge in online shopping resulting in volumes of packages, UPS and FedEx "have responded with restrictions on capacity and surcharges to offset higher costs from hiring tens of thousands of workers and renting extra equipment."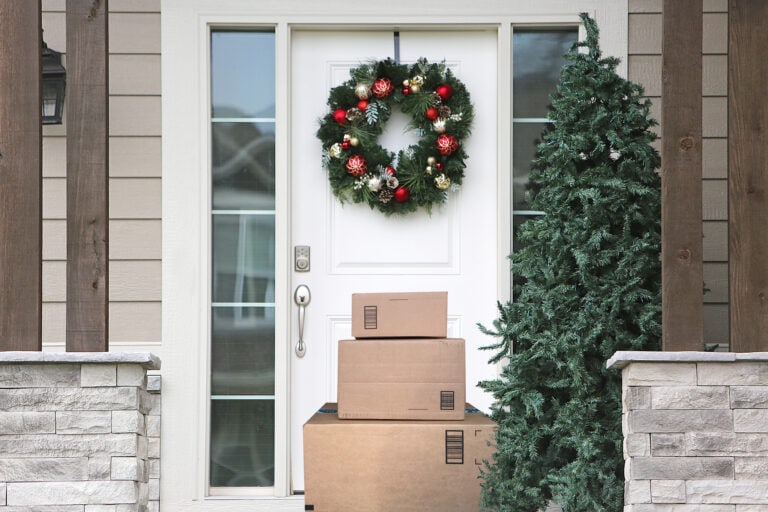 And so far, it's working (for the carriers). According to ShipMatrix data, from Nov. 1 through Nov. 14, on-time package delivery rates were: 96.5% at FedEx; 97.3% at UPS; and 96.6% for the U.S. Postal Service.
Then from Nov. 15 through Nov. 21, delivery rates were: 96.6% at FedEx; 96.9% at UPS; and 95.4% at the USPS.
And from Nov. 22 through Dec. 5, on-time scores were: 94.9% at FedEx; 96.3% at UPS; and 92.8% for the USPS.
But The Washington Post this week reported that the USPS is struggling under the weight of additional packages due to the restrictions from the likes of UPS. The USPS, like retailers, also encouraged shoppers to plan on sending packages earlier due to an expected high volume of parcels — in addition to the 50,000 seasonal workers it hired. Another recent article in The Wall Street Journal detailed how an order placed on Black Friday was processed the next day but not delivered until 18 days later after sitting in limbo for a large part of that time. So it remains to be seen how these carrier-imposed restrictions will impact Q4 sales and customer loyalty for those retailers who have seen their parcel pickups capped.
Robotic Automation for the Win
As retailers and parcel carriers realize the need to implement holiday shopping strategies year-round, it becomes much clearer that robotic automation can not only ease the challenges within distribution centers but also streamline parcel sorting and delivery for carriers.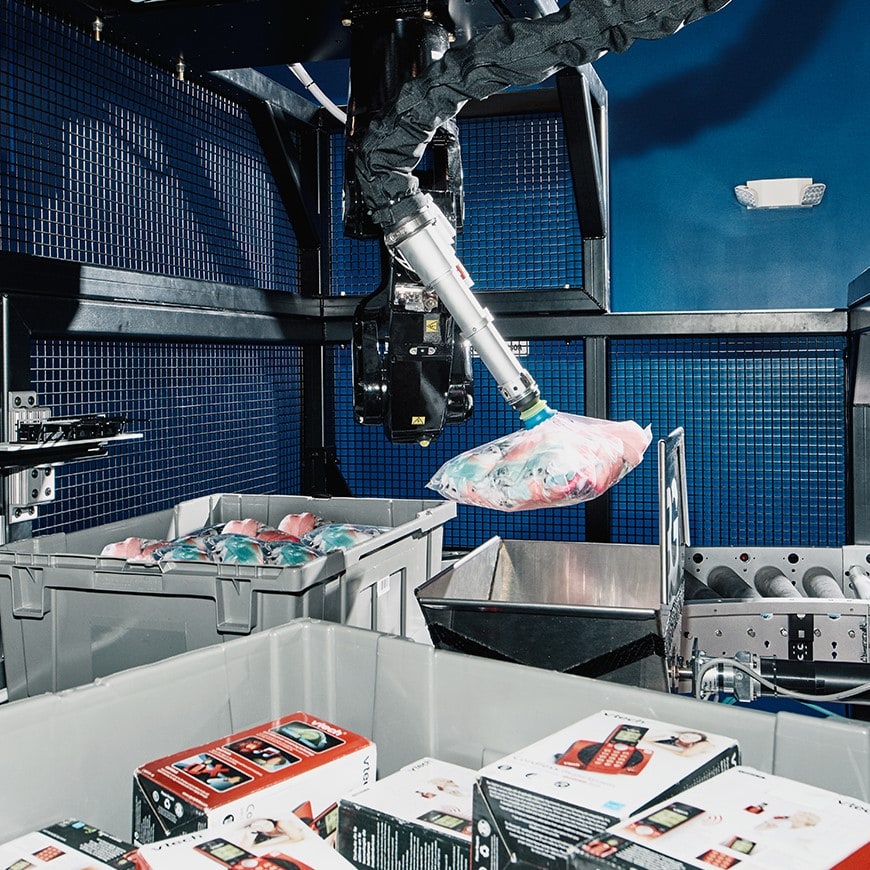 The anticipation of the holiday shopping season — and the estimated revenue gains ­— were diminished by the pandemic this year as distribution centers spent most of the year practicing for Peak. Without getting into the well-documented labor availability issues these industries regularly face, robotic picking, packing and sorting solutions can augment a human workforce strapped during the seasonal surge as well as enable consumers to get their everyday items as easily as they expect throughout the entire year.
Automation technology using robotic systems is here now to address operations that rely too heavily on manual processes and inefficient workflows. While retailers will always prepare for a successful peak season, evolving online shopping habits will force retailers and their parcel and postal carrier partners to manage high volumes of orders and deliveries year-round — driving robotic automation as a real solution now.
Robotic Automation to Radically Change the Essential Way You Do Business
Get Started
with Berkshire Grey
Contact the BG Fulfillment Automation Sales Engineering Team to Learn How to:
Reduce operations expense by up to 70%.
Lessen your dependency on labor.
Bolster facility throughput by up to 25% to 50% with automation.
Get a customized ROI analysis of your specific environment and business.
Call +1 (833) 848-9900
or connect using our form.