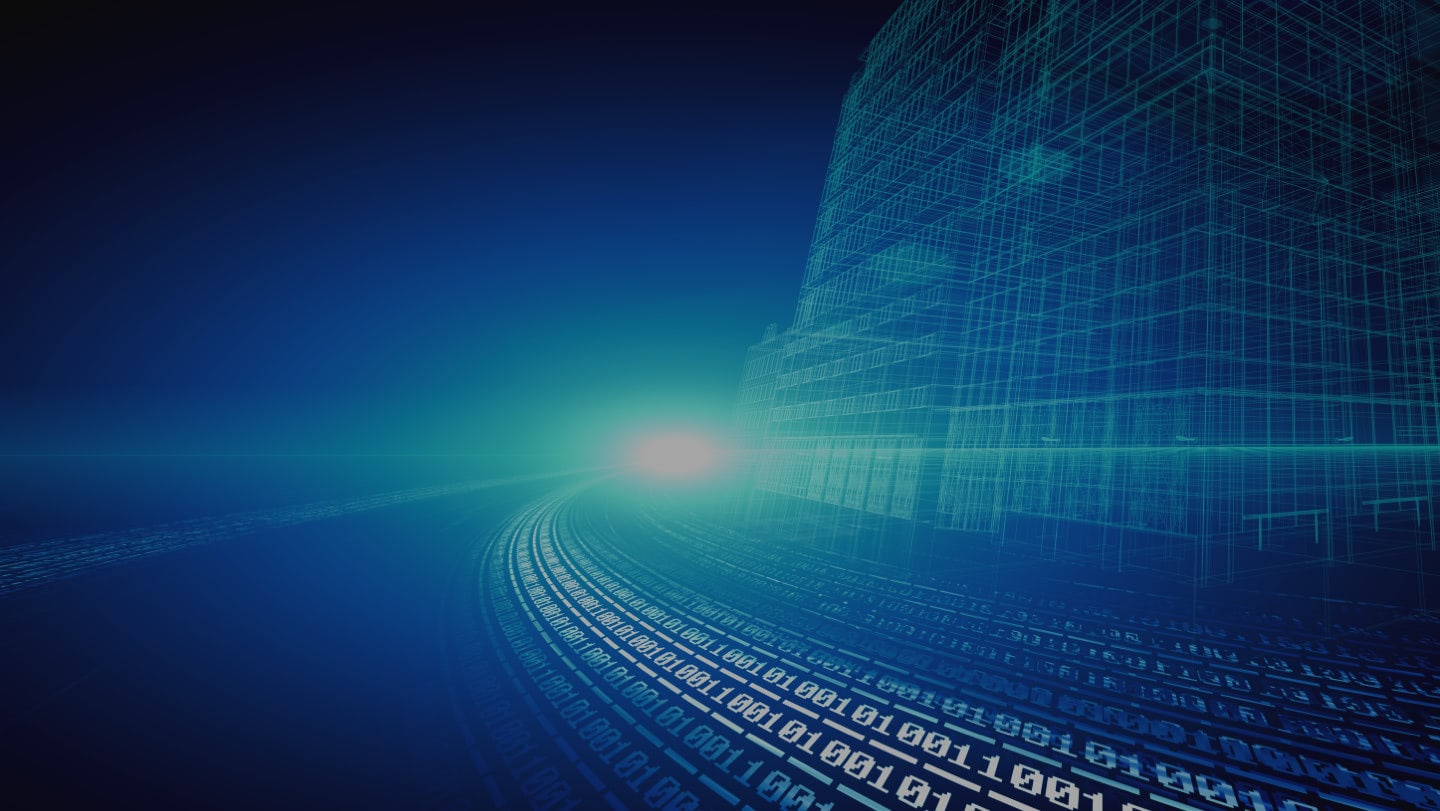 Berkshire Grey Blog
eCommerce Robots: A New Generation of Innovation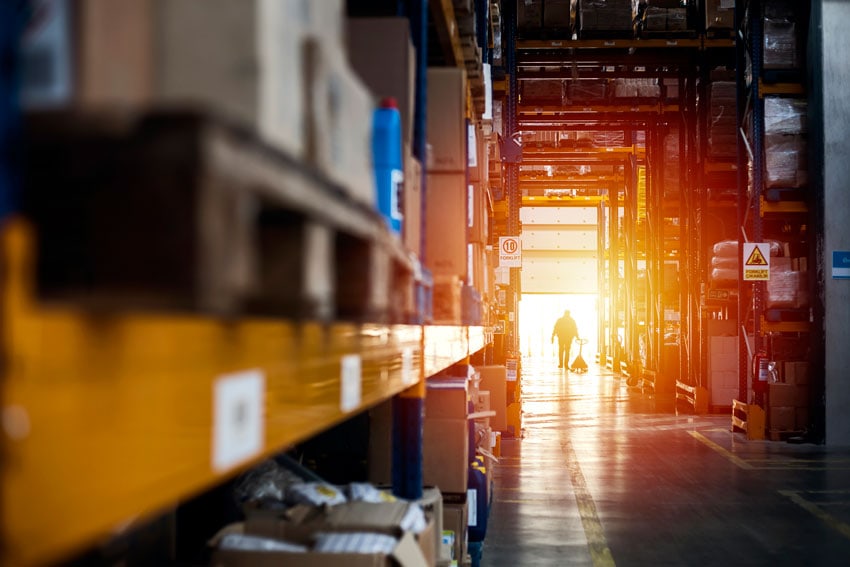 By Neil Berry, SVP & GM, EMEA
The time is right to adopt AI-powered intelligent robotic solutions.
The acceleration of online shopping over the past year has forced businesses throughout the supply chain to look at how they cope with demand. Only 5% of warehouses are automated today, but many recognise that they need a step change in automation strategy to build the supply chain of the future. Whether you are still unsure of how to embark on the process, how to develop the business case, or even how new transformative automation capabilities such as AI-enabled robotics might be of benefit to you, market conditions suggest now is the time to begin the journey.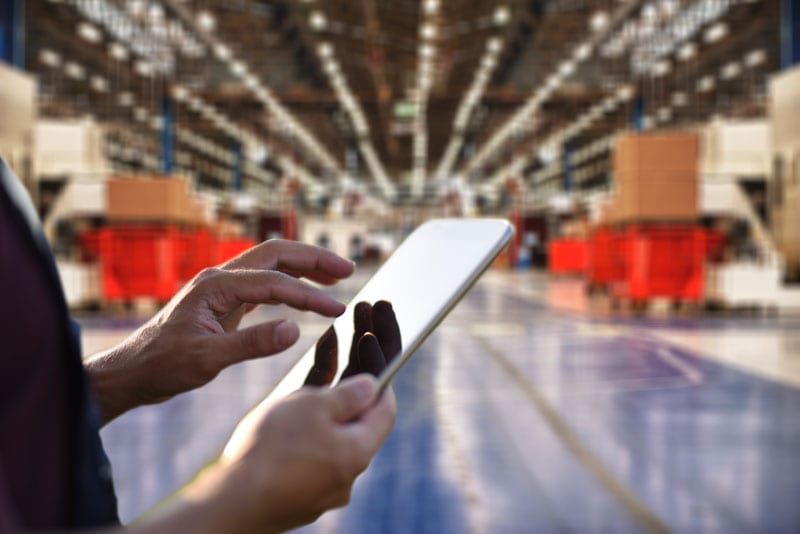 The stats bear it out: the warehouse automation market is set to grow significantly. The total annual warehouse labor spend is $230+ billion, and the automated material handling equipment market is $56 billion, expected to grow at 13% per year. Current estimates indicate that over 90% of picking is still done manually, so there's a huge opportunity for automation. There's no question that the astronomical growth of eCommerce will drive its adoption even faster in order to keep up with demand.
A great deal of investment has gone into advancing the technology to meet that need. AI-enabled robotic systems can now truly have transformational, high-value impact in a commercial setting.
The Power of Picking Robots has Come of Age
Robotic picking systems have come a long way over the last five years. In eCommerce, we've traditionally had to rely on human dexterity to handle all the variations in item weight, size, shape, texture, and fragility that come with the sheer range of SKUs in online stores. However, today's intelligent robotic picking systems come armed with computer vision, advanced motion and grasp planning, and a variety of holistic sensors. They can handle anything from boxes of eggs to ripe avocados, by altering their grip or suction force along with their angle and speed.
The combined advancement of AI and machine learning with robotics is transforming eCommerce both in customer-facing interfaces and throughout the supply chain. We've all benefitted from AI-enhanced customer experience on eCommerce websites for years, with personalized shopping and relevant suggestions of additional items. Supply chain planning systems use AI to automate inventory management and dynamically adjust transportation tactics throughout a retailer's extended network. And now, AI and machine learning are making robotic systems faster, better, and more versatile to deliver value in eCommerce fulfillment operations.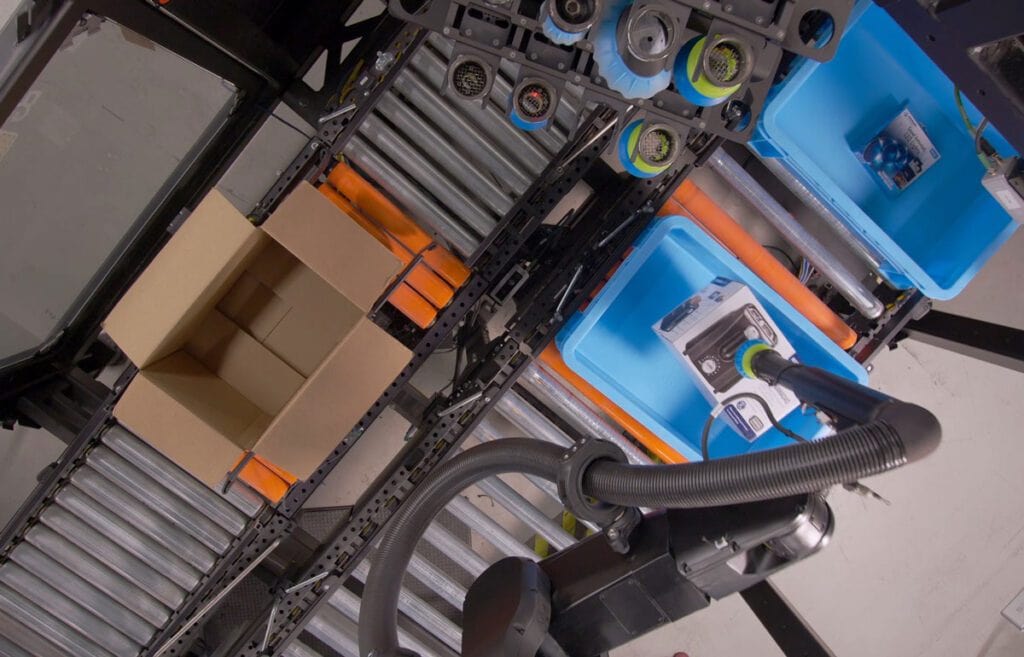 Our customers are talking about how AI is improving system uptime and adapting to ever-changing SKU mixes without the need for further investment of time and resources. It's enabling automated decision making, which increases efficiency and reduces distribution and fulfillment operation costs. AI can adapt and thrive in dynamic environments using motion planning techniques to adjust in real time to sensor feedback. This enables the systems to handle items they never have before by applying 'best fit' algorithms and then learning from the actual interaction with the products to handle them better next time. Our AI software enables each system to learn from its own activities, from other systems within your facility, and from similar solutions across the network. It runs in the cloud so all of your systems are learning and improving collaboratively as they handle similar products and operate similar processes.
Automating Your Facility — An Evolution Not a Refit
At first, it can be hard to envisage how intelligent robotics could be deployed in your existing operations. It's natural to feel cautious or concerned about how an automated system will integrate with your existing material handling solutions; you don't want to find that you've got to throw out the warehouse management infrastructure that you have painstakingly built and invested in.
The good news is that you certainly don't need to replace what's already working. Today's modular, scalable solutions are holistic: they are designed to enable easier integration via well-defined APIs. These AI-enabled robotic solutions can improve the productivity or capacity of existing systems. They can be procured, delivered to your site, integrated to existing systems, commissioned and up and running faster than other forms of supply chain automation generating operational value immediately and shortening the ROI.
Finding the Value in Innovation
As with any technology, AI-enabled robotic automation solutions have to work for your business and have a compelling ROI. There is no "one-size-fits-all" template to replicate. The starting point is to analyze your current operational workflow, quantify existing process capability and capacity, identify peaks and bottlenecks, and document your automation goals. From there, you can begin to understand the way in which intelligent robotics can not only improve your order fulfillment, but also streamline replenishment and radically improve the accuracy of your forecasting.
You may choose to have humans and robots working together, or you may find some areas in which humans alone can provide the best outcomes for your business. What is certain is that automation innovation in some form will come to your facility. It's simply a matter of making it work best for you — and we can show you where to start.

Robotic Automation to Radically Change the Essential Way You Do Business
Get Started
with Berkshire Grey
Contact the BG Fulfillment Automation Sales Engineering Team to Learn How to:
Reduce operations expense by up to 70%.
Lessen your dependency on labor.
Bolster facility throughput by up to 25% to 50% with automation.
Get a customized ROI analysis of your specific environment and business.
Call +1 (833) 848-9900
or connect using our form.