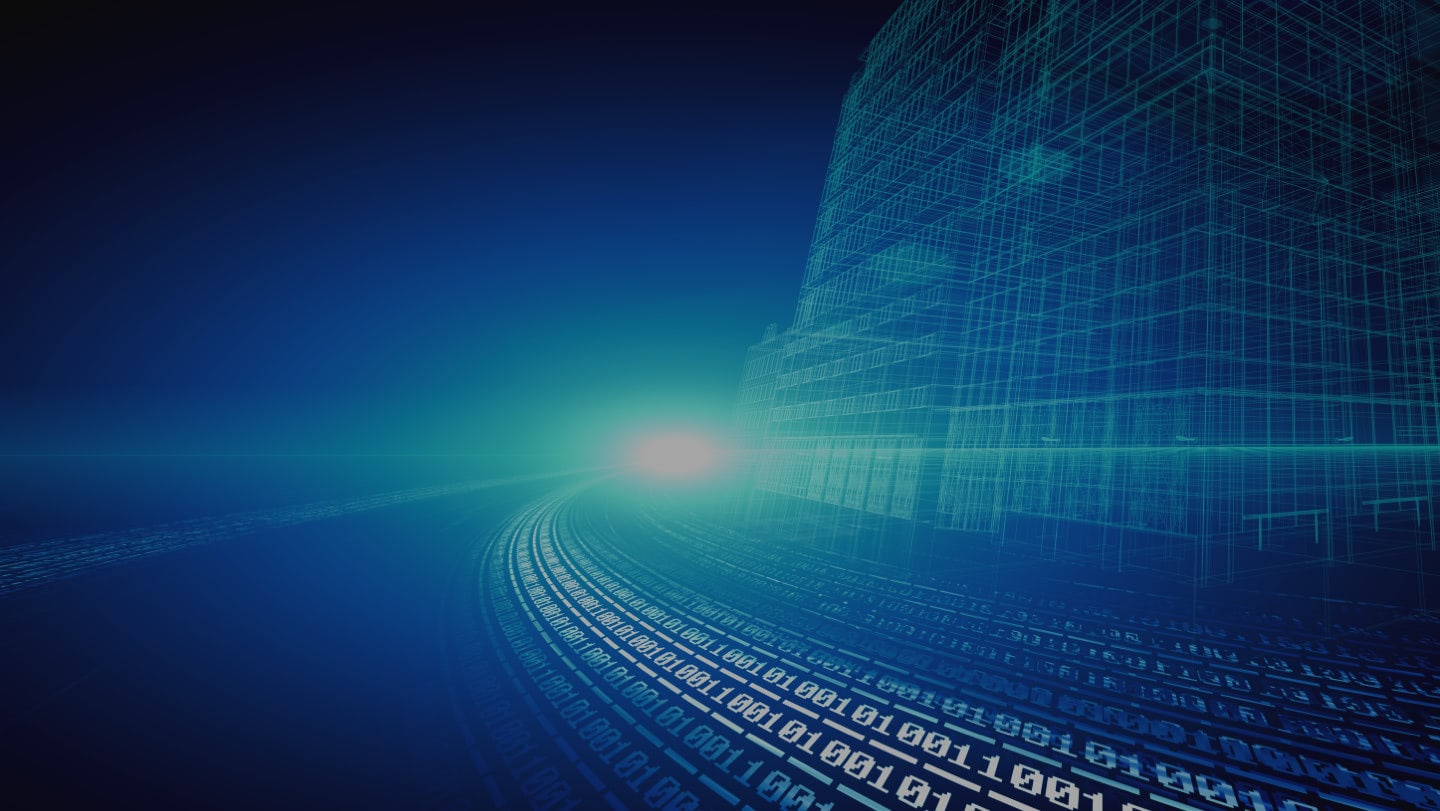 Berkshire Grey Blog
MHI Survey: Respondents List Robotics and Automation as Top Technology
The Digital Supply Chain Is Transformative
The connected society has changed the distribution and logistics sector beyond recognition. Over the last few years, the increased use of digital channels to provide us with what we need when we want it has arguably created a number of pain points, not least of which is that there is always a requirement to move physical materials and products in what can appear to be a very short time-span. On the plus side, there is a consensus that the right technology can release the pressure on an increasingly overworked and straining supply chain.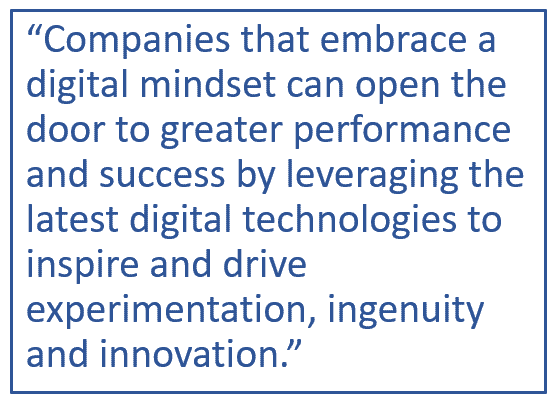 According to the 2020 MHI Annual Industry Report, the key to both adapting to and integrating a digital-first strategy is understanding that the tools and technology required to transform supply chains are already here. As a result, any companies that do not adopt a proactive attitude to the introduction of technology into their existing working practices risk (as ever!) being left behind.
Eight out of 10 respondents to MHI's annual survey said they thought that the digital supply chain would be the predominant business model within the next five years. This number is roughly the same as the previous year's report, but the difference is that the technology required to operate a successful digital supply chain has not stopped evolving.
In addition, the amount of data generated by distribution and logistics companies has continued to grow. This means that there will be a defined need for business leaders and decision makers to invest in the tools that can complement and augment the demands of the connected society.
The challenge, the report said, is to identify where the weak links in the supply chain are. More often than not, the human element can be a pain point. Integrating technology is an obvious solution, but companies that introduce these innovative tools are likely to see a return on investment sooner rather than later.
"Workforce challenges cannot be solved without building and maintaining a culture of innovation and technology within your organization. Talent and technology are fundamentally linked together in the success of future supply chains," said George Prest, CEO of MHI, in a press release. "As the pace of this technological change in supply chains escalates, so does the price of sitting on the sidelines. These technologies allow your competitors to outpace you faster than ever before."
Robotics and automation is a priority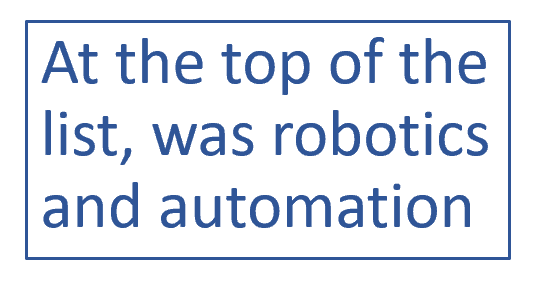 With that in mind, the MHI annual report – titled "Embracing the Digital Mindset: Connecting Data, Talent and Technology in Digital Supply Chains" – focuses on the technologies that not only have the potential to evolve the distribution and logistics sector but also the ones that are most likely to see widespread adoption within the next five years.
Eleven technologies were covered in the full report, which can be downloaded from MHI here. These included but were not limited to robotics and automation, artificial intelligence, predictive analytics, inventory and network optimization, the internet of things, and connected sensors.
At the top of the list was robotics and automation, MHI said. A full 67 percent of respondents said that its potential to disrupt or create a competitive advantage was a vital part of the digital mindset, with the category jumping from fifth place in 2019 to first in 2020. Around 21 percent said that robotics and automation would support ongoing improvements, while only 12 percent said it would have little to no impact.
Thirty-nine percent of respondents said that they were already using this technology, with the remainder citing a timeline of anywhere between one to six or more years for adoption. In fact, the report said that robotics and automation rates were likely to reach 58 percent in the next one to two years and 73 percent within three to five years. As a result, integrating robotic solutions into the supply chain is seen as a one of the platforms for optimizing operational processes and resources.
Robotics and automation, the authors of the report said, are capable of not only reducing the number of repetitive actions that a human workforce undertakes but also increasing the overall efficiency and speed of a process such as warehouse picking, for example. An automated worker operates on a 24/7 basis, which then frees up employees to engage in higher value or more rewarding work.
Investment in digital supply chain technology was likely to be (relatively) minimal over the next two years. Half of the respondents said that their companies would be investing less than one million dollars, while 25 percent said that investment would be between $1 million and $5 million. Only five percent said that investment would exceed $50 million, with a smaller percentage pledging to break through the $100 million barrier.
Empower employees with the right tools
The caveat is that companies need to empower employees with the operational tools to capitalize on these opportunities – in other words, robotics is not replacing a human per se, but enhancing their ability to perform the required task. This in and of itself is a scenario that has been part of ongoing discussions about the human element in the distribution and logistics sector.
A case study cited by the authors of the report highlighted a critical staffing issue at a fulfillment and distribution facility. The problem, the report said, was that workers frequently had to walk for 20 to 30 minutes to find required items within the location itself, a situation that was reportedly "time-consuming, demoralizing and physically exhausting." The solution was to not only integrate "workers" that didn't get tired or demoralized by the repetitive nature of the job but who also freed up human colleagues to do less physical tasks.
At the same time, there is a defined need for the workforce to accept that robots are not taking jobs away from people, a viewpoint that is more likely to be accepted by a digitally-savvy generation. These connected workers will be the ones that transform the workplace, the workforce and, ultimately, elevate the digital brand of an employer.
"While Millennials share some of the same concerns about robots replacing workers that older generations do, they are much more open to working alongside robotic helpers," the report said. "The best robotics technologies enhance worker productivity and eliminate repetitive tasks in favor of more stimulating and valuable ones. A key factor in adoption is having an intuitive and flexible interface that makes it easy for current workers to operate the robot."
Fixing the pain points
Based on the responses of over 1000 manufacturing and supply chain executives, the annual report can be seen as a window into what matters both now and in the not-so-distant future.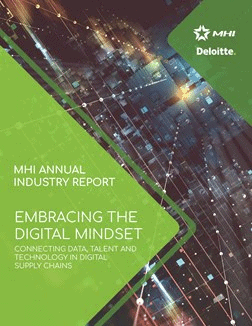 Now in its seventh year, the MHI report focuses on what is often referred to as Industry 4.0 – a concept that trends towards automation and data exchange in physical locations. In addition, this subset of the so-called fourth industrial revolution often covers next-generation tech such as cyber-physical systems, the industrial internet of things and artificial intelligence or machine learning.
And while the 2020 report devotes a lot of its research towards identifying talent and hiring gaps in the supply chain, the technology that can fix these oft-cited pain points is front and center. According to the report's authors, the integration of the digital supply chain is part of a business optimization strategy, but any competitive advantage needs to include both a culture of innovation and the aforementioned connected worker.
Organizations are investing in technology, but companies need a talented workforce to get full value for money from that investment. This is where the pain points come into sharp focus. In fact, the report said that 88 percent of respondents found talent acquisition to be extremely challenging, a situation that is compounded by the fact that the technologies used in the digital supply chain are constantly evolving.
"As this year's survey shows, supply chain leaders are increasingly recognizing that digital is the future of supply chain. However, the survey also shows that many leaders do not yet have the necessary mindset to fully harness the power of the digital revolution. The key risk is that their organizations may evolve too slowly and fail to respond to market changes that eventually escalate into serious threats. Companies that embrace a digital mindset can open the door to greater performance and success by leveraging the latest digital technologies to inspire and drive experimentation, ingenuity and innovation."
Technology is both the present and future
At Berkshire Grey, we believe that the answers to the conundrum of the digital supply chain and the talent gap are not only already here but also within reach for companies that share our forward-thinking vision.
Our holistic approach to robotic automation leverages state-of-the-art vision systems, advanced gripping and picking systems, dynamic planning and machine learning, all of which can make the move towards a digital-first strategy easier to implement. To put that into context, our technology delivers real solutions that will grow your business, maintain profitability and increase productivity in a competitive distribution and logistics landscape.
To find out more about how Berkshire Grey can transform your fulfillment, replenishment and logistics operations with intelligent robotic solutions, contact us today.
Robotic Automation to Radically Change the Essential Way You Do Business
Get Started
with Berkshire Grey
Contact the BG Fulfillment Automation Sales Engineering Team to Learn How to:
Reduce operations expense by up to 70%.
Lessen your dependency on labor.
Bolster facility throughput by up to 25% to 50% with automation.
Get a customized ROI analysis of your specific environment and business.
Call +1 (833) 848-9900
or connect using our form.