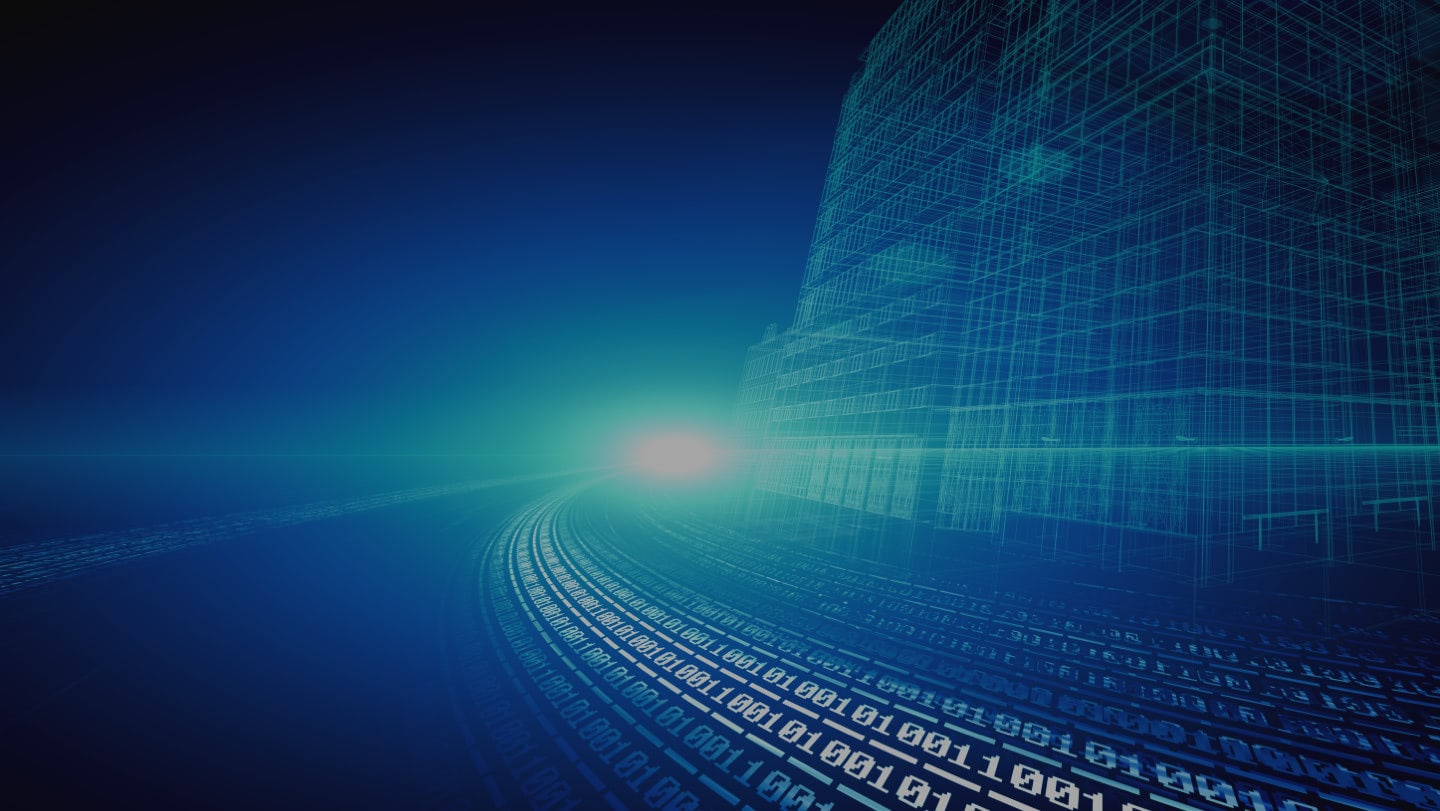 Berkshire Grey Blog
Robotic Picking in Grocery is Not Next — It's Now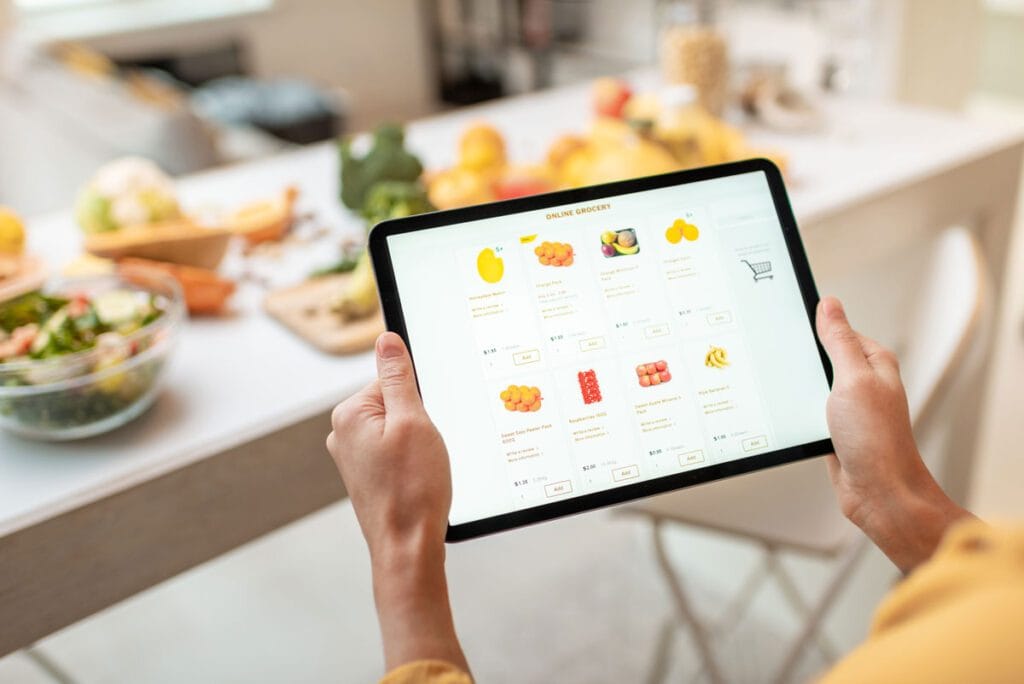 By Pete Allen, GM, Food & Beverage Business Unit
Industry watchers speculate robotic picking could soon be the answer to the challenges eGrocery fulfillment poses. We know robotic picking is ready today to help grocers overcome those challenges now.
Recently, Progressive Grocer outlined the eGrocery Automation Outlook for 2021, detailing how consumers expect product variety, availability, and multiple delivery options — think same day, curbside, and by-online-pickup-in-store — and how traditional grocery fulfillment models just won't stand up to the increasing demand.
It's true there is so much happening in grocery and convenience as consumers demand more choices for delivery, BOPIS, curbside delivery, and whatever comes next. Food and beverage retail eCommerce revenue exceeded $15 billion in 2020 and is expected to surpass $20 billion in 2023, according to market research from Statista. And according to separate research from Mercatus and Incisiv, online grocery will account for 21.5% of total grocery sales by 2025 — which is a more than 60% increase over pre-pandemic estimates.
The increased demand puts pressure on grocers to pick, pack, and fulfill more orders, in some ways similar to other eCommerce vendors, but in more ways, eGrocery is much different and represents unique challenges. For one, order complexity and variety makes picking diverse items difficult even for manual pickers. Second, there are storage and temperature requirements that make fulfillment for grocery items a different game than for other types of product SKUs. And store capacity and configuration must also be considered. It's a complicated process. That's why the Progressive Grocer article poses the question — "Is Robotic Picking Next?"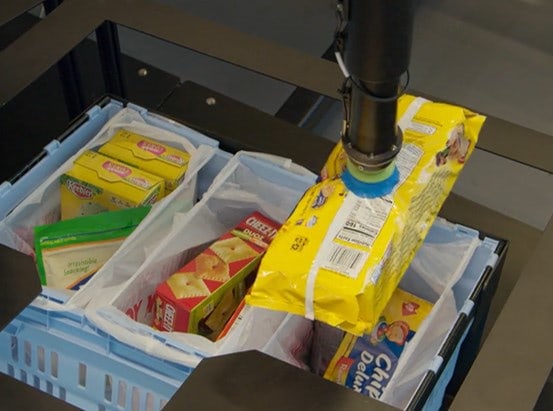 Essentially, COVID-19 accelerated the need to implement automation to adequately fulfill eGrocery orders, and as the article states, "Suddenly grocers who had a two-year horizon for automation were compressing their timelines to bring in automation as quickly as possible." And the article gets it right when it says, "the approach that has proven more effective is to evaluate each SKU based on automation-based inclusion criteria" that include the "size of the product, temperature requirements, and its cubic volume velocity." What the article gets wrong is the notion of "robotic item level picking as the future."
Robotic picking in distribution centers, micro-fulfillment centers, and even stores is in play now. You don't need to wait for the future. So while the article correctly lists some of the challenges to item level picking for eGrocery, what it is doesn't mention is that many of those challenges have already been solved by Berkshire Grey. By applying AI-powered robotics to picking, packing, and sorting for eCommerce and break-pack operations, Berkshire Grey customers have improved labor efficiency by up to 70% while increasing operational throughput by up to 50%. There are live instances of robotic picking for eGrocery fulfillment that Berkshire Grey has implemented. If you want to learn more about how we are helping grocers today, contact us to discuss.
Robotic Automation to Radically Change the Essential Way You Do Business
Get Started
with Berkshire Grey
Contact the BG Fulfillment Automation Sales Engineering Team to Learn How to:
Reduce operations expense by up to 70%.
Lessen your dependency on labor.
Bolster facility throughput by up to 25% to 50% with automation.
Get a customized ROI analysis of your specific environment and business.
Call +1 (833) 848-9900
or connect using our form.