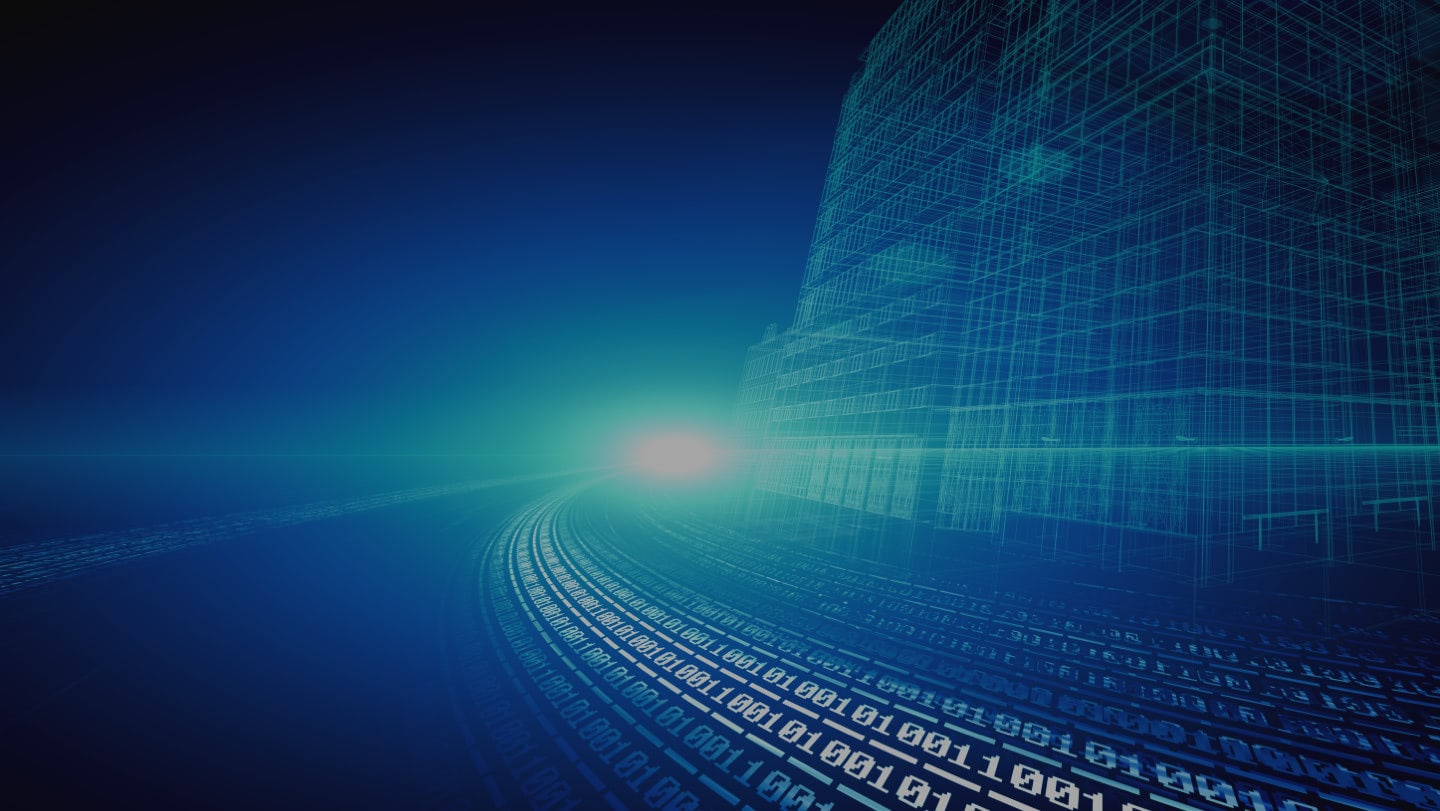 Berkshire Grey Blog
The Future is Now for Robotic Automation
By Pete Allen, GM, Food & Beverage Business Unit
Most forecasters would agree the major event of 2020 was not just unexpected but also unimagined across business markets. A pandemic that would shut down, for all intents and purposes, a majority of the world for an undetermined amount of time wasn't discussed in fiscal planning sessions this time last year. Robotic automation certainly existed on many strategic roadmaps, but 2020 accelerated the need for businesses to invest and implement the technology without impacting customer service.
So now that COVID-19 rewrote commerce in 2020, how do we intelligently prepare and approach 2021? We expect buying trends to continue toward online shopping throughout 2021, reinforcing the need for robotic automation solutions across growing industries.
ONLINE SHOPPING FOR EVERYTHING CONTINUES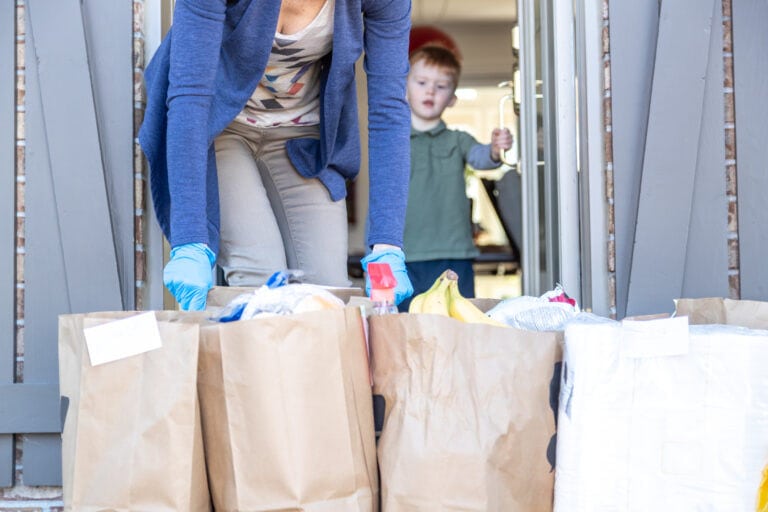 To start, we must accept that eCommerce demand will remain high across retail, grocery, and other industries — despite a successful vaccine rollout. The change in customer behavior will require businesses to consider changing their business models in two ways: leverage unused store capacity; and implement robotic automation.
Consumers changed their buying habits to adapt to the constraints COVID-19 put on their lives, but for some, the convenience of curbside pickup, buy-online-pickup-in-store (BOPIS), or same-day delivery is too appealing to abandon. Even when everyday activities like grocery shopping can return to some semblance of normal, shoppers will not be able to resist repeat ordering, creating more small orders that need to be filled and delivered quickly.
The continued volume of small frequent orders will put pressure on retailers and grocers to get their products closer to the customer. And we predict that not only will the customer base grow, but order count will grow, through repeat ordering, and lead to smaller more frequent order sizes, increasing size and complexity of order fulfillment operations.
Berkshire Grey has been helping customers automate fulfillment throughout the pandemic — whether it's allowing customers to rapidly scale their operations to meet 2X demand without adding shifts or accelerating store replenishment of goods on shelves.
AUTOMATION ADOPTION ACCELERATES IN NANO- AND MICRO-FULFILLMENT CENTERS
We also expect to see more businesses consider innovative approaches to cost-effectively update their fulfillment centers. Micro-fulfillment centers (MFCs) will see an accelerated adoption across businesses. MFCs are right-sized fulfillment operations that can be affixed to or collocated within existing stores. They support a smaller geographical radius in closer proximity to customers, making pickup options more attractive and reducing delivery time and costs.
Then there are a growing number of dark stores. These facilities exclusively fulfill online orders. Dark store supporters say the model's eCommerce fulfillment advantages — for instance, having floor space planned out exclusively for online order picking — outweigh the cost and time needed to fulfill orders in traditional warehouses. Another benefit to dark stores? Order pickers do not have to compete for floor space with other consumers shopping in the store.
Another evolution of the fulfillment center will also emerge in the form of a nano-fulfillment center (NFC). NFCs can usually scale to meet the existing footprint and storage demands needed to support order volume growth. NFCs can help retailers and grocers unlock the storage and sequencing limitations often experienced by medium to smaller stores, allowing them to double their online order capacity.
In addition to optimizing capacity, retailers and grocers will continue to face pressure to keep pace with the likes of Amazon and Walmart. Picking, sorting, and sequencing remain extremely labor-intensive and with the growing volume of more frequent small orders, these companies must look to automation sooner than perhaps originally planned. Adopting automation can reduce the dependency on labor to fulfill the orders and help improve order accuracy as well as maximize existing store capacity.
By applying AI-powered robotics to picking, packing, and sorting for eCommerce, Berkshire Grey customers have improved labor efficiency by up to 70% while increasing operational throughput by up to 50%.
LAST MILE FULFILLMENT ATTRACTS MORE PLAYERS
The order fulfillment challenges of the retailers and grocers will benefit other businesses. For instance, Instacart saw its value soar during the pandemic and restaurant delivery services such as Uber Eats, DoorDash, and GrubHub in 2020 expanded their offerings to include grocery and convenience delivery.
These expanded delivery choices for customers will only fuel the trend toward online shopping for all sorts of everyday items. While more services emerge to fulfill orders on demand, there will also be a push across some providers toward piloting autonomous vehicles to address this costly and critical last mile of delivery.
Business Wire shared Research and Markets' forecasts around autonomous last mile delivery. The market is expected to see a CAGR of 19.15% throughout 2021-2028, with "North America … expected to become the fastest-growing market for autonomous last mile delivery during the forecast years." Researchers attribute this expected growth to the region's large eCommerce industry and technological advancements.
According to a recent Forbes article, "Autonomous delivery will continue to play a larger role in the food industry. Goods delivery represents one of the best market opportunities for self-driving in the short-term, so it will be the largest sector for growth in the next year."
BERKSHIRE GREY IS THE PREFERRED PARTNER FOR ROBOTIC AUTOMATION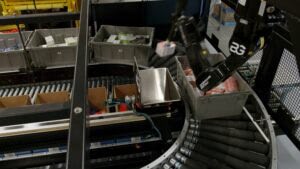 Berkshire Grey provides robotic automation solutions to augment manual processes across facilities today and continues to evolve its technologies to take on emerging, unexpected challenges businesses can encounter.
For instance, Berkshire Grey now offers its solutions via a Robotics-as-a-Service (RaaS) model, which enables businesses to gain the benefits of robotic automation without the upfront capital expenditure. This model also allows businesses to flex and scale their operations to meet consumer demand. Consumers aren't likely to go back to embracing a one-size-fits-all approach for groceries, and businesses should enable themselves to be agile to adjust when consumer demand does.
Berkshire Grey's robotic solutions have autonomously handled millions of items and containers in production facilities, and now they are available via RaaS to solve challenges across the retail and grocery industries.
Robotic Automation to Radically Change the Essential Way You Do Business
Get Started
with Berkshire Grey
Contact the BG Fulfillment Automation Sales Engineering Team to Learn How to:
Reduce operations expense by up to 70%.
Lessen your dependency on labor.
Bolster facility throughput by up to 25% to 50% with automation.
Get a customized ROI analysis of your specific environment and business.
Call +1 (833) 848-9900
or connect using our form.