Berkshire Grey Press
Berkshire Grey Appoints Kevin Ahearn vice President and General Manager
Ahearn's experience building scalable solutions and cultivating relationships with global transportation, retail, and logistics customers will drive new growth for Berkshire Grey.
Lexington, Mass. – February 6, 2020
Today, Berkshire Grey (www.berkshiregrey.com), a developer of AI and robotic solutions for eCommerce, retail replenishment, and logistics, is announcing the appointment of Kevin Ahearn as Vice President and General Manager, Parcels.  Reporting to President and COO Steve Johnson, Ahearn will be managing the global parcel business unit at BG.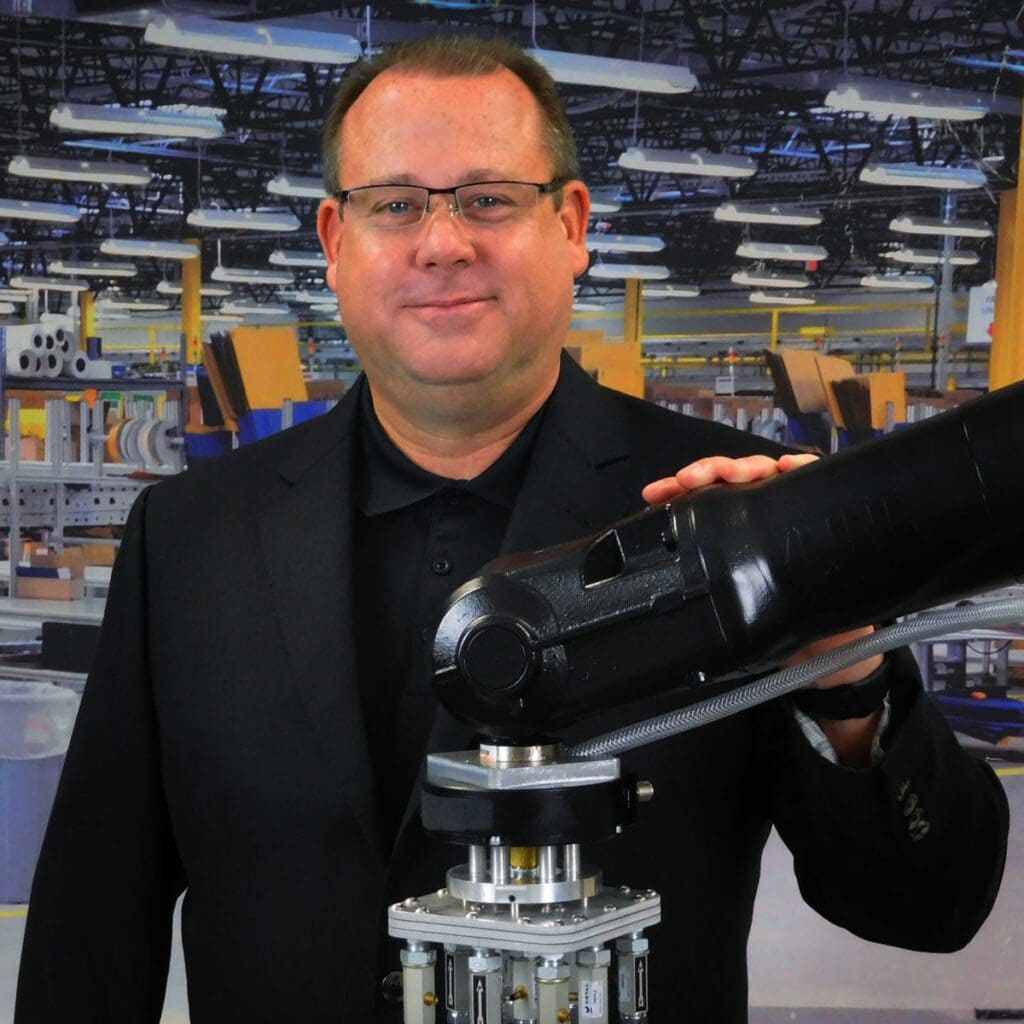 Ahearn has a track record of utilizing his technical and general management background to lead engineering, operations and business units through rapid and profitable growth. Prior to Berkshire Grey, he led a strategic business unit for Hand Held Products, Inc, a rugged mobile device manufacturer, that grew from tens of millions to 100s of millions in annual revenue and was acquired by Honeywell for $390 million. His professional career has centered on customer-focused product design and delivery. He is a firm believer in understanding the customer's needs and delivering solutions that meet those needs. Prior examples of this include the development and deployment of mobile computing and payment processing solutions for transportation, retail, and distribution customers. Ahearn has been with Berkshire Grey for almost five years and helped in multiple roles supporting the company's growth.
Ahearn has worked closely with global parcel customers to roll out and support multiple parcel tracking solutions & platforms. He is an executive leader with over 30 years of experience in business leadership and technology solutions. Responsibilities have included business development, global business management, product management, product marketing, product development, and customer-focused initiatives for high technology companies. His work has resulted in a long line of commercial products and material revenue. Kevin has a B.S. in engineering from The Citadel and a graduate certificate in general management from the University of Michigan's Ross School of Business.
"The growth of eCommerce has put extreme pressure on parcel and logistics companies to increase capacity. BG's robotic automation can help these industry leading companies meet rapidly expanding demand," said Ahearn. "Berkshire Grey's AI technology, coupled with robotic hardware, is solving automated sort and transport activities enabling our customers to grow and ensure customer satisfaction. I've seen significant growth at BG directly attributed to the efforts of our world class team. We are focused on the customer first."
Berkshire Grey customers are using intelligent robotic solutions to automate fulfillment tasks never before performed by machines and are doing so at scale. Berkshire Grey solutions enable the robotic picking, packing, and sorting of individual items, inner packs, cases, and parcels for ecommerce, retail replenishment, and parcel logistics. By inventing and integrating multiple technologies in artificial intelligence, computer vision, machine learning, sensing, gripping, and robotics, Berkshire Grey's solutions efficiently process the broadest assortment of products, packages and parcels. All while continuously improving speed and quality through autonomous learning.
"Every dimension of our business is expanding, including strategic customers, employees, our technology portfolio, and geographic coverage. Bringing focus to specific verticals is a key part of sustaining our customer's success," said Steve Johnson, President of Berkshire Grey. "Kevin's history with BG and past experience in the parcel industry make this a strategic move to continue our efforts to provide industry leading robotic automation to parcel and logistics customers."
You can meet with Kevin at the MODEX show in Atlanta (March 9 – 12, 2020 in booth #8837).
ABOUT BERKSHIRE GREY
RADICALLY ESSENTIAL. FUNDAMENTALLY FORWARD.
Berkshire Grey helps customers radically change the essential way they do business by delivering game-changing technology that combines AI and robotics to automate omni-channel fulfillment. Berkshire Grey solutions are a fundamental engine of change that transform pick, pack and sort operations to deliver competitive advantage for enterprises serving today's connected consumers. Berkshire Grey customers include Global 100 retailers and logistics service providers. More information is available at www.berkshiregrey.com.
Press Contact:
Peter Blair
blair@berkshiregrey.com
Get Started
with Berkshire Grey
Contact the BG Fulfillment Automation Sales Engineering Team to Learn How to:
Reduce operations expense by up to 70%.
Lessen your dependency on labor.
Bolster facility throughput by up to 25% to 50% with automation.
Get a customized ROI analysis of your specific environment and business.
Call +1 (833) 848-9900
or connect using our form.