Berkshire Grey Press
Berkshire Grey Appoints Pete Allen Vice President and General Manager, Grocery & Convenience
Allen's 25-year track record in sales, marketing, and customer success will help drive growth in BG's grocery and convenience store group.
Lexington, Mass. – February 19, 2020
Today, Berkshire Grey (www.berkshiregrey.com), a developer of AI and robotic solutions for eCommerce, retail replenishment, and logistics, announced the appointment of Pete Allen as Vice President and General Manager, Grocery and Convenience. Reporting to President and COO Steve Johnson, Allen will manage the grocery and convenience store business unit at BG.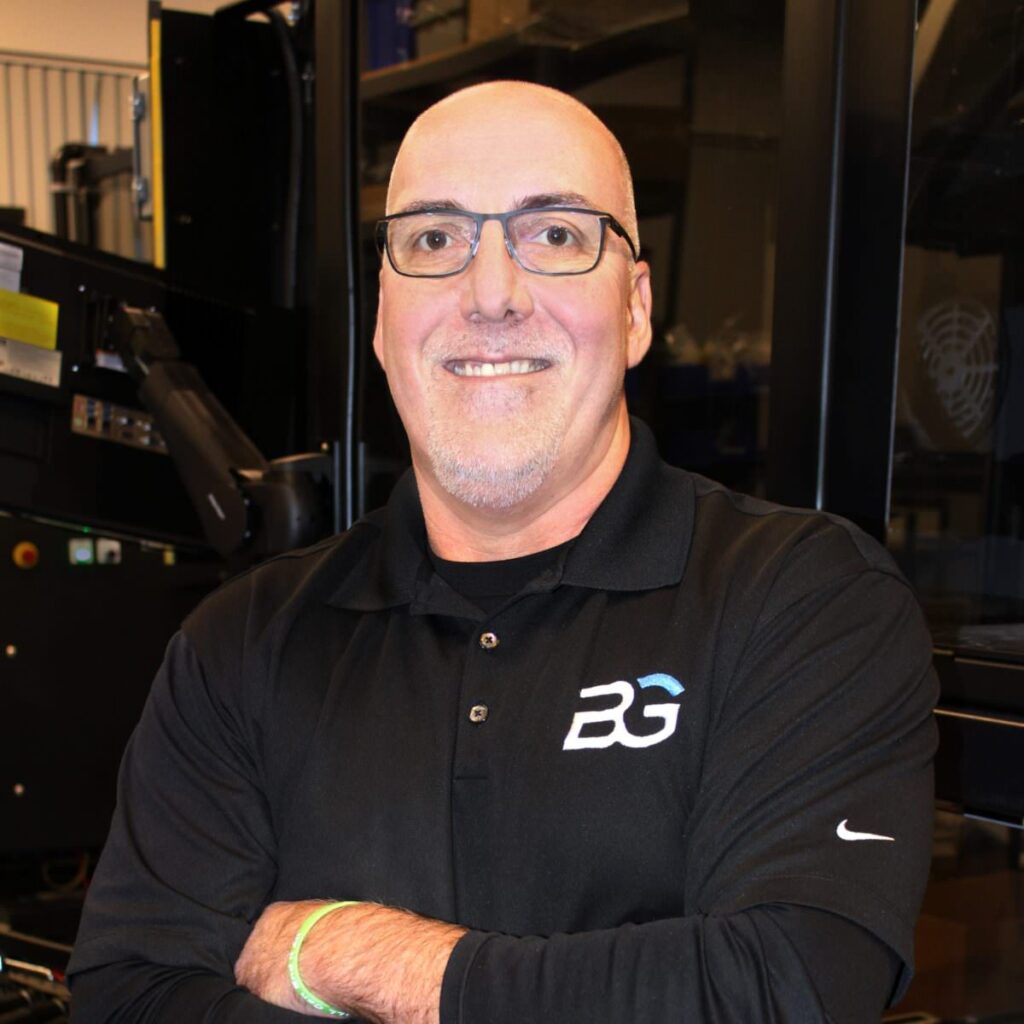 Prior to Berkshire Grey, Allen spent his career helping to launch and drive early-stage growth for tech companies serving many of the nation's largest grocery, foodservice and convenience store companies. He is a customer-focused technology leader with more than 25 years of sales, marketing, and customer success experience. He has a proven track record of building teams and developing strategic processes to create sustained revenue growth and improve customer satisfaction. This included roles with AI, SaaS, IoT, and telematics companies as CEO of Cadec Global, Chief Client Officer with MiX Telematics Americas, EVP of Sales at Inthinc, and GM/EVP of GreenRoad. In these roles, he strategically focused on partnering with customers to understand the challenges they face in order to deliver solutions that provide true customer value.
"Grocery and convenience store companies are always looking for ways to improve throughput efficiency to reduce operating cost and increase margins," said Allen. "Berkshire Gray's AI technology, coupled with robotic hardware, is enabling customers to automate piece picking, packing, and sorting to reduce current constraints and errors. This is a space I know well, and I'm excited to join a customer-focused company with a high-caliber leadership backed by strong investors. I am looking forward to contributing to Berkshire Grey's success."
"Pete's background with early-stage companies coupled with his food and beverage industry experience made him the right leader to launch our grocery and convenience store business unit," said Steve Johnson, President of Berkshire Grey. "Every dimension of our business is expanding, including strategic customers, employees, our technology portfolio, and geographic coverage. Bringing focus to specific verticals is a key part of sustaining our customers' success. We are excited to welcome Pete to Berkshire Grey."
Berkshire Grey customers are using intelligent robotic solutions to automate fulfillment tasks never before performed by machines and are doing so at scale. Berkshire Grey solutions enable the robotic picking, packing, and sorting of individual items, inner packs, cases, and parcels for ecommerce, retail replenishment and logistics. By inventing and integrating multiple technologies in artificial intelligence, computer vision, machine learning, sensing, gripping, and robotics, Berkshire Grey's solutions efficiently process the broadest assortment of products, packages and parcels – all while continuously improving speed and quality through autonomous learning. Berkshire Grey's customers have optimized picking labor costs, overcome worker shortage constraints, and seen improvements in throughput ranging from 25% to 35%.
ABOUT BERKSHIRE GREY
RADICALLY ESSENTIAL. FUNDAMENTALLY FORWARD.
Berkshire Grey helps customers radically change the essential way they do business by delivering game-changing technology that combines AI and robotics to automate omni-channel fulfillment. Berkshire Grey solutions are a fundamental engine of change that transform pick, pack and sort operations to deliver competitive advantage for enterprises serving today's connected consumers. Berkshire Grey customers include Global 100 retailers and logistics service providers. More information is available at www.berkshiregrey.com.
Press Contact:
Peter Blair
blair@berkshiregrey.com
Get Started
with Berkshire Grey
Contact the BG Fulfillment Automation Sales Engineering Team to Learn How to:
Reduce operations expense by up to 70%.
Lessen your dependency on labor.
Bolster facility throughput by up to 25% to 50% with automation.
Get a customized ROI analysis of your specific environment and business.
Call +1 (833) 848-9900
or connect using our form.