Berkshire Grey Press
Berkshire Grey Appoints Peter Van Alstine Senior vice President and General Manager for Retail
Peter's experience is launching high growth products and developing client partnerships that deliver scalable solutions.
Lexington, Mass. – March 3, 2020
Today Berkshire Grey  (www.berkshiregrey.com), a developer of AI and robotic solutions for eCommerce, retail replenishment, and logistics, is announcing the appointment of Peter Van Alstine as Senior Vice President and General Manager, Retail.  Reporting to President and COO Steve Johnson, Van Alstine will be managing the global retail business unit at BG.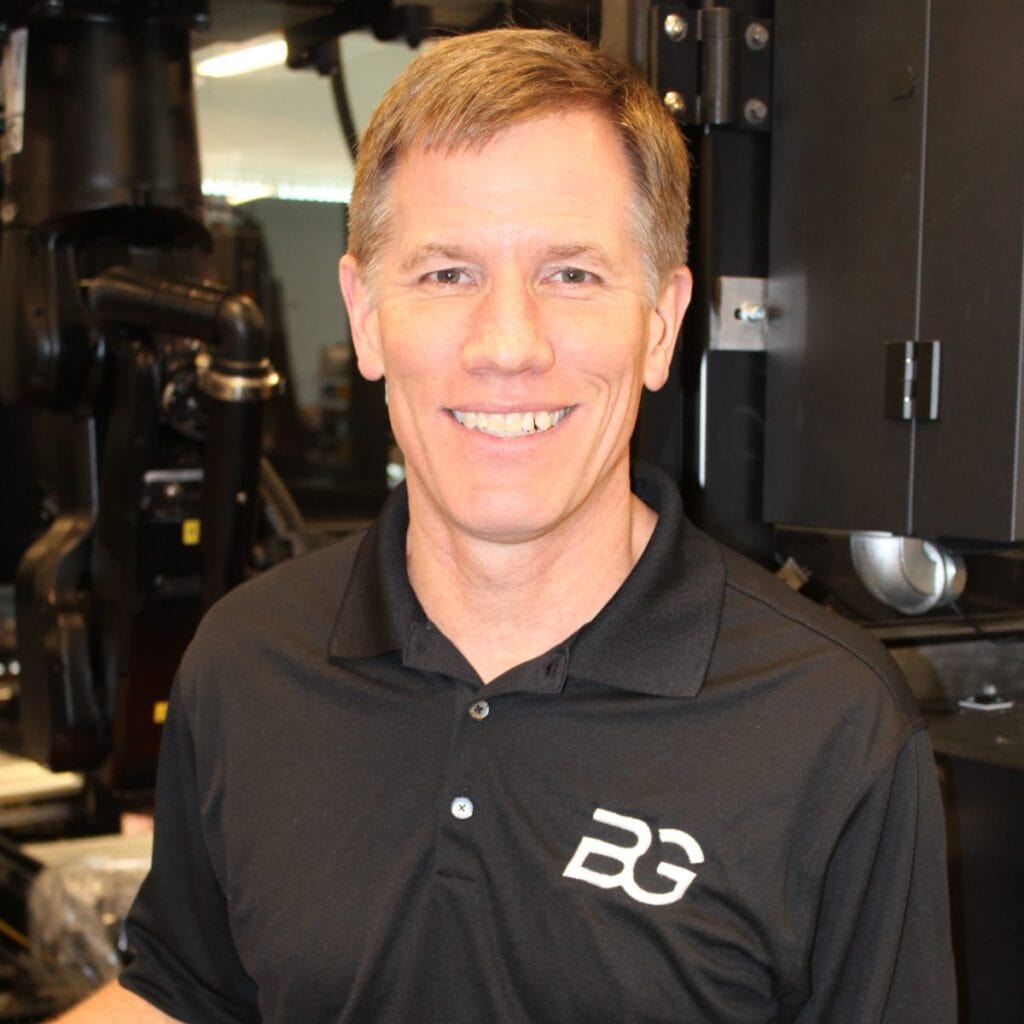 Van Alstine has deep general management and go-to-market experience across multiple industry verticals that have resulted in rapid and profitable growth. Prior to joining Berkshire Grey, he served as CEO of R.E.D.D. Inc., a better-for-you food company that successfully scaled and executed an omnichannel strategy. His leadership experience includes building product, sales, business development, client management, and marketing teams in dynamic and expanding markets. Earlier in his career, Van Alstine led national retail teams for Procter & Gamble which included mass merchants, department stores, grocery, and drugstore chains. During his time at Agero, he led a technology-driven telematics business which subsequently sold to Sirius XM, and later, as General Manager of its Insurance business unit, he was accountable for the creation and implementation of a large tech-enabled service offering that aggressively scaled to become a core growth engine for the business. After Agero he led Global Sales & Marketing for Elmet Technologies where he and his team partnered with customers across the U.S., Europe, and Asia to manufacture and deliver differentiated and highly valued products & services resulting in a successful private equity exit. Van Alstine holds an MBA from Harvard Business School and a BA from Dartmouth College.
"Evolving buying habits combined with very high consumer expectations have put tremendous pressure on operations and supply chains of both brick-and-mortar and ecommerce retailers. That pressure will not go away and must be proactively mitigated by new technologies." said Van Alstine. "Berkshire Grey's AI technology coupled with robotic hardware is enabling our customers to automate piece picking, packing, and sorting thus eliminating constraints to growth and customer satisfaction. It's rare to see a concentrated group of such high caliber people and I'm honored to be part of the Berkshire Grey team."
Berkshire Grey customers are using intelligent robotic solutions to automate fulfillment tasks never before performed by machines and are doing so at scale. Berkshire Grey solutions enable the robotic picking, packing, and sorting of individual items, inner packs, cases and parcels. Prior to Berkshire Grey's proprietary technology, the infinite variation of package sizes, materials, and types made it impossible to do this at the speed and accuracy needed for modern omni-channel fulfillment and logistics operations. By inventing and integrating multiple technologies in artificial intelligence, computer vision, machine learning, sensing, gripping, and robotics, Berkshire Grey's solutions efficiently process the broadest assortment of products, packages and parcels. All while continuously improving speed and quality through autonomous learning. Berkshire Grey's customers have optimized picking labor costs, have overcome worker shortage constraints, and seen improvements in throughput ranging from 25% to 35%.
"Retailers are starting to have an incredible appetite for robotic innovation across supply chain applications. Bringing in an experienced executive like Peter is a key part of sustaining our customer's success in this critical market," said Steve Johnson President and COO of Berkshire Grey. "Peter's proven track record both in retail and in scaling high growth businesses is a great fit, at the right time and all of the team here at Berkshire Grey is excited to see where he will lead us."
You can meet Peter and see some of Berkshire Grey's intelligent robotic picking solutions for eCommerce in action at MODEX 2020 in booth #8837.
ABOUT BERKSHIRE GREY
RADICALLY ESSENTIAL. FUNDAMENTALLY FORWARD.
Berkshire Grey helps customers radically change the essential way they do business by combining AI and robotics to automate omni-channel fulfillment. Berkshire Grey solutions are a fundamental engine of change that transform pick, pack, and sort operations to deliver competitive advantage for enterprises serving today's connected consumers. Berkshire Grey customers include Global 100 retailers and logistics service providers. More information is available at www.berkshiregrey.com.
Get Started
with Berkshire Grey
Contact the BG Fulfillment Automation Sales Engineering Team to Learn How to:
Reduce operations expense by up to 70%.
Lessen your dependency on labor.
Bolster facility throughput by up to 25% to 50% with automation.
Get a customized ROI analysis of your specific environment and business.
Call +1 (833) 848-9900
or connect using our form.