Berkshire Grey Press
---
Bg Appoints Steve Johnson President & Coo
Johnson is an industry leader with deep experience scaling technology companies through hypergrowth
Lexington, Mass. – December 4, 2019
Today Berkshire Grey (www.berkshiregrey.com), a developer of AI and robotic solutions for eCommerce, retail replenishment, and logistics, is announcing the appointment of Steve Johnson as President and Chief Operating Officer. Reporting to Founder and CEO Tom Wagner, Johnson will focus on customer engagement, strategy, and operations through the company's current hypergrowth phase.
Johnson has led multiple enterprise technology organizations through their growth stages – generating billions in market value. Prior to joining Berkshire Grey, he served as the Chief Commercial Officer of Intelex, a global enterprise software company that was acquired by Industrial Scientific. Prior to Intelex, Johnson served as President and Chief Operating Officer for Vidyard and Chief Revenue Officer for Hootsuite, an enterprise software company now used by over 80% of Fortune 100 companies. As CRO at Hootsuite, Steve managed the growth of the company from 27 people to over 1,000 people globally. Earlier in his career, he worked for category creating technology companies such as Blackbaud and Apropos Technology. Johnson holds an MBA from Northwestern's Kellogg Business School and a B.S. in Accounting from Union College.
"Berkshire Grey's innovative AI software and robotics provide transformative capabilities to retail, eCommerce and logistics customers, powering their evolution into the future of commerce and logistics," said Johnson, president and COO of Berkshire Grey. "I believe in purpose-driven organizations that focus on customer impact, disrupt processes with novel technology, and change the way entire industries do business. Berkshire Grey is doing just that and I'm excited to join this incredible team."
Berkshire Grey customers are deploying intelligent robotic solutions to automate tasks never before performed by machines in commercial settings. Berkshire Grey solutions automatically pick, pack and sort individual items, inner packs, cases, and parcels to automate eCommerce, retail replenishment, and logistics operations. Through leading-edge technologies in artificial intelligence, computer vision, machine learning, novel sensing, and robotics, Berkshire Grey solutions handle the broadest assortment of products, packaging and parcels; all while continuously improving speed and performance through autonomous learning. Berkshire Grey's customers typically optimize picking labor costs in break pack and eCommerce operations by 70% to 80% and improve throughput by 25% to 35%.
"Our customer base is expanding, our team is growing, and our technology solutions portfolio is expanding, making this the perfect time to bring on a leader with Steve's track record," said Tom Wagner, founder and CEO of Berkshire Grey. "Steve is a grounded leader with extensive experience scaling commercial operations and growing innovative companies. We are excited to welcome him to Berkshire Grey."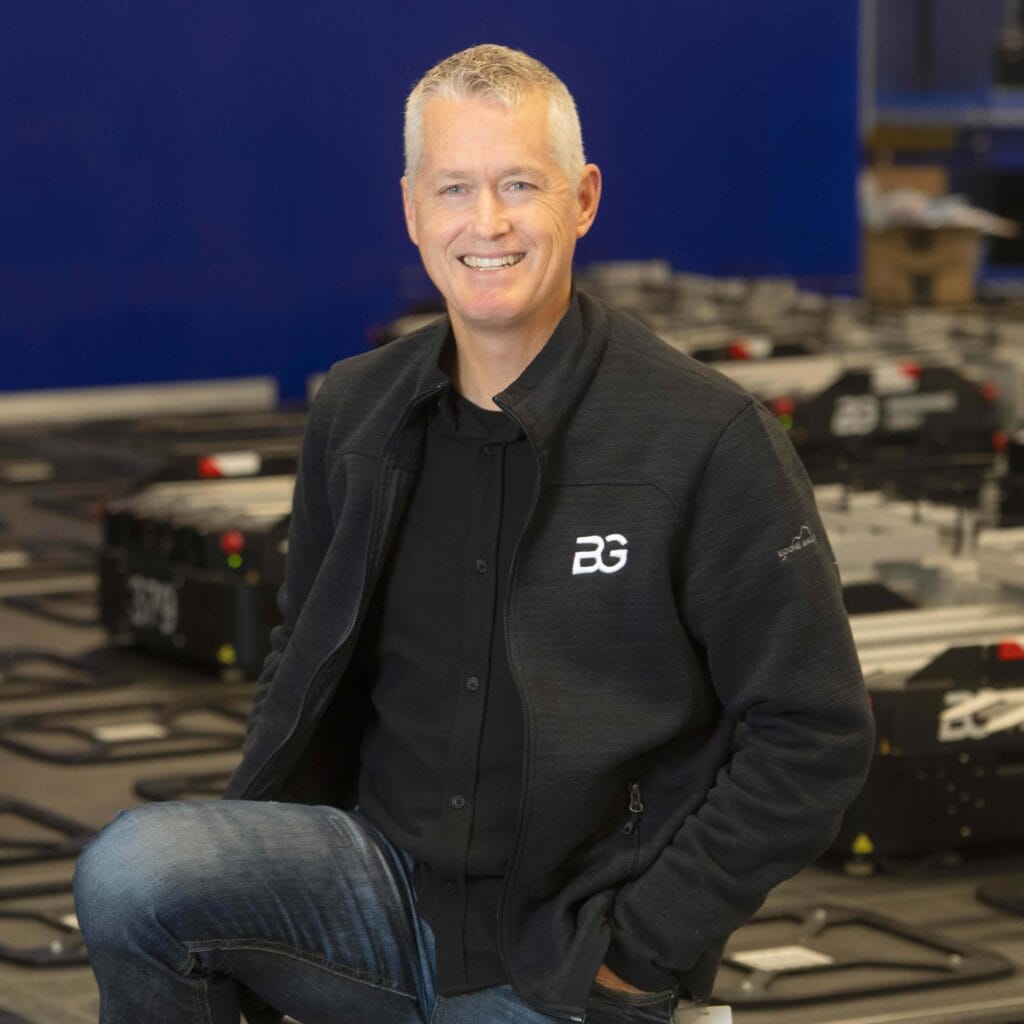 ABOUT BERKSHIRE GREY
RADICALLY ESSENTIAL. FUNDAMENTALLY FORWARD.
Berkshire Grey helps customers radically change the essential way they do business by delivering game-changing technology that combines AI and robotics to automate omni-channel fulfillment. Berkshire Grey solutions are a fundamental engine of change that transform pick, pack and sort operations to deliver competitive advantage for enterprises serving today's connected consumers. Berkshire Grey customers include Global 100 retailers and logistics service providers. More information is available at www.berkshiregrey.com.
---
Get Started with Berkshire Grey
Contact the BG Fulfillment Automation Sales Engineering Team to Learn How to:
Reduce operations expense by up to 70%.

Lessen your dependency on labor.

Bolster facility throughput by 25% to 50%

with automation.

Get a customized ROI analysis of your specific environment and business.