Solutions
Smart Store
Replenishment
Increase store replenishment speed, accuracy, and
throughput at lower costs with robotic automation
Replenish Just-In-Time, Reduce Inventory Overstocking, and Get Products in Stores Faster
Replenish Just-In-Time, Reduce Inventory Overstocking, and Get Products in Stores
Faster
Intelligent robotic picking and mobile solutions pick the broadest assortment of SKUs to create aisle-friendly store orders.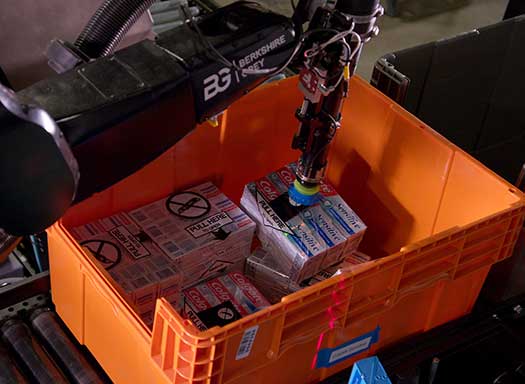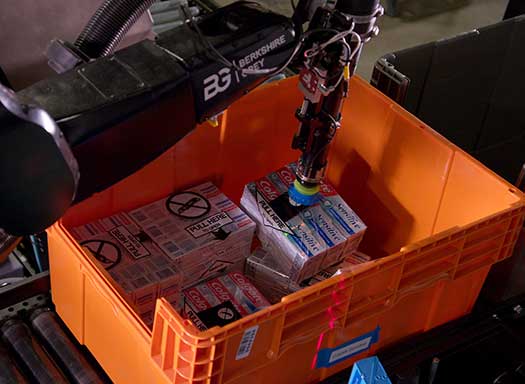 Improve Store Replenishment Throughput by Up to 50% and Solve Labor Availability Challenges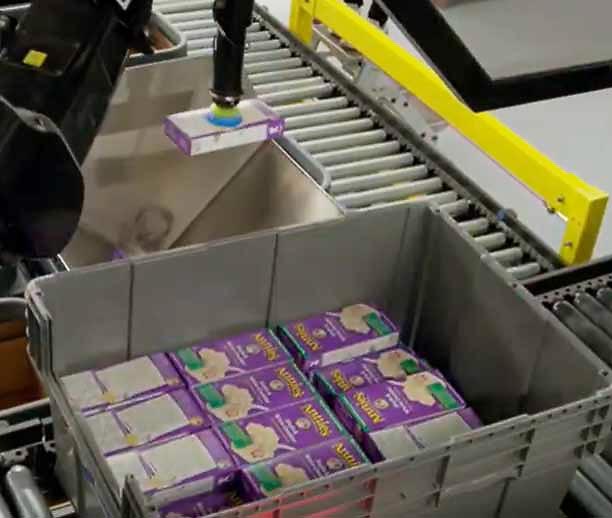 Replace Manual Picking and Decrease Logistics Complexity
Fulfill break pack store replenishment orders and store allocation order processing with automated picking and sorting of items, eaches, inner packs, and less-than-case quantities from single-SKU homogeneous totes into designated containers.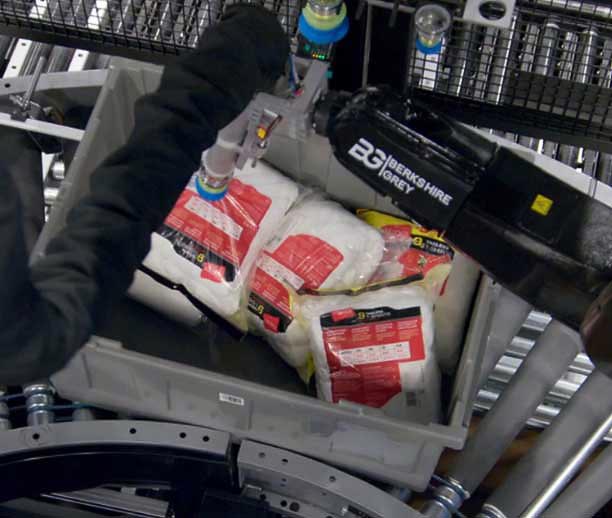 Transform Manual Sortation Processes with Automated Induction
Pick and induct individual items, totes, packages, and cases into a sorting system, using minimized manual labor and improving sorter utilization by up to 50%.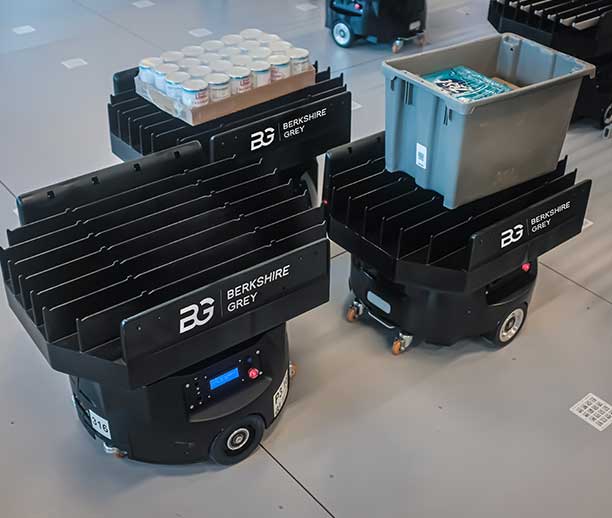 Sort and Transport Items, Cases, Totes and Orders
Sort items, cases, and orders using mobile robots in distribution centers to efficiently cross-dock products and load delivery trucks for optimal store shelf restocking.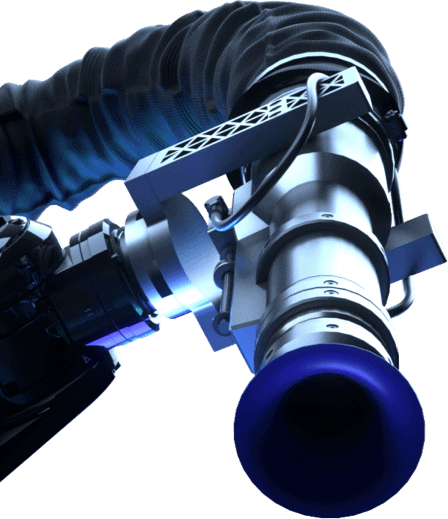 What Customers Say About Smart Store Replenishment
"When COVID hit, demands on our supply chain surged as eCommerce sales almost doubled. We worked with Berkshire Grey to extend the robotic systems operating hours. By doing this, we were able to avoid adding another shift."
Robotic Automation Solutions for Smart Store Replenishment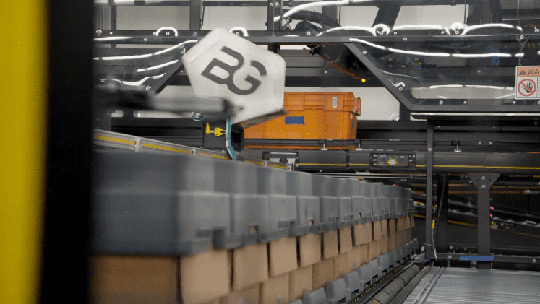 Automatically pick and sort items, eaches, inner packs, and less-than-case quantities from totes into designated containers for larger profile orders.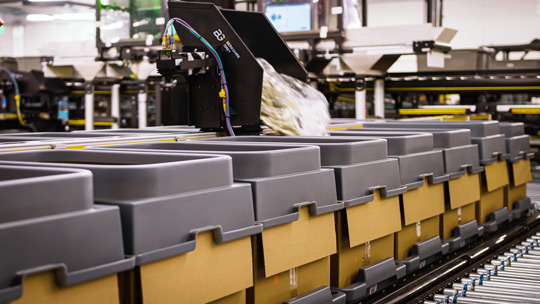 Operator inducted robotic sortation improves fulfillment throughput by up to 4X for store allocation, break pack replenishment, and split-case cross dock orders.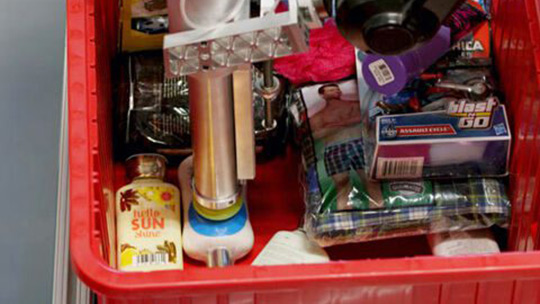 Automates unit sorter induction processes to lessen labor requirements and improve sorter utilization.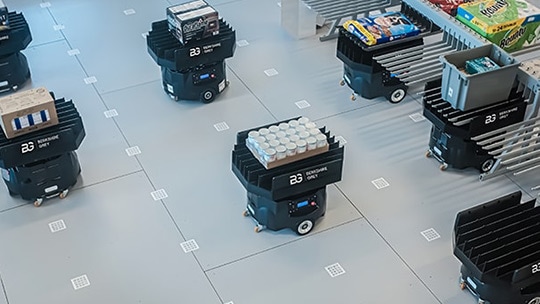 Enable dynamic any-to-any induct to discharge sortation with higher payloads and faster performance than other mobile systems.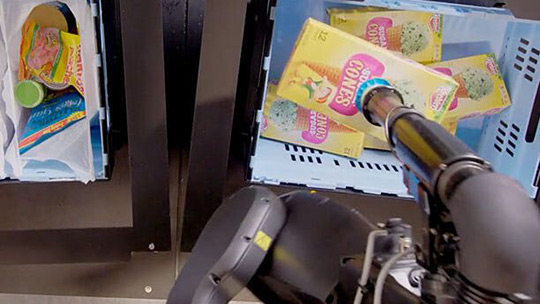 Automate the pick and place of individual items from homogeneous or divided totes into order destinations converting goods-to-person stations into goods-to-robot stations.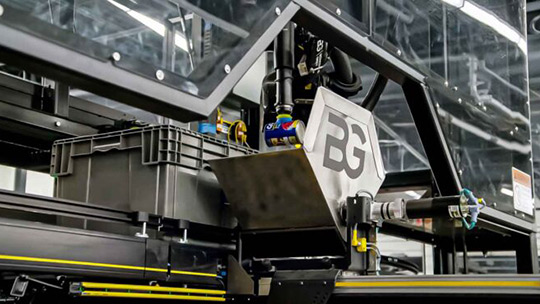 All Berkshire Grey solutions are modular, flexible and available via Robotics-as-a-Service (RaaS) implementation models, allowing customers to accelerate adoption of game-changing automation technology without upfront capital expenditures.  
Get Started
with Berkshire Grey
Contact the BG Fulfillment Automation Sales Engineering Team to Learn How to:
Reduce operations expense by up to 70%.
Lessen your dependency on labor.
Bolster facility throughput by up to 25% to 50% with automation.
Get a customized ROI analysis of your specific environment and business.