Mobile Robotics
Controlled Fleets of Mobile Robots
Sort Items and Orders
Mobile Robotics
Controlled Fleets of Mobile Robots Sort Items and Orders
Mobile Robotics
Controlled Fleets of Mobile Robots Sort Items and Orders
---
Mobile Robotics Transform
Distribution Operations
Mobile Robotic Systems
Berkshire Grey's, mobile robotic systems are transforming distribution operations. Our systems utilize mobile robots, powerful orchestration software, and supporting mobile infrastructure to provide a modular, distributed, transport system for sorting orders that is flexible, fast, and accurate. Berkshire Grey mobile robotic systems are completely resilient with no single points of failure and their inherent flexibility and scalability makes them particularly well suited for deployment within existing (brownfield) operations.
Mobile Robots
Berkshire Grey's FlexBotTM mobile robots are purpose built to operate in dynamically controlled fleets. The FlexBots are deployed as part of the mobile solution sets. They are not generic AMRs that only provide point-to-point transport. They are intended to move dynamically in ever changing pathways as part of a flexible sortation system for items, packages, and orders. FlexBots are fast and rugged vehicles that make our mobile robotic solutions highly configurable for arbitrary facility layouts and redundant against failures. They can parallelize delivery of items where needed and enable various ordering and scheduling capabilities that traditional conveyor-based systems cannot.
Coming Soon – Next Generation
Mobile Robotic Platform
The next generation of Berkshire Grey's mobile robotic systems achieve new levels of performance and expanded product compatibility. Solutions are significantly more flexible than traditional unit sorters and more rugged than other mobile sortation approaches. AI-enabled machine learning allows our mobile solutions to interpret and adapt to the variability of each customer's operations providing ongoing throughput optimization. New mobile solutions, as are all Berkshire Grey solutions, will be available via Robots-as-a-Service (RaaS) implementation models, which allow customers to lean forward with innovative technology that serves their customers and improves their businesses without upfront capital expenditures.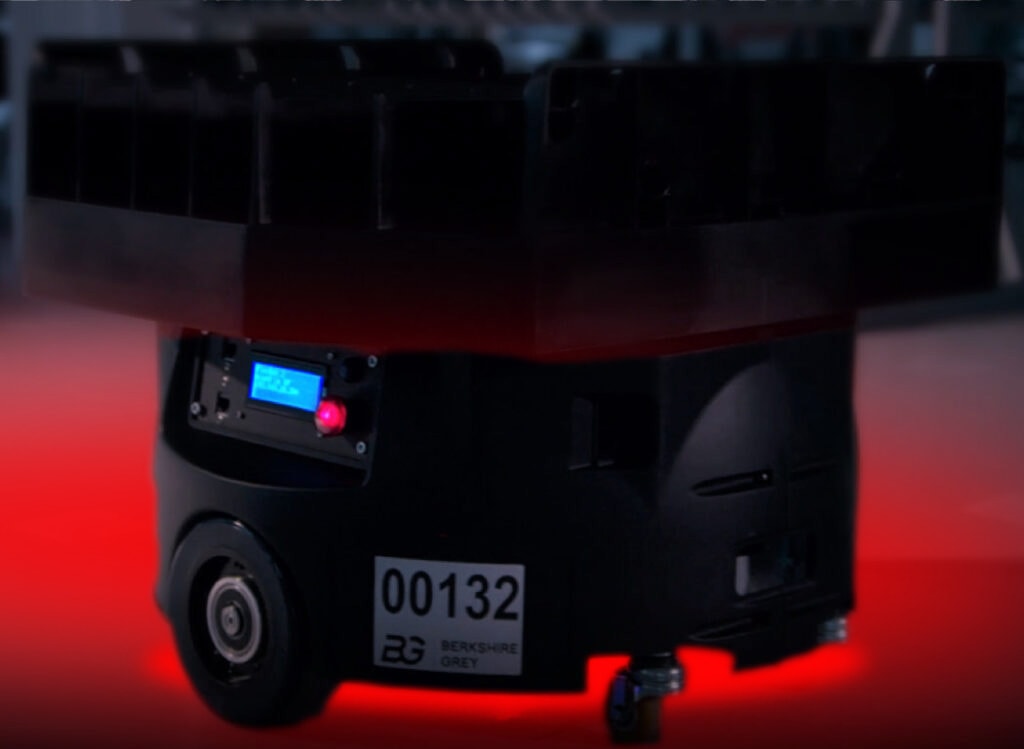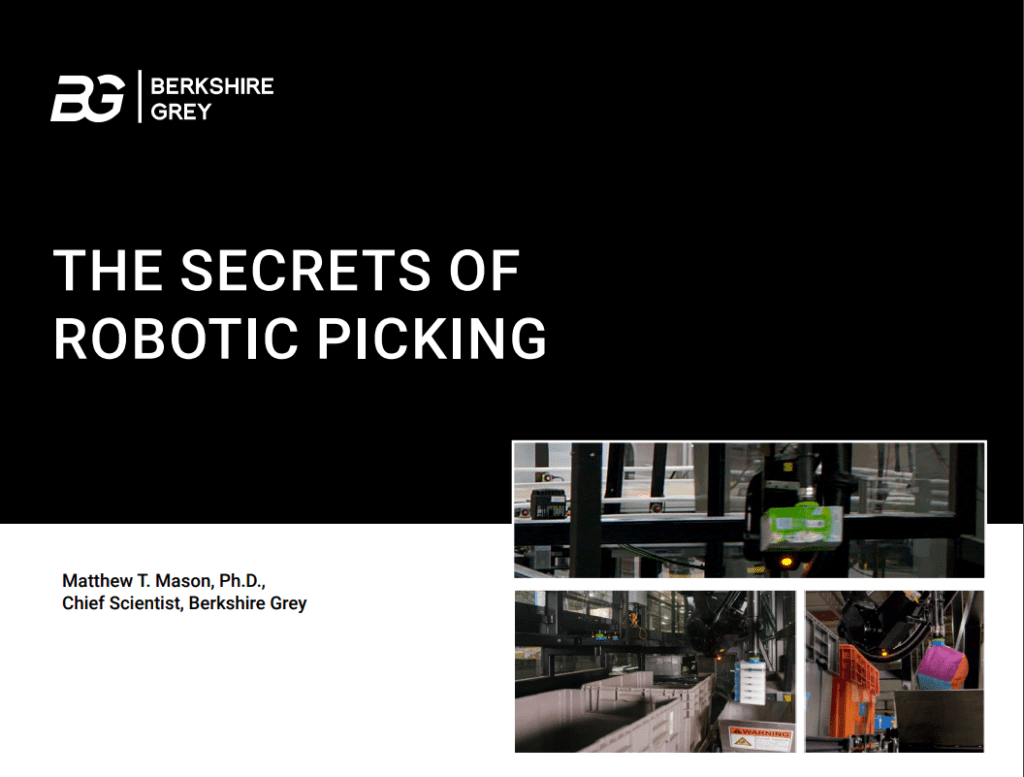 The Secrets of Robotic Picking
Learn why robotic automation systems aren't as simple as replacing a human with a robot.
---
Recognize the common misconceptions of robotic picking.

Compare the strengths — and weaknesses — of different robotic pickers.

Understand the role AI and machine learning play in robotic systems.
---
Get Started with Berkshire Grey
Contact the BG Fulfillment Automation Sales Engineering Team to Learn How to:
Reduce operations expense by up to 70%.

Lessen your dependency on labor.

Bolster facility throughput by 25% to 50%

with automation.

Get a customized ROI analysis of your specific environment and business.