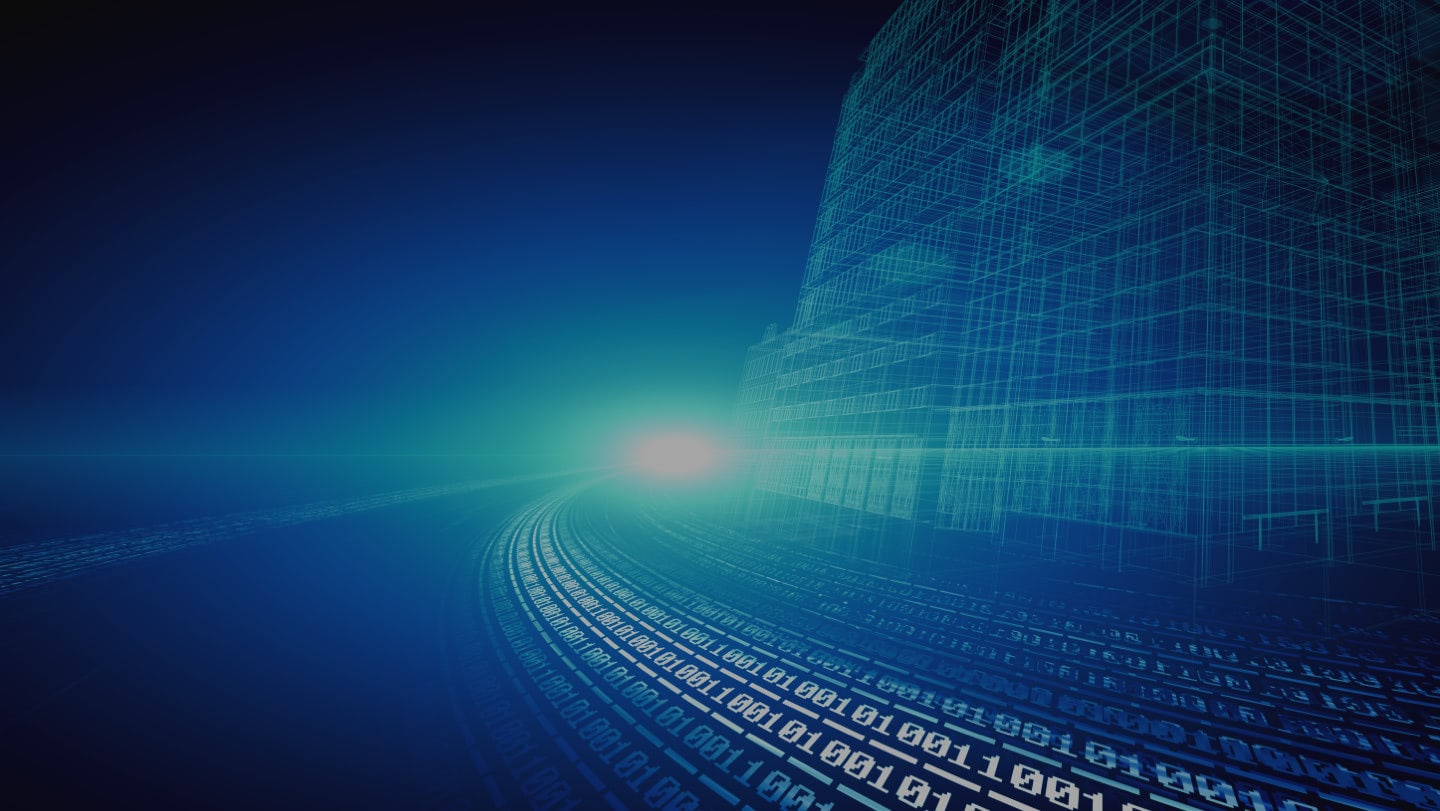 Berkshire Grey Blog
Beauty & the Peak: Consumer Buying Habits Drive Change
Peter Van Alstine, GM, Retail Business Unit
Flexible and agile omnichannel operations can help the $500 billion global beauty industry business be ready for peak and beyond.
As the retail world shuttered many locations in response to COVID-19 in 2020, the $500 billion global beauty industry market took a big hit. For example, market research firm NPD Group reported that U.S. prestige beauty sales in the second quarter of 2020 totaled $2.8 billion, a -36% decline compared to the same period of 2019.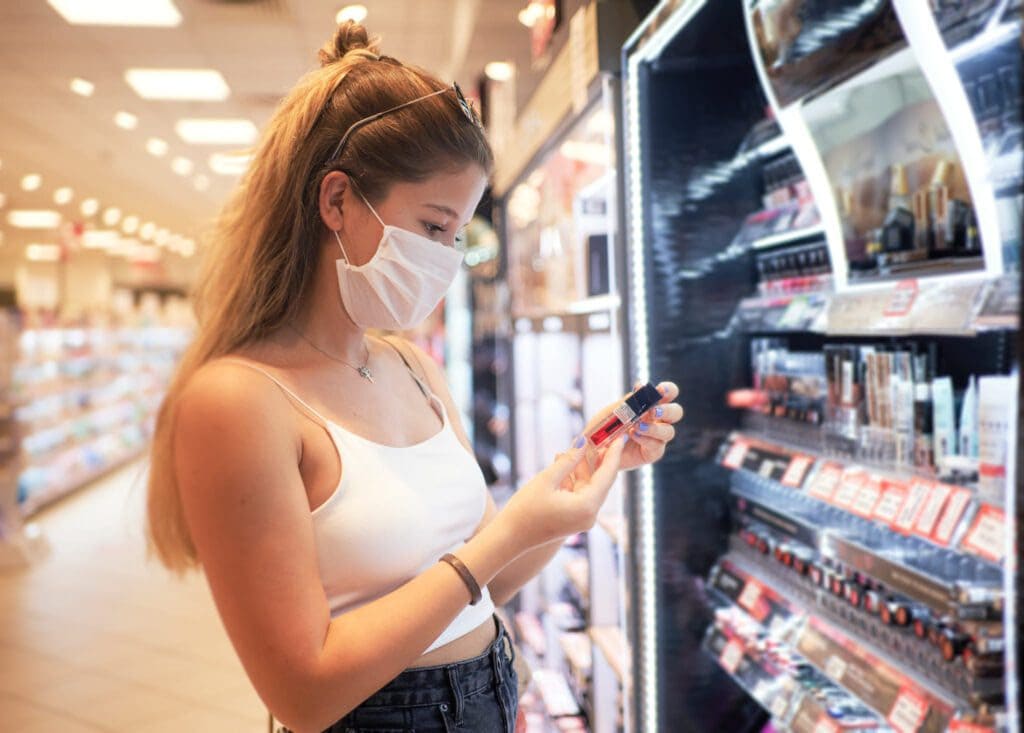 With in-store shopping accounting for up to 85% of beauty-product purchases prior to the COVID-19 crisis, sales suffered as stores closed temporarily. The closure of premium-beauty-product outlets alone shut down approximately 30% of the beauty market. Increased online sales — from companies that had the inventory in stock and shipping resources to scale in place— were not offsetting the decline in-store sales at the time, according to McKinsey & Company.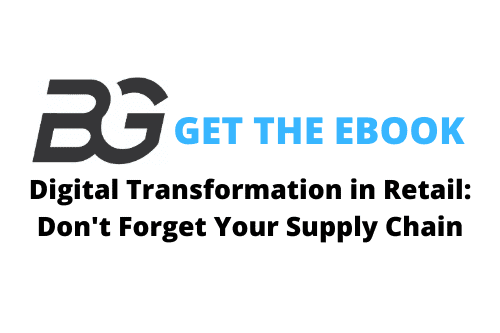 As a result, McKinsey estimated that global beauty-industry revenues could fall by 20% to 30% in 2020. The firm further reported that U.S. beauty-industry revenue could fall as much as 35% if there were to be a COVID-19 recurrence later in 2020 — and suggested it could be Q1 2022 before revenue returned to the pre-crisis level. However, as consumers continue to embrace digital shopping and holiday sales ramp up, the industry is poised for a peak season that will stress operations across the industry.
Peak 2020: Acceleration in a Time of Uncertainty
As we head into peak 2020 — that time of year when brands and retailers make a disproportionate amount of their sales and revenue — things have started to improve, although there are still challenges and much uncertainty for all retailers.
Anticipating in-store activity this season to be less than years prior, many retailers are already well into their peak seasons, some with a relatively new eCommerce model that was likely pushed to production earlier than planned due to the pandemic. Let's look at what is happening in 2020 and what we might learn from it for next year.
1. The Beauty Industry Itself Is Historically Resilient.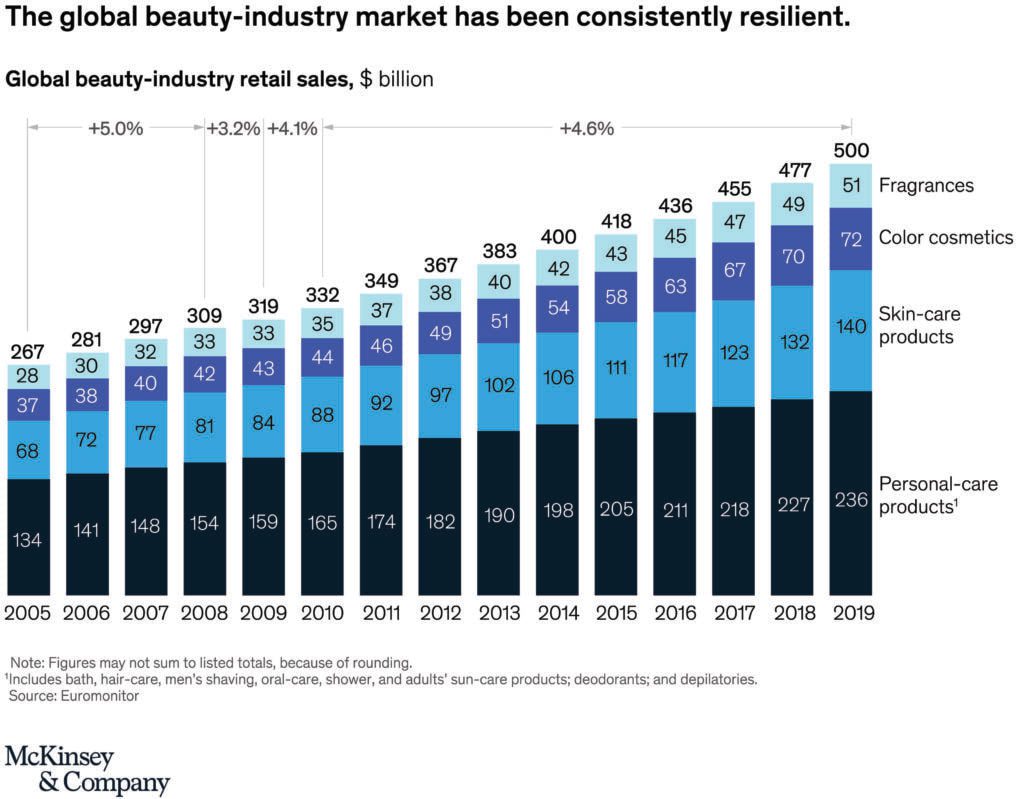 Source: "How COVID-19 is changing the world of beauty," McKinsey & Company, May 5, 2020.
2. Omnichannel Strategies Helped — a Lot.
Some rebound is happening as stores begin to reopen, albeit operating with new safety restrictions on capacity and social distancing. As consumers moved to online ordering, product vendors and eCommerce sites got increasingly creative in recreating online the "high-touch" sales approaches of in-store shopping, such as virtual makeovers and "try-on" technology, including Warby Parker's "Home Try-On" option. Retailers with omnichannel strategies that were able to "digitally pivot" — such as popular retail mart Ulta Beauty — are reaping rewards now.
In Ulta's case, this involved quickly extending its "Buy Online/Pickup in Stores" (BOPIS) option to accommodate curbside delivery as part of its safe store-reopening strategy. While Ulta's net sales decreased by 32.7% due to the virus in the first quarter, the company pleased Wall Street with its fiscal-year-end earnings, which reflected tripled online sales year-over-year and success in eCommerce. An analyst cited the company's "digital ecosystem as fueling higher-than-average spend per customer," according to CNBC.
3. The Covid-19 Pandemic Imposed a Forced Evolution to Ecommerce.
With stores temporarily shuttered, retailers without robust eCommerce strategies were left scrambling while others with more-established strategies (and better agility) picked up the slack.
Peak 2020 will likely further test eCommerce, including fulfilling for higher volumes of direct-to-consumer orders and for relatively newer options like BOPIS and curbside delivery — the latter of which became very popular during lockdown. A gift-for-you and a gift-for-me orders — common during the gift-giving season — may raise the increased sale per order, but complicate fulfillment. Higher seasonal shipping costs and surcharges will eat into already challenged gross profits, getting retailers thinking about how to further reduce shipping costs overall. And all retailers are worried about shipping delays, even though 51% of U.S. consumers say they will be starting their holiday shopping earlier this year, according to a survey by Voxware.
4. During the Pandemic, Consumer Patterns Changed Quickly.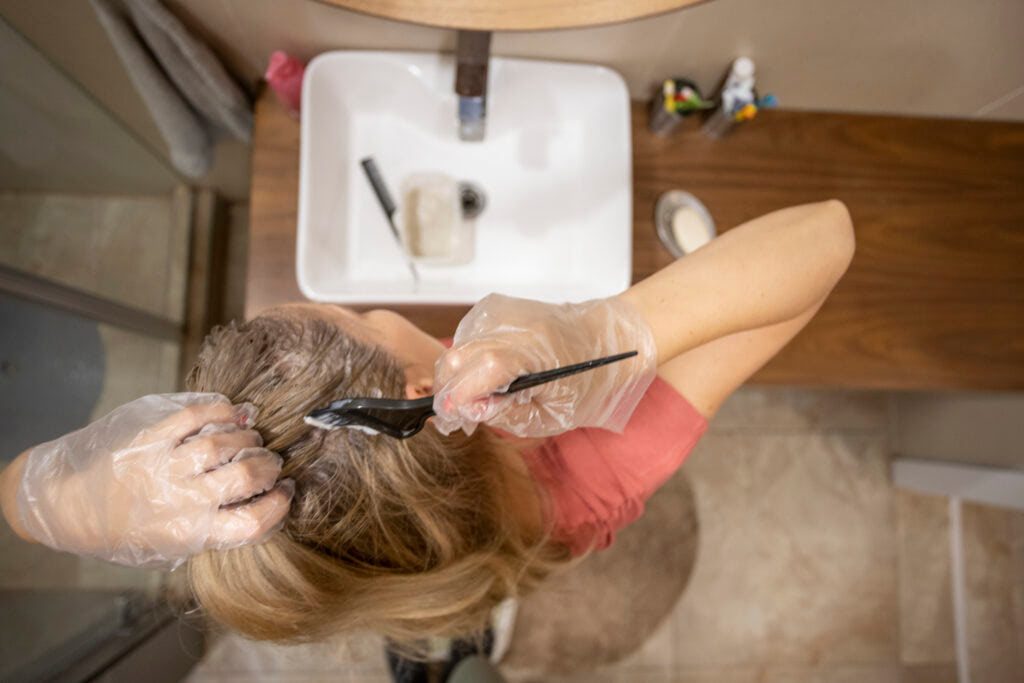 Stay-at-home orders shifted priorities for beauty product buyers. Demand for certain more niche-y beauty items grew (self-care items like home hair coloring and do-it-yourself manicure kits) while historically reliable popular items slid (such as lipstick, as mask-wearing took hold). Meanwhile, sales of brow, lash, and other eye-category products increased. Changes in the numbers and types of SKUs may have put more stress on fulfillment processes, as did new operating rules within distribution centers (DCs) for social distancing.
Still, some things didn't change in 2020. Pandemic or no, beauty products consumers still expected their items now (two days vs. two weeks), with switching far too easy for online consumers (Amazon ready and waiting). Fulfillment systems were doing more heavy lifting, with direct-to-consumer individual orders replacing or augmenting retail store replenishment. With their high dependency on human labor, many fulfillment systems likely weren't easily reconfigurable or scalable.
Peak 2021: The Time Is Now
One thing's for sure: It's not too early to start planning now for peak 2021. The secret sauce for 2021 is looking like optimized omnichannel strategies. Changes and investments that make omnichannel fulfillment more flexible, responsive, and cost-effective tomorrow must start today.
If you've got an omnichannel strategy, it's probably a good time to reevaluate and assess your fulfillment operations and automate for future-readiness, with flexibility and scalability the goal.
Robotics can help you recover and retool. Most importantly, robotic systems scale quickly to meet changes in demand without the traditional hiring challenges. Advanced, AI-driven robotic systems can alleviate the ongoing staffing issues for DCs, which intensified as labor ranks were hit with COVID-19. Unlike people, robots don't get sick or quit precipitously to work at the new DC down the street, nor do they require space for social distancing. Advanced, AI-driven robotic systems can preclude the need for adding a second or third shift and allow you to do so immediately. (Berkshire Grey robotic systems have done this while creating newer, more meaningful job opportunities for current DC staff.)
For beauty product brands and retailers in retrenchment mode, advanced robotics can help with cost savings and rightsizing of operations. For companies with future-forward fulfillment strategies — like Ulta's fast-fulfillment centers for its eCommerce operations — AI-driven robotic fulfillment systems are both efficient with space and flexible in configuration, plus autonomous mobile robots (AMRs) can augment hard-to-find labor resources.
The big question: How much will COVID-driven eCommerce adoption levels "stick" for beauty products, particularly as the online experience approaches the in-store experience for consumers?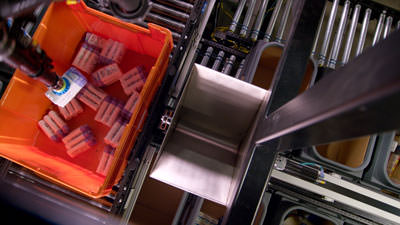 In creating fulfillment systems that can handle peak in the near and long term, take time to carefully define the problem today and the outlook for tomorrow. And resist the temptation to just throw robots at problem spots — which almost never solves what is a systemic process problem. Berkshire Grey uses a holistic approach to robotic automation, working with global brands and retailers to improve distribution and fulfillment operations that handle millions of individual items — including health and beauty products.
Then, look carefully at the value of a holistic approach to developing and integrating all the essential components for an effective robotic fulfillment system: from modular and scalable AI software technologies for computer vision to path planning, machine learning, motion planning, grasping, and sensing. Thread these technologies together with industrial robotics, engineered infrastructure, and robotic mobility to automate entire fulfillment and production processes.
Any (and every) robotic investment that you make now should position you for peak 2021 and beyond.
Robotic Automation to Radically Change the Essential Way You Do Business
Get Started
with Berkshire Grey
Contact the BG Fulfillment Automation Sales Engineering Team to Learn How to:
Reduce operations expense by up to 70%.
Lessen your dependency on labor.
Bolster facility throughput by up to 25% to 50% with automation.
Get a customized ROI analysis of your specific environment and business.
Call +1 (833) 848-9900
or connect using our form.