Artificial Intelligence and Robotics: The Path Towards Automation
In this digital era, automation is a top priority for countless industries across the globe. Within the past decade, artificial intelligence (AI) and robotics technology have gone from prohibitively expensive and limited in application to essential components of the modern supply chain.
The term 'robotics' may conjure up images of hard-at-work robots performing specific or a wide range of tasks. However, the term describes any hardware- or software-based automation that can perform a task. These complex robotic systems can perform tasks more efficiently than their human counterparts, increasing human worker safety and your company's profitability.
How Do AI and Robotics Help Fulfillment Operations?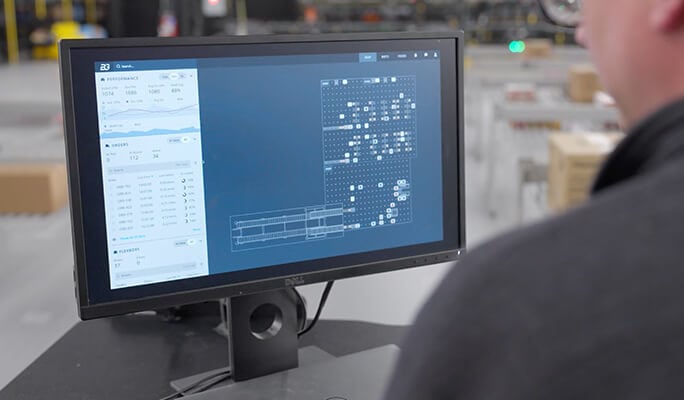 Forward-thinking enterprises understand that using opportunities to automate an aspect or portion of the retail supply chain is essential for long-term success. Especially as digital transformation initiatives are taking hold in virtually every industry, robotic artificial intelligence is the next step toward staying relevant and ahead of competitors.
On top of rising consumer demand, labor scarcity is also skyrocketing. Moreover, virtually no industry was left unscathed by the impacts of the pandemic, with labor and management availability becoming more complex than ever.
The pressure to deliver goods at a more profitable, more rapid rate is felt by almost every company. This is why robotic automation systems leveraging artificial intelligence are poised to help fulfillment operations improve processes, especially in environments where many tasks are still performed manually by humans.
AI and robotics work hand in hand to help fulfillment operations stay accurate, smart, and profitable. 3PL, grocery, retail, and eCommerce — among other industries — seek to automate as many of their processes as possible to improve speed and throughput while simultaneously insulating themselves from future labor disruptions.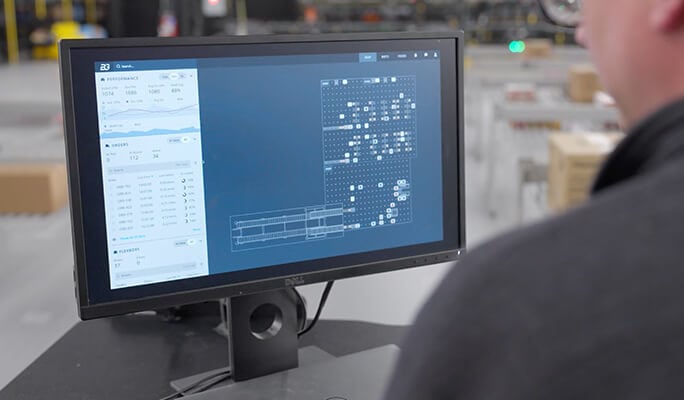 The Berkshire Grey Solution
Amid mass consumer demand, labor scarcity, and the lingering impact of the pandemic, robotic warehouse automation companies like Berkshire Grey offer AI and robotics systems that continuously improve the performance of warehouses and fulfillment operations.
Faster results are necessary across the supply chain, from material handling all the way to truckloads and unloads. Throughput is improved through Berkshire Grey's AI strategies. For example, truck unload time is reduced by up to 90%.
As a leader in AI-powered robotic solutions, Berkshire Grey offers solutions to increase throughput by up to 3x the traditional capacity – all with a small footprint that can easily integrate with existing supply chain operations.
Customers that employ Berkshire Grey solutions see significant improvements in their supply chain performance while maximizing the ROI of their robotic solutions.
AI and Robotics – and Berkshire Grey
Rapid, efficient assembly
AI and robotics prove to be an invaluable combination of tools, especially when it comes to robotic assembly applications. Artificial Intelligence can allow robots to independently problem solve, leading to real-time course correction, improved pathing, and more.
From robotic sortation to accurate packaging, AI is utilized to provide a more efficient alternative. One of the many benefits of using Berkshire Grey's AI-enabled robotic solutions is the quicker, lower-cost packaging through automation.
Improved reverse logistics
Processing returns is one of the most time-consuming aspects of any supply chain. In the past, sorting these returns was a challenge for robots due to the large variety of SKUs and package types. Modern AI-powered robotics solutions through Berkshire Grey allow for complex reverse logistics functions to be automated by robots that learn and adapt as they work.
Why Businesses Love Berkshire Grey
Solutions for any challenge
Berkshire Grey has reliable automation solutions for every step of the supply chain and eCommerce order fulfillment process. From material handling and picking and packing to sorting and moving, Berkshire Grey's team of experts can help an enterprise find the best-suited and tailored solution to address any supply chain issue.
Not only does Berkshire Grey offer cutting-edge technology, but the AI-powered robotic solutions leader also makes this tech accessible. Typically cost-prohibitive if built independently, Berkshire Grey can provide a state-of-the-art, AI-powered automation solution that best fits your company's environment and dynamics through a Robotics as a Services (RaaS) pricing model.
With decades of documented proof, Berkshire Grey is proud to deliver real-world performance with powerful automation solutions through AI and robotics.
Get Started
with Berkshire Grey
Contact the BG Fulfillment Automation Sales Engineering Team to Learn How to:
Reduce operations expense by up to 70%.
Lessen your dependency on labor.
Bolster facility throughput by up to 25% to 50% with automation.
Get a customized ROI analysis of your specific environment and business.