Understanding Robotic Artificial Intelligence
What is robotic artificial intelligence? In the industrial world, AI-enabled robotic solutions can automate supply chain processes, enabling retailers to increase capacity, become more competitive, and meet the escalating consumer demand.
In fact, with the growing labor shortages, intelligent enterprises understand that the need to automate is necessary and inevitable. Automation and artificial intelligence incorporated into fulfillment operations were always the next steps in digitization for industries.
As businesses continue to see eCommerce orders rise globally, the need for robotic artificial intelligence integrated into operations with the right solutions is at an all-time high.
Why Robotic Artificial Intelligence is Necessary for Businesses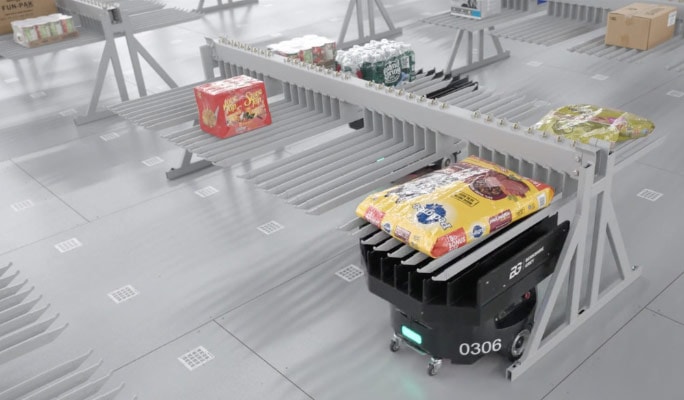 While AI has yet to reach its full potential, as it advances, robotics will progress alongside it. It's why robotic artificial intelligence is so integral for businesses to incorporate into their infrastructure. Robotics give enterprises the chance to stay ahead of their competitors, becoming smarter, more accurate, and, as a result, more profitable.
Consumer demand continues to skyrocket, with expectations for faster deliveries consistent and routine. Companies within the grocery, 3PL, retail, and Commerce industries seek to better automate store replenishment, online order fulfillment, and other operational aspects that can improve speed and throughput.
Labor scarcity is rampant across most industries. Unfortunately, processes in warehouses, distribution centers, and other industrial environments are largely still manual.
Add with that the fact that the pandemic made management and labor availability that much more complex, and companies see more pressure than ever to deliver goods at a rapid, profitable rate. Robotic artificial intelligence is necessary for businesses that wish to continue thriving as demand and pressure continue to rise.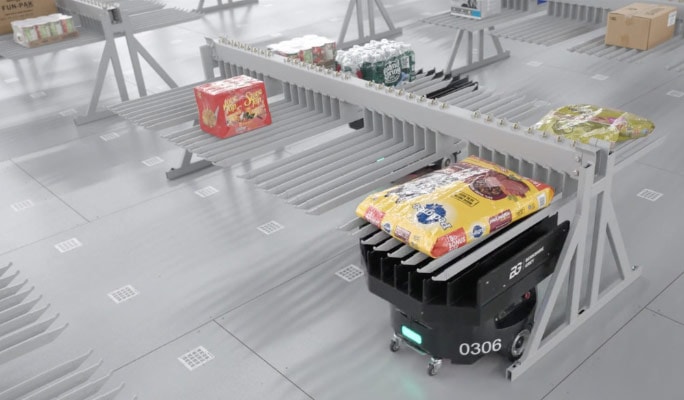 The Berkshire Grey Solution
As the leader in intelligent, AI-enabled enterprise robotics, Berkshire Grey stands out as the solution for any enterprise. With tailored strategies for each company, you can reimagine fulfillment opportunities across warehouses, distribution centers, and other industrial environments. Warehouse automation companies like Berkshire Grey are the solution to inefficient operations and poorly strategized warehouse logistics.
Berkshire Grey's robotic artificial intelligence solutions offer companies a higher throughput – up to 3x an increase in overall capacity. At the same time, the solutions achieve improvement with an up to 35% smaller footprint.
Clients can see faster results across the supply chain, including up to a 90% reduction in truck unload time.
With a reduction of up to 70% in overhead costs, companies see an increase in their maximum ROI. Investment in Berkshire Grey's accessible AI and robotics allows an enterprise to consistently improve its profit margin.
Benefits of Robotic Artificial Intelligence
When it comes to robotic assembly applications, artificial intelligence proves to be an invaluable tool. Combined with advanced vision systems, AI allows for a robot to further reach a more advanced level of machine learning. Whether helping in real-time course correction, complex manufacturing variables, or even helping a robot learn pathing, artificial intelligence can be used across a massive swath of the retail supply chain.
Forms of AI are used for robotic sortation and packaging, utilized mostly for providing more accurate, quicker, and lower-cost packaging. Through machine learning, AI saves and 'remembers' various motions that a robotic system makes, while also constantly refining them. Installing and moving the system is then a much easier project for the next operational task. More accurate packaging also leads to an ultimate reduction in production costs – another win.
Even on the customer service side, robots are used in a capacity in hotels, retail stores, and other businesses around the world. This robotic artificial intelligence leverages natural language processing abilities that allow it to interact with customers in a way that sounds more human. The more the AI interacts with humans, the more they learn and the easier they can sound human.
Berkshire Grey's adaptable, scalable, and reliable AI can automate tasks that have otherwise never been performed by machines in a commercial environment. The AI-enabled robotic solution leaders set the standard for machine learning, computer vision, and more.
Reduce operational expenses
Clients of Berkshire Grey see a reduction in operations expenses by up to 70% after incorporating appropriate automation strategies and solutions.
For break pack and eCommerce operations, Berkshire Grey clients can improve throughput by reducing pick costs by up to 70%.
Improve facility throughput
While reducing your expenses, you can simultaneously bolster your facility throughput. Berkshire Grey's solutions increase throughput by anywhere from 25% to 50% with automation and robotic artificial intelligence.
Fulfill and deliver orders faster than ever before by being able to process millions of SKUs accurately and efficiently, thanks to automation.
When a company can deliver mission-critical, noteworthy performance to its consumers, it can see a rapid return on investment. The ROIs speak for themselves.
Your specific environment and business are different from any other and will have an expected different ROI than any other company. Berkshire Grey provides a customized ROI analysis to plan the appropriate automated fulfillment strategies for your enterprise.
Get Started
with Berkshire Grey
Contact the BG Fulfillment Automation Sales Engineering Team to Learn How to:
Reduce operations expense by up to 70%.
Lessen your dependency on labor.
Bolster facility throughput by up to 25% to 50% with automation.
Get a customized ROI analysis of your specific environment and business.