eCommerce Fulfillment Automation
Increase throughput, improve customer service, and optimize labor with robotic automation
eCommerce Fulfillment Automation
Increase throughput, improve customer service,
and optimize labor with robotic automation
eCommerce Fulfillment Automation
Increase throughput, improve customer service,
and optimize labor with robotic automation
---
Pick, Pack, and Ship eCommerce Orders
and Robotically Handle 3X the SKUs of Other Solutions
Fast and accurate for eCommerce orders accelerates order processing, increases throughput, and overcomes labor scarcity challenges.
Solve

Availability

Challenges – Pick, pack, and sort any volume of eCommerce orders with minimal worker intervention.
Improve Customer Wait Times — Sort and transport customer orders with mobile robots for just-in-time delivery and pickup.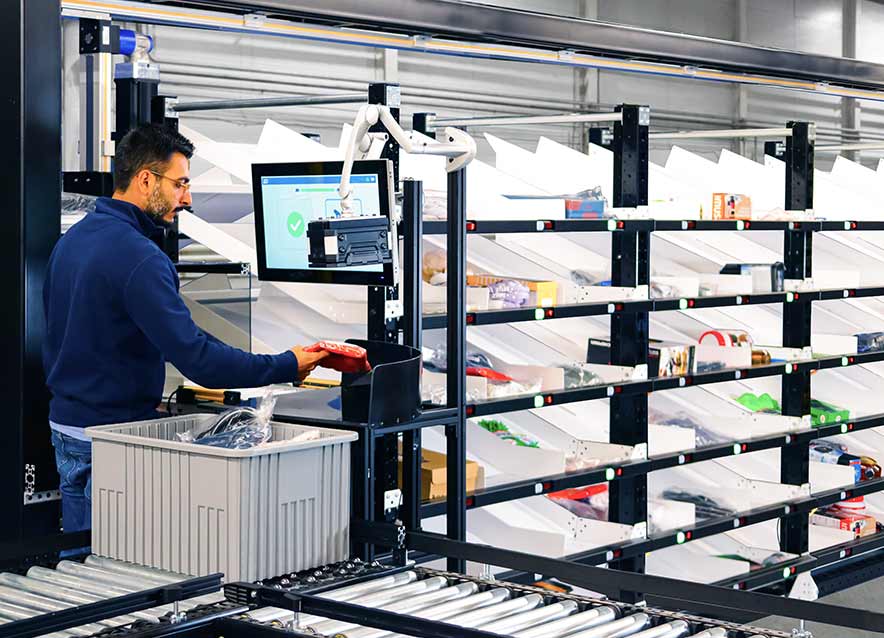 Solve Labor Availability Challenges
for eCommerce Fulfillment Operations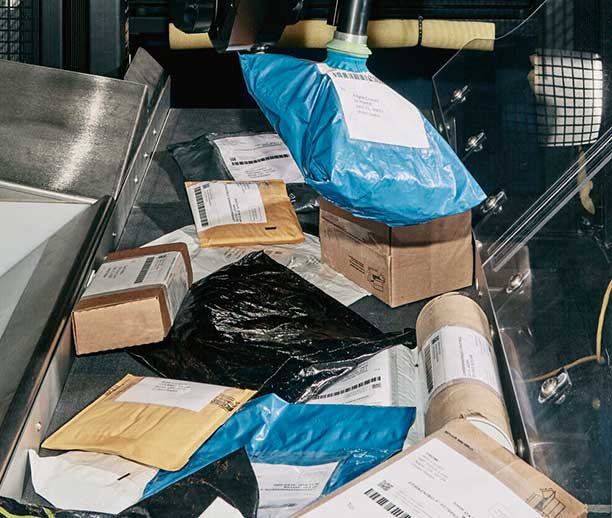 Reduce Shipping Costs by Up to 20%
Intelligently automate the singulation,
identification, and sortation of individual products and small parcels.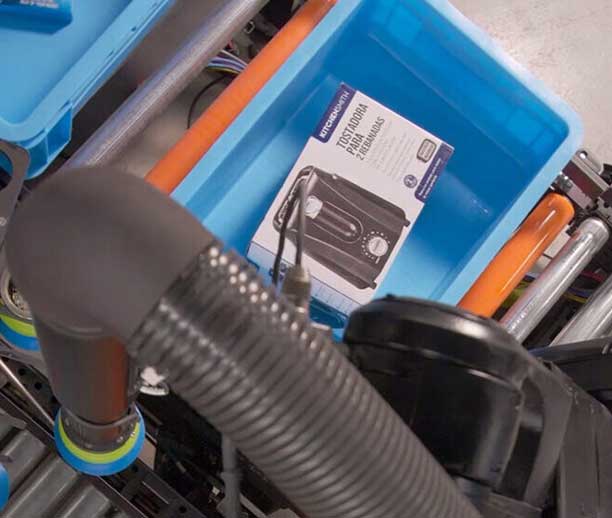 Pick and Pack Orders for Direct-to-Consumer Delivery and In-store Pickup
Automate picking individual items and packing them directly into shipping packages, providing agility, labor reduction, and high-precision SKU handling for order fulfillment.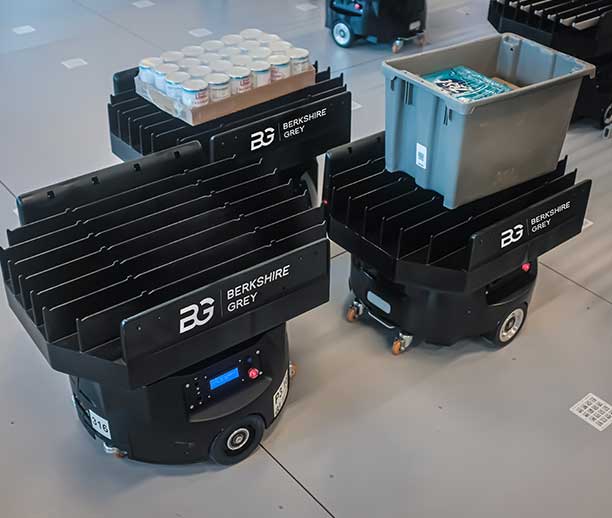 Sort and Transport Orders with Mobile Robots
Autonomously sort orders to match delivery van loading for optimal delivery routes and transport orders using mobile robots for customer pick up locations at back-, front-, and side-of store areas.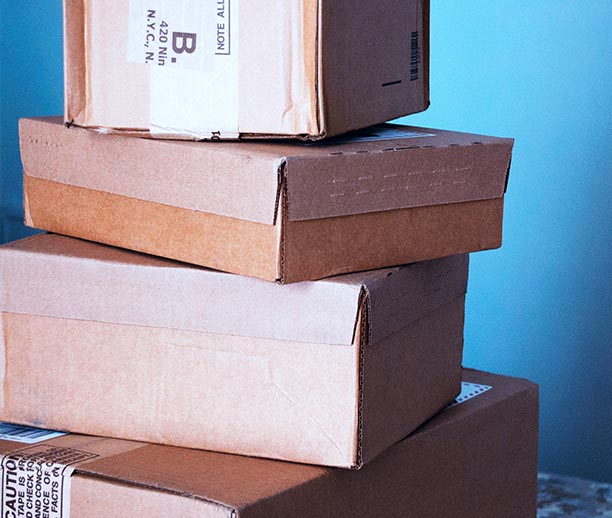 Speed up the Resale of Previously Returned Goods
Accelerate the resale of returned goods by reducing the processing time up to 25%
Learn More

>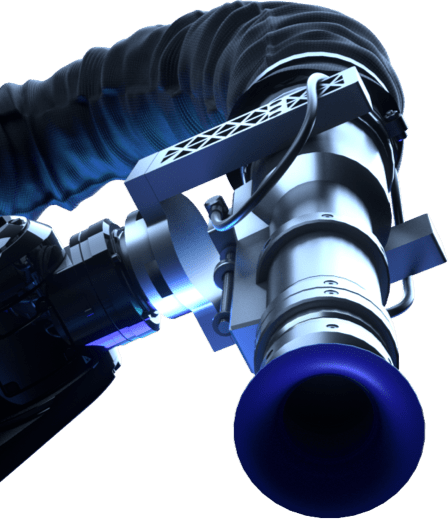 What Customers Say About Berkshire Grey eCommerce Fulfillment
"Berkshire Grey grips 3X more SKUs than any other robotics vendor. Other vendors have claimed they can grip 50% of the SKUs required in processing our orders, but typically can't deliver in a production environment."
— Global 3PL
Robotic Automation Solutions for eCommerce Fulfillment
Robotic Put Walls (BG RPW)
Automated Put Walls sort orders up to 3X faster than manual approaches, improve picking throughput by up to 33%, and handle nearly 100% of typical SKU assortments, order profiles, and packages autonomously.
Robotic Pick and Pack (BG RPP)
Increase SKU coverage with reduced labor costs, and improve productivity, accuracy, and throughput while eliminating processing "touches" by robotically picking and packing items directly to customer packages.
Robotic Shuttle Product Sortation (BG RSPS)
Operator inducted robotic sortation improves fulfillment throughput by up to 4X for store allocation, break pack replenishment, and split-case cross dock orders.
Robotic Product Sortation (BG RPS)
Automatically pick and sort items, eaches, inner packs, and less-than-case quantities from totes into designated containers for larger profile orders.
eCommerce Fulfillment Resources
---
Get Started with Berkshire Grey
Contact the BG Fulfillment Automation Sales Engineering Team to Learn How to:
Reduce operations expense by up to 70%.

Lessen your dependency on labor.

Bolster facility throughput by 25% to 50%

with automation.

Get a customized ROI analysis of your specific environment and business.