What are Fulfillment Operations?
Every day, more consumers turn to online shopping for their day-to-day needs, making effective fulfillment operations paramount to a company's success. Injecting automation into fulfillment processes is becoming more crucial, as it provides solutions to challenges across every step of the supply chain.
In distribution warehouses, micro fulfillment centers, and other supply chain settings, an effective order fulfillment system is essential to success. Customers today have extremely high expectations about their shopping experiences, and demand grows alongside those expectations. Meanwhile, shipping costs and challenges continue to rise, emphasizing the need for effective and efficient fulfillment operations.
Automating fulfillment operations serves as a key component of addressing these supply chain challenges while increasing profitability.
Put simply, fulfillment operations describe every step from the moment a customer places an order to last-mile delivery and potential returns processing. There are three basic elements that encompass the fulfillment operations process:
Understanding Automation's Role in Fulfillment Operations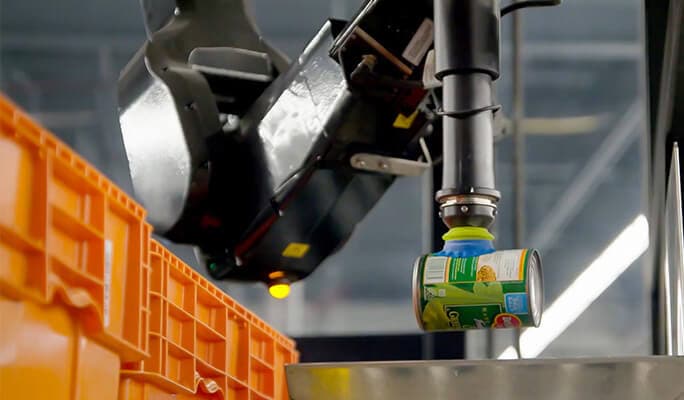 Like many other elements are critical to your business, so too are your warehouse fulfillment operations.
An effective order fulfillment system means businesses can efficiently process orders and ship products to customers. This simultaneously creates loyal customers while also increasing profitability by minimizing the time and labor required to fulfill orders. Automation plays a key role in this by speeding up essential tasks such as order picking and packing. Rather than having humans walking warehouse aisles to manually retrieve orders, robotic automation systems can complete this work more quickly and accurately, lowering costs while increasing throughput. Thankfully, automation systems are more accessible than ever.
The key to boosting your fulfillment operations to support business growth and profitability targets is in automation.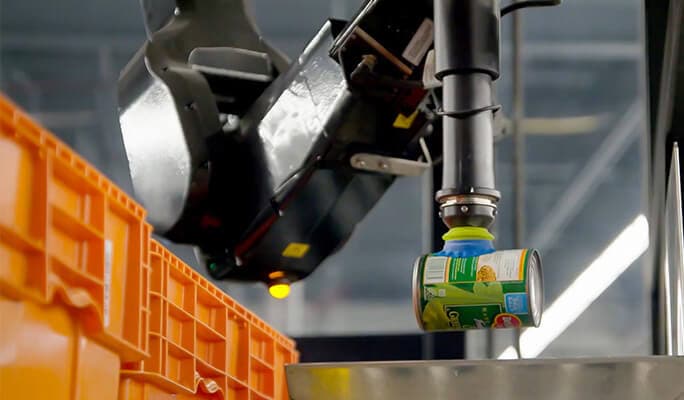 The Berkshire Grey Solution
Berkshire Grey offers a suite of automation solutions that support fulfillment operations.
Convert current operations
Berkshire Grey's Robotic Pick Cells (BG RPC) solution help optimize labor and improve accuracy by converting certain goods-to-person operations into goods-to-robot operations. Best of all, BG RPC is capable of directly interfacing with any pre-existing conveyor-based, micro fulfillment, and ASRS solutions your infrastructure already contains.
Upgrade your fulfillment operations process with Berkshire Grey's Mobile Robotic Sortation (BG MRS) systems. BG MRS systems use orchestrated fleets of mobile robots to discharge sortation by enabling dynamic any-to-any induct. Ultimately, automation systems such as BG MRS lead to lower labor requirements while still delivering faster fulfillment.
Transform pick and pack processes
Berkshire Grey's Pick & Pack (BG RPP) system offers a way to enhance a fundamental part of the fulfillment process. BG RPP stations decouple picking from ASRS and micro fulfillment solutions to pick and pack items directly into shipping packages, allowing for optimal package sizes, lowering shipping costs, and reducing process touches.
Advantages of Berkshire Grey's Fulfillment Operations Solutions
Companies can improve customer experience, reduce costs, and boost margins with Berkshire Grey's AI-enabled fulfillment operations solutions. There are several benefits to partnering with Berkshire Grey and upgrading your order fulfillment strategies.
The cost of labor isn't getting any lower – in fact, labor costs have consistently risen compared to past decades. And with the current labor shortage, it's no surprise that labor scarcity challenges are impacting virtually every industry. Automating fulfillment operations can help you lower your labor costs by utilizing robotic systems that seamlessly integrate into your current infrastructure. AI-enabled robotic systems save on labor, money, and even improve overall operational outcomes.
Berkshire Grey's robotic solutions can handle any volume of orders and still increase throughput up to 25% to 50%. That means you can consistently scale your order throughput through robotic automation solutions that are optimized and customized for your company's unique pick, pack, sort, and other retail logistics processes.
Converting certain manual stations into automated ones can eliminate inefficiencies across the supply chain. Automation makes it easier to process and place picked items directly into appropriate shipping packages for order fulfillment.
Why Businesses Choose Berkshire Grey
A team of supply chain experts
Berkshire Grey's team of supply chain, robotics, and artificial intelligence experts will work with your business every step of the way to find and implement an automation system that works for you. With Berkshire Grey's suit of solutions, you're also securing support from a team that already manages supply chains across a swath of industries, including eCommerce, retail, grocery, convenience, and 3PL.
Gain access to a comprehensive solution portfolio that's robust, adaptable, and modular, so that you can integrate automation software where necessary across your operation's supply chain. Leverage these scalable solutions to automate time-consuming, costly, repetitive, and even dangerous fulfillment tasks, thereby reducing costs, improving labor utilization, and more.
Real-world, proven performance
A major pain point for many looking to automate their fulfillment operations is that many automation solutions appear great during product demos but fail to live up to expectations in real-world scenarios. Berkshire Grey's automation systems have already proven reliability and results in complex, real-world environments.
Get Started
with Berkshire Grey
Contact the BG Fulfillment Automation Sales Engineering Team to Learn How to:
Reduce operations expense by up to 70%.
Lessen your dependency on labor.
Bolster facility throughput by up to 25% to 50% with automation.
Get a customized ROI analysis of your specific environment and business.