eCommerce Fulfillment
Real Robotic Order Picking for
Items and Eaches. Available Now.
eCommerce Fulfillment
Real Robotic Order Picking for
Items and Eaches. Available Now.
eCommerce Fulfillment
Real Robotic Order Picking for
Items and Eaches. Available Now.
---
Streamline Fulfillment Processes for Both Direct Shipments and Pickup-in-Store Customer Orders
Scalable and Versatile eCommerce
Fulfillment Solutions
Fast, accurate, and cost-effective item-picking for eCommerce orders is a reality with our AI-enabled robotic solutions. With several product offerings and configurations, our solutions can plug robotic picking into your existing operations or utilize transformative mobile robots to manage inventory and sequence outgoing orders for delivery.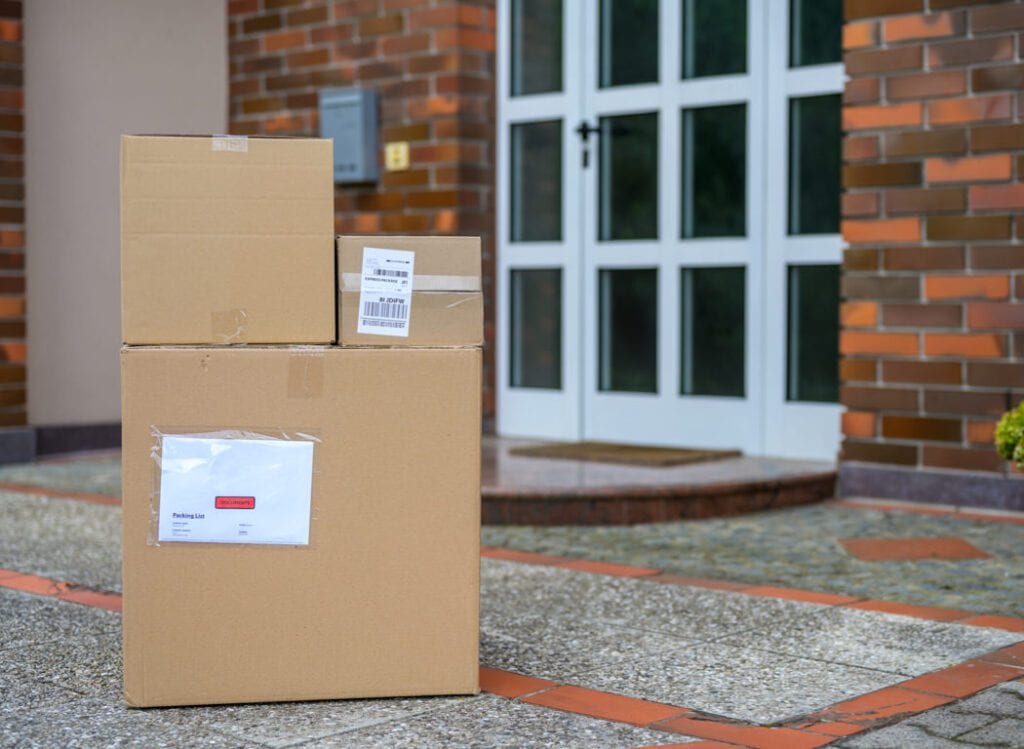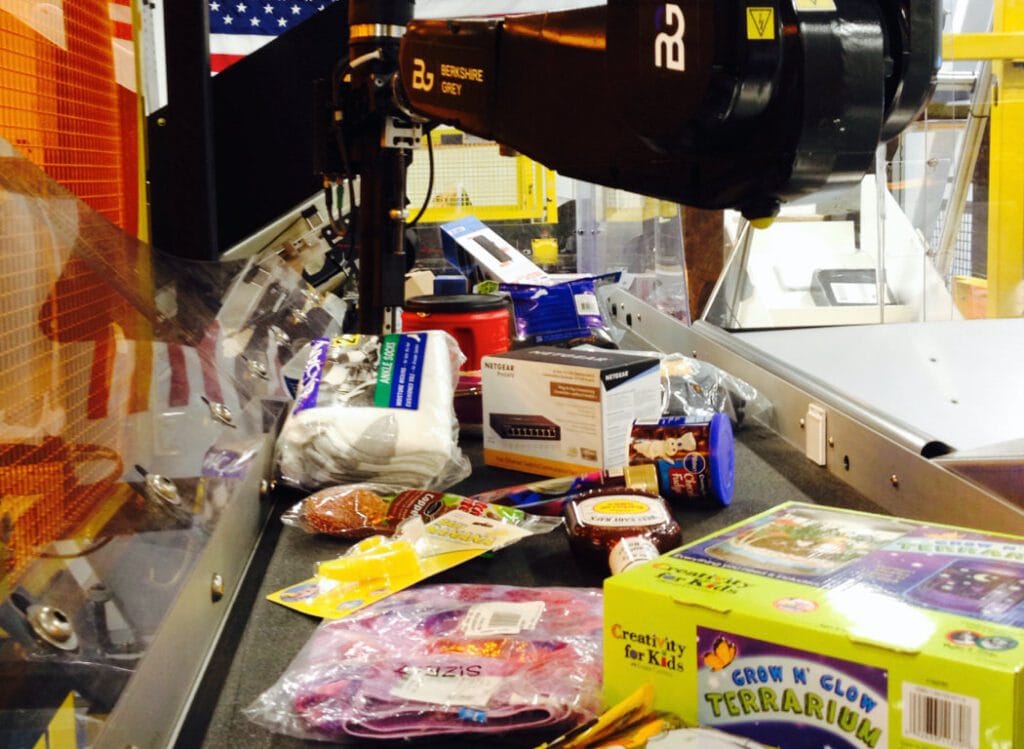 Conveyor and ASRS Integrated Order Picking
Our solution can be configured to interface directly with your existing conveyor infrastructure to provide robotic picking directly from a belt or from totes of inventory to assemble outbound orders. Inventory items can be served from manual storage locations, traditional conveyor handling systems, or any commercial mini-shuttle or robotic ASRS. In some implementations robotic pick cells are dropped into existing goods-to-person stations to convert them to goods-to-robot stations to pick from the bins presented into outbound order containers. In other configurations our robotic pick and pack stations are used to pick items and carefully place them directly into shipping packages. In either case, the systems learn and continuously auto-adjust speed and grasp for every product to accommodate variations in item packaging, weight, and dimensions.
Mobile Robotic Picking for Omnichannel
Our mobile robotic solution transforms your order selection operation using a completely new approach. Fulfill eCommerce, pick-up-at-store, and store replenishment orders using a single solution that consists of mobile FlexBots, robotic AutoPick stations, ManualPick stations and supporting infrastructure. With this solution, every inventory item is available to be picked at any pick station to fulfill any order at any time. Products and orders can be sequenced to support a number of fulfillment strategies due to the flexible nature of the solution. Inventory totes and outbound order containers are inducted into the system at any time. As orders flow into the system for processing from your WMS or other enterprise system, FlexBots carry the totes and outbound order containers around the FlexField where items are picked at the AutoPick stations. Inventory control and overflow picking is accommodated by workers at ManualPick stations. The entire solution operates as a coordinated system to process every order faster, more accurately, and more efficiently than traditional solutions.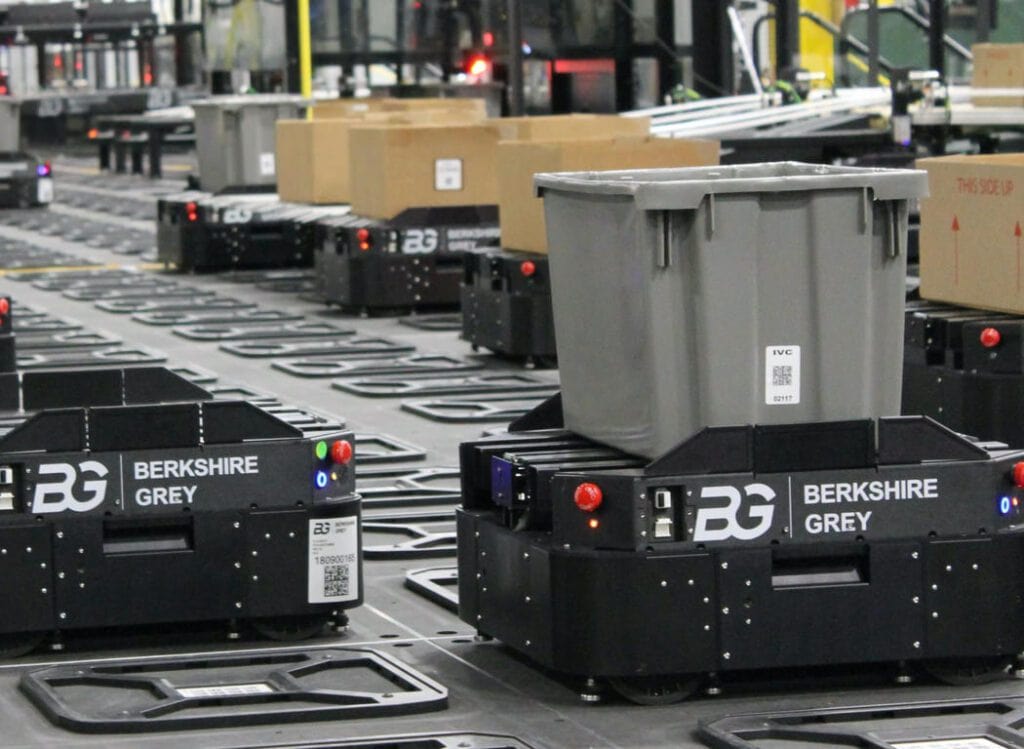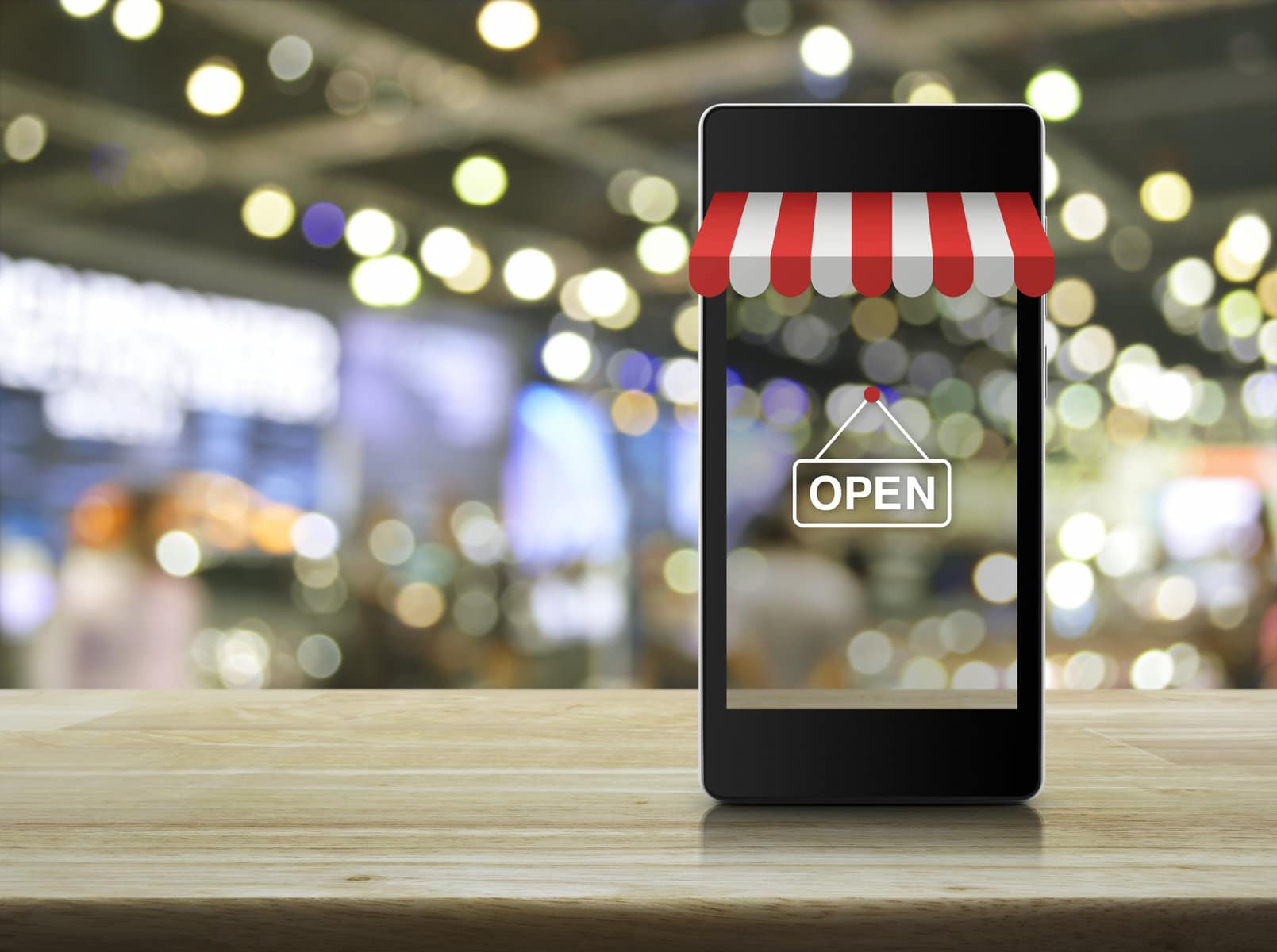 Robotic Automation Kit For eCommerce
Learn how transforming pick, pack, and sort functions
can improve throughput while lowering overall operational
costs in the eCommerce industry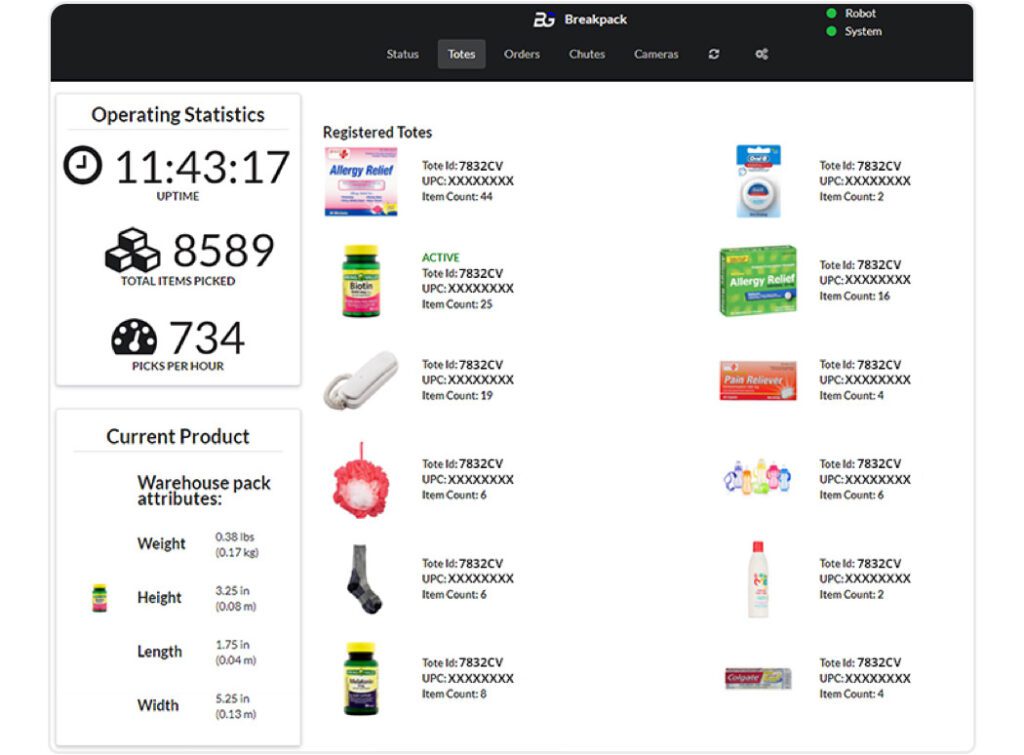 Management Dashboard
A web-based management dashboard for tracking work progress on desktops and mobile devices is a standard component of all solutions. Picks-per-hour, order completion status, and a record of every item picked is captured and presented for the customer to remotely monitor. There are also push notifications related to order completion status and inventory availability for each pick cycle.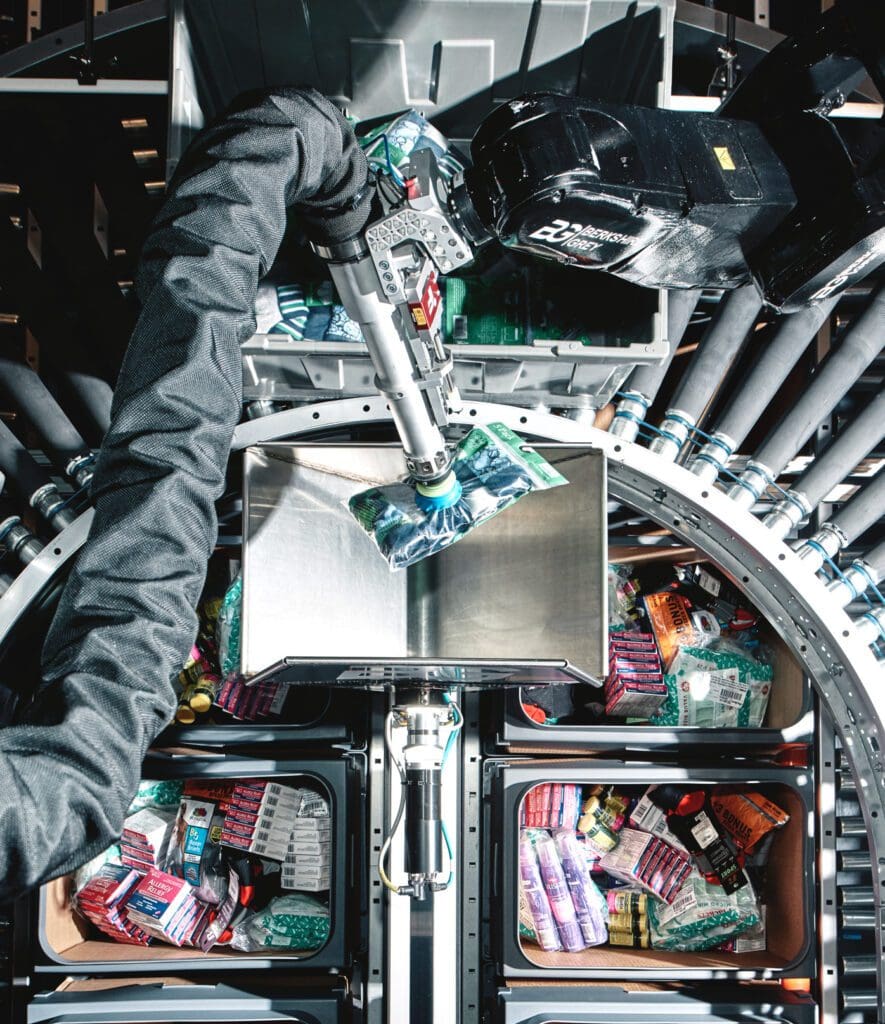 Berkshire Grey Benefits
Versatile
Pick apparel, health & beauty, hardware, housewares, toys, grocery, and non-perishables.
Accurate
Pick individual polybags, cardboard, plastic, clamshells, fabric, bottles, loose items, and irregular shapes.
Scalable
Easy to implement with a phased rollout in any facility.
Fast
Up to 3X faster than manual picking.
Flexible
Small solution footprint fits with existing operations.
Rapid ROI
Minimize manual labor; reduce chain-wide inventory.
---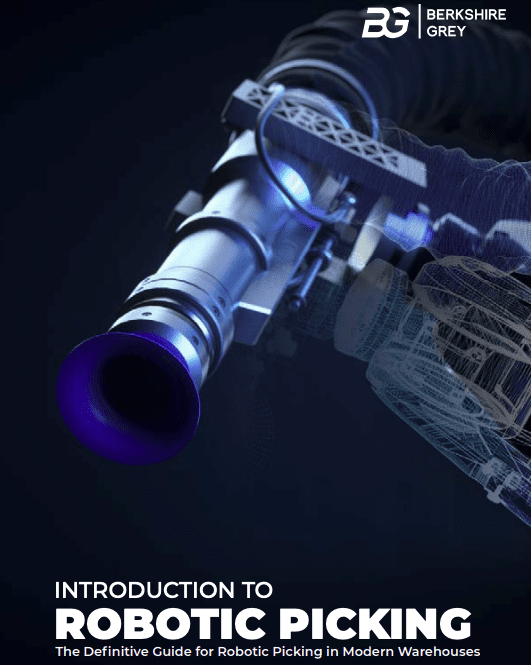 Introduction to Robotic Picking
For the first time ever, download the definitive guide to robotic picking in the modern day distribution center. This comprehensive, 38 page primer encompasses the principles, components, benefits and most common applications.
---
Get Started with Berkshire Grey
Contact the BG Fulfillment Automation Sales Engineering Team to Learn How to:
Reduce operations expense by up to 70%.

Lessen your dependency on labor.

Bolster facility throughput by 25% to 50%

with automation.

Get a customized ROI analysis of your specific environment and business.