What is Robotics as a Service?
Robotics as a Service (RaaS) is a rapidly growing business model used by companies looking to automate their warehouse and fulfillment processes. Rather than buying robotic equipment and technology outright, robotics as a service enables companies to lease robotic systems and access a cloud-based subscription service. Robotic automation can help scale operations with ease, but investing in supply chain automation infrastructure often requires upfront capital that many growing businesses simply don't have access to. Robotics as a service offers all the benefits of robotic automation without the challenges of ownership or maintenance.
If you've ever considered the benefits of warehouse robotics or warehouse automation processes, robotics as a service might be the right pathway for you. Robotic technology has compelling operational benefits. AI-enabled robots can replace the need for expensive manual labor and solve many resourcing challenges that warehouses and businesses face. With robotics as a service, you can see how robotic technology supports your business without upfront investment or risk.
How Robotics as a Service Helps Businesses Scale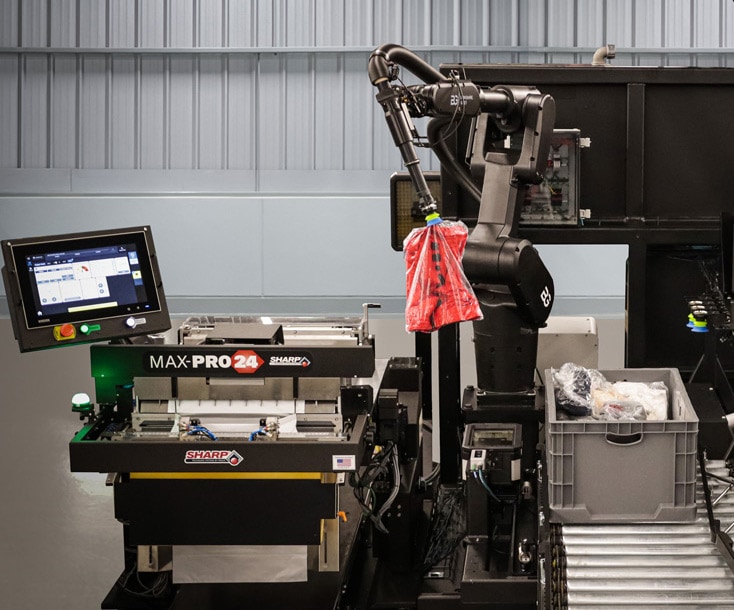 Building up your own business is a labor of love–with extra emphasis on labor. Every step is hard work, and no decision comes easy. Recognizing that you've outgrown your current operations and taking the leap of faith to scale? It's a moment that many business leaders look back on with pride and accomplishment.
Scaling operations can come in many forms, but one approach that companies are using these days is leveraging robotics as a service, or RaaS. Using AI-enabled robotic technology, warehouse operations can be optimized and made more efficient. In addition, with robotics as a service, companies can invest in technology with confidence even if they don't have access to the pool of capital that is often required to build their solution from the ground up.
Peak season doesn't have to strike fear and dread anymore. Robotics as a service grants access to top-of-the-line technology that can speed up order fulfillment processes without compromising accuracy or precision. With robotic technology, companies can handle higher order volumes without skipping a beat.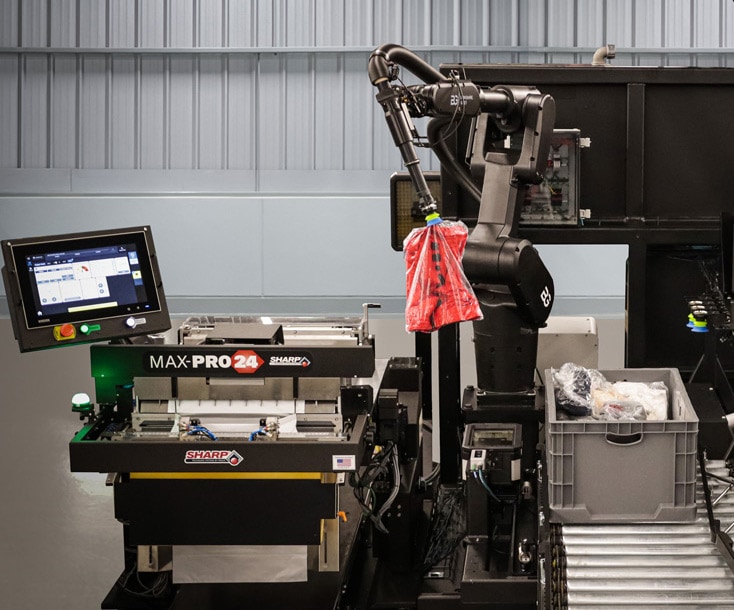 The Berkshire Grey Solution
Robotics as a Service is the best solution for growing companies navigating the challenges of inefficient warehouse logistics and operations. Harnessing the power of robotic material handling technology, Berkshire Grey has a suite of products that can improve operational efficiency – without needing to break the bank. With access to robotics as a service, companies don't need a pool of upfront capital to lay the foundation for more repeat orders, better customer satisfaction, and increased revenue.
Berkshire Grey's technology can be used to optimize multiple points of the order fulfillment process. Companies can tap into and experience this transformative potential through robotics as a service.
BG Robotic Pick & Pack (BG RPP) stations decouple picking from ASRS and micro-fulfillment solutions to pick and pack eCommerce items directly into shipping packages reducing process touches and lowering shipping costs. BG RPP improves productivity, accuracy, and throughput while eliminating processing "touches" by robotically picking and packing items directly to customer packages. With BG RPP, eCommerce fulfillment becomes agile, precise, and accurate, all with reduced labor costs.
BG Robotic Induct Stations (BG RIS) pick and place items to traditional sortation systems, improving traditional sorter utilization and order throughput by between 25% and 50% without increasing labor. BG Robotic Product Sortation (BG RPS) systems currently pick tens of millions of items autonomously round-the-clock for major retailers, automating break pack store replenishment and large eCommerce order selection. BG RPS automatically picks and sorts items, eaches, inner packs, and less-than-case quantities from totes into designated containers for larger profile orders. BG Robotic Package Sortation with Identification (BG RPSi) systems sort and consolidate small packages into bags and containers, enabling efficient network handling and zone skipping without adding labor.
Faster warehouse processes
BG Robotic Put Walls (BG RPW) integrates with existing warehouse processes to sort customer orders 3X faster than manual approaches while improving upstream batch inventory picking throughput by up to 33%, and handles nearly 100% of typical SKU assortments, order profiles, and packages. BG Mobile Robotic Platform (BG FLEX™️) systems use orchestrated fleets of mobile robots to enable dynamic any-to-any induct to discharge sortation to deliver faster fulfillment that requires less labor.
Berkshire Grey's Approach to Robotics as a Service
By using Berkshire Grey's robotics as a service, you can subscribe to the technology that you need at the level that's right for your business. Built-in flexibility allows growing businesses to scale production as it makes sense.
Minimize upfront investment
Purchasing robotic technology equipment outright can be a big investment, and if you haven't had the opportunity to see results first-hand, it can feel like a gamble. Reduce the risk with Berkshire Grey's robotics as a service solution. Access top-of-the-line technology, software, and support to drive results without the challenges of ownership.
By leveraging Berkshire Grey's scalable, AI-enabled robotic automation, customers can increase throughput through optimized and tailored picking, packing, sorting, and shipping solutions. Convert goods-to-person packing stations into goods-to-robot stations and eliminate inefficient touches during order fulfillment. Warehouse robots can act with precision and speed, placing picked items directly into shipping packages for order fulfillment.
While many companies are facing labor scarcity challenges, AI-enabled robotic solutions can scale operations without needing additional labor. Say goodbye to human error, time-consuming training and onboarding, and hours spent trying to backfill warehouse roles.
With robotics as a service, you can improve the experience of your customers by optimizing return logistics through Berkshire Grey's touchless returns receipts, autonomously pre-sorted returned packages, and ultra-fast restocking system. Drive customer satisfaction and create a culture of authentic brand loyalty promotion while you're at it.
The Berkshire Grey Advantage
Flexible, configurable automation solutions
Berkshire Grey's modular and configurable automation solutions can easily be integrated into traditional warehouse models with the potential to expand later.
Berkshire Grey's AI-enabled robotic automation solutions have been tested in complex, real-world environments by enterprise-level clients. Whatever your scale, rest assured that Berkshire Grey can meet the challenge.
With unmatched experience in robotics and supply chain operations, Berkshire Grey's team of industry veterans has an unparalleled depth of understanding when it comes to building, optimizing, and maintaining complex robotic automation systems for a variety of applications.
Get Started
with Berkshire Grey
Contact the BG Fulfillment Automation Sales Engineering Team to Learn How to:
Reduce operations expense by up to 70%.
Lessen your dependency on labor.
Bolster facility throughput by up to 25% to 50% with automation.
Get a customized ROI analysis of your specific environment and business.