What Are Automated Picking Systems?
One of the greatest challenges in any fulfillment center or warehouse is finding and implementing an order picking system that works for your needs. In simple terms, order picking is retrieving inventory from wherever it's stored and moving it through the order fulfillment process. In the past, order picking was time-consuming and often physical work. Today, robotic automation systems are poised to take over this responsibility from humans.
Automated picking systems help businesses like pick and pack warehouses minimize the need for manual labor while operating with greater throughput and a smaller footprint. The benefits of automated picking systems are numerous and apply to various industries, from eCommerce to retail. In addition, automated picking systems can be implemented at a variety of different levels, ranging from simply assisting human pickers to fully autonomous picking systems.
Why Automated Picking Systems Are Effective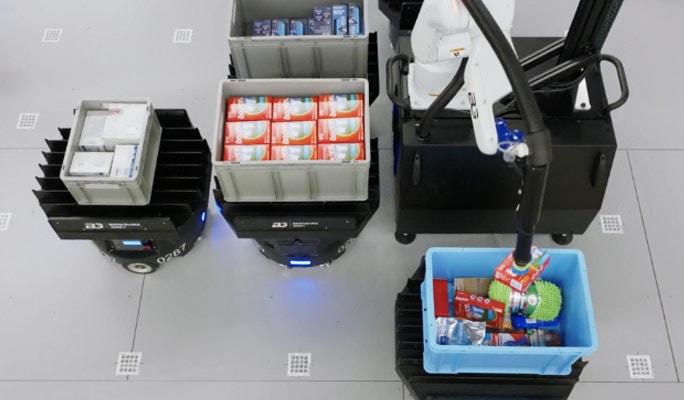 The efficiency of any supply chain's picking system can make or break a business, especially as consumers demand faster fulfillment. Compounding the challenge is a continuing labor shortage worldwide and ongoing supply chain issues. While there is no single solution to address these obstacles, automated picking systems can help in numerous areas to ease the pressure.
Automated picking systems have vastly improved throughput and efficiency compared to traditional order picking systems such as single order or zone picking. For example, material handling robots powered by robotic artificial intelligence can intelligently calculate the fastest picking route while accounting for other warehouse traffic.
Advantages of automated picking systems
Reduced shipping costs. By automating order picking, it's possible to streamline singulation,
identification, and sortation of orders.
Sort and transport orders faster. Robotic picking systems can sort and transport orders more
quickly than traditional picking systems with minimal worker intervention.
Convienient scalability. Scaling fulfillment needs for holidays or seasonal volume increases is
much easier with modular and customizable automated picking systems.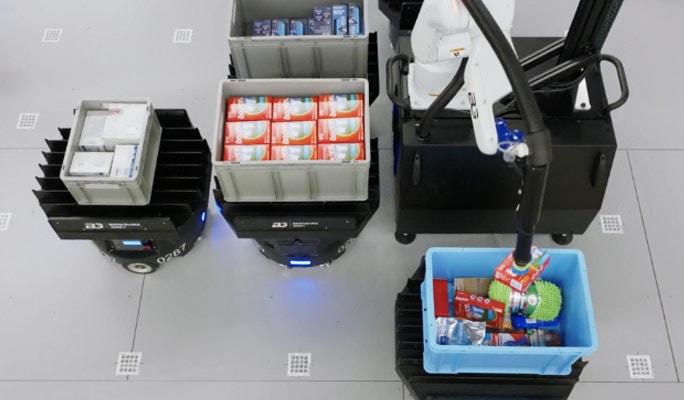 Advanced Solutions for Automated Picking Systems
Berkshire Grey offers a comprehensive portfolio of robotic automation solutions to help many industries implement automated picking systems.
Berkshire Grey's Pick & Pack (BG RPP) stations decouple picking from other automated storage and retrieval systems to meet the demand of growing order volumes. By doing this, BG RPP can pick and pack items directly into the final shipment package, reducing touchpoints and cutting down on shipping costs.
Increased Picking Efficiency
By leveraging robotic artificial intelligence, Berkshire Grey's Robotic Sortation with Identification (BG RPSi) can sort eCommerce packages for shipping in a smaller footprint than possible by traditional means.
Reduced Dependency on Labor
Plug into existing ASRS, micro-fulfillment, and conveyor-based solutions with Berkshire Grey's Robotic Pick Cells (BG RPC). BG RPC can improve accuracy and speed by converting goods-to-person stations to goods-to-robot operations while seamlessly integrating into existing pick-and-pack warehouses.
Berkshire Grey's Automated Picking System Technology
Accurate Picking in Complex Scenarios
Real-world picking often means complex, cluttered environments that strain labor or overwhelm robots. Berkshire Grey's novel approach to automated picking uses robotic artificial intelligence to generate SKU-specific identification and product handling. This approach results in unique grip force, motion, and velocity profiles to pick a vast array of products. Berkshire Grey's revolutionary SpectrumGripper™ technology is equipped to pick numerous products, bags, and boxes in hundreds of different materials. BG SpectrumGripper can be outfitted to any pick cell. Traditional end effectors can also be utilized to meet specific client demands.
Dramatically Lower Start-Up Costs
Find an automation solution that works for your company with Robotics as a Service (RaaS). RaaS minimizes the upfront capital required to adopt robotic automation solutions. In addition, Berkshire Grey's flexible and modular solutions are scalable to fit any need and size.
Improved Customer Experience
Customers are becoming accustomed to receiving their products faster than ever before, and in today's ultra-competitive landscape, companies must keep pace or be left behind. Faster order picking reduces the time it takes for customers to receive their orders, increasing their satisfaction and the likelihood of future orders.
World-Class Expertise and Production
Berkshire Grey has decades of experience partnering with leading eCommerce brands across the world. Deploy new systems to mission-critical operations with ease and confidence with a team of robotics and supply chain experts by your side. With Berkshire Grey, installing, testing, optimizing, and maintaining your supply chain solutions has never been simpler–or more effective.
No matter your need or scenario, Berkshire Grey has a customizable and modular approach to get you top-of-the-line results. Build your ideal automated supply chain solution, or integrate Berkshire Grey modules with outside technologies. Customers from a variety of industries–including eCommerce, retail, grocery, convenience, and 3PL–have incrementally utilized a broad range of Berkshire Grey automation systems to support their business goals.
Embark on a New Era with Robotic Artificial Intelligence
Take the first step towards a new and better future with artificial intelligence (AI) and machine learning integrated into every Berkshire Grey automation solution. AI is a central pillar to Berkshire Grey's suite of solutions, leveraging advanced technological solutions to ensure that every automation system deployed by Berkshire Grey is continuously learning and improving to increase performance.
Get Started
with Berkshire Grey
Contact the BG Fulfillment Automation Sales Engineering Team to Learn How to:
Reduce operations expense by up to 70%.
Lessen your dependency on labor.
Bolster facility throughput by up to 25% to 50% with automation.
Get a customized ROI analysis of your specific environment and business.