Understanding eCommerce Order Fulfillment
Effective eCommerce order fulfillment solutions are critical for a business to succeed in today's eCommerce landscape. More consumers are turning to online shopping for convenience and ease. They have high expectations about their experience, and businesses must be ready to deliver their products quickly, accurately, and seamlessly to satisfy their customers.
Ecommerce order fulfillment covers every step from the second a customer clicks "checkout" to the moment it arrives on their doorstep. That includes inventory storage and management, order fulfillment, and returns processing. It's the behind-the-scenes nitty-gritty details that are just as important as the quality of your product. After all, if a customer focuses more on how hard it was to receive their product – or worse, doesn't receive the intended product – they are less likely to become a repeat customer or a promoter of your company.
Small and large businesses alike struggle to develop, execute, and maintain an effective eCommerce order fulfillment system. Many turn to external partners, like Berkshire Grey, to help automate the process. Cost-effective eCommerce order fulfillment solutions are out there, and they can help boost your profits and reduce labor management challenges. Automating eCommerce order fulfillment can help ensure fast and accurate operations that satisfy customers and support business growth.
Why eCommerce Order Fulfillment is Crucial for Businesses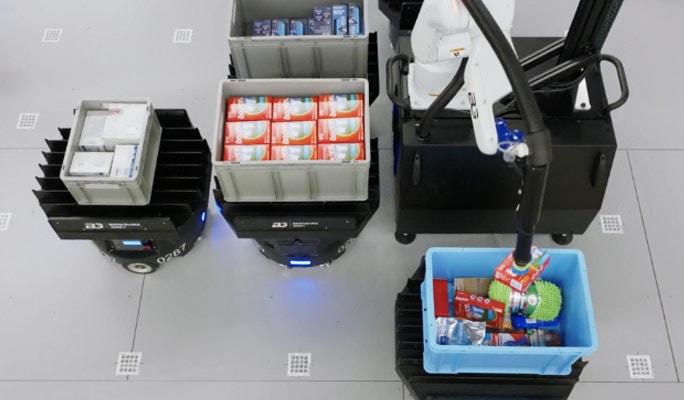 Timely, accurate eCommerce order fulfillment is just as important as many other elements of your business, including sales. With effective eCommerce order fulfillment, businesses are poised to make more sales, gain more repeat customers, and develop a loyal consumer base that supports marketing through word-of-mouth and social promotion. A holistic approach to your eCommerce order fulfillment strategy is key for boosting profitability and company competitiveness.
There are two primary areas in which strong eCommerce order fulfillment can support growing businesses and their profitability targets.
Improved customer experience
Every successful company knows the value of a positive customer experience. Happy customers are more likely to place repeat orders, develop brand loyalty, and promote products to their networks. But every year, the expectations grow higher. Consumers have come to expect fast shipping, transparency, and detailed tracking. Without strong eCommerce order fulfillment practices, companies risk not delivering on these expectations and spending more time and money on customer service obligations.
Investing in systems that streamline eCommerce order fulfillment will drive additional revenue through word-of-mouth promotion and repeat business, and act as a differentiator that helps your business stand out from a competitive marketplace.
Increased operational efficiency
Companies can decrease costs and increase throughput with technology-enabled eCommerce order fulfillment strategies. Many companies are facing labor shortages that impact throughput and profitability. Using automated solutions for eCommerce order fulfillment processes reduces reliance on human capital, cuts costs, and enables company leaders to focus on other areas of their business.
Ecommerce order fulfillment may be complex, but it doesn't have to be hard. Sure: each time an online order is received, orders must be recorded, inventories queried, and products picked, sorted, packed, and shipped. But, by using a partner with expertise and advanced technology, businesses can manage this web of operations with ease, seizing opportunities and saving on costs.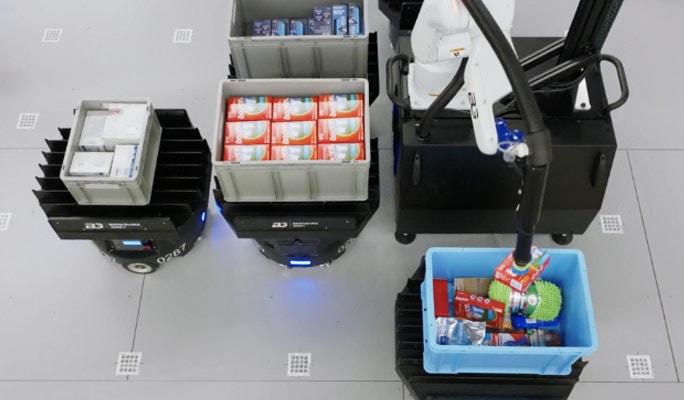 The Berkshire Grey Solution
Berkshire Grey offers a suite of AI-enabled robotic solutions that support eCommerce order fulfillment challenges. Reimagine your eCommerce order fulfillment strategies with Berkshire Grey and increase throughput, improve customer service, and optimize labor with artificial intelligence-enabled Robotic Automation. During every step of the process–from order assembly to picking, packing, sortation, shipping, and delivery–Berkshire Grey's AI-enabled robotic material handling delivers speed and scalability for companies of all sizes.
Automated sortation systems
Sortation doesn't have to be manual any more. Improve outcomes and reduce labor costs through Berkshire Grey's portfolio of automated solutions for order sortation. Berkshire Grey's Robotic Induction Stations (BG RIS) pick and place items to traditional unit sorters, improving traditional sorter utilization and order throughput up to 25%—50% without increasing labor. Berkshire Grey's Robotic Product Sortation (BG RPS) systems currently pick, sort, and pack tens of millions of items round-the-clock for major retailers, automating break pack store replenishment and large eCommerce order selection. Berkshire Grey's RPS can automatically pick and sort items, eaches, inner packs, and less-than-case quantities from totes into designated containers for larger profile orders. Berkshire Grey's Robotic Product Sortation with Identification (BG RPSi) systems sort and consolidate small packages into bags and containers, enabling efficient network handling and zone skipping without adding labor.
Efficient, low-cost packing
Berkshire Grey's Robotic Pick & Pack (BG RPP) stations improve eCommerce order fulfillment productivity, accuracy, and throughput while eliminating processing "touches" by robotically picking and packing items directly to customer packages. BG RPP also allows for optimal package sizes and lowers shipping costs. With BG RPP, eCommerce order fulfillment becomes agile, precise, and accurate, all with reduced labor costs.
Faster eCommerce order fulfillment
Upgrade your existing eCommerce fulfillment processes with Berkshire Grey's Robotic Put Walls (BG RPW). BG RPW integrates with existing systems seamlessly, enabling businesses to sort customer orders 3X faster than manual approaches while improving upstream batch inventory picking throughput by up to 33%. Berkshire Grey can handle nearly 100% of typical SKU assortments, order profiles, and packages autonomously, so you can be confident that your inventory will be handled safely and accurately. With Berkshire Grey's Mobile Robotic Sortation (BG MRS), you can benefit from orchestrated fleets of mobile robots to enable dynamic any-to-any induct to discharge sortation to deliver faster fulfillment with less labor required.
The Benefits of Using Berkshire Grey's Automated eCommerce Order Fulfillment Solutions
With Berkshire Grey's AI-enabled eCommerce order fulfillment solutions, companies can boost margins, improve customer experience, and more.
Berkshire Grey's automated solutions can increase throughput up to 25 to 50% to handle any volume of eCommerce orders. Berkshire Grey achieves this through a combination of optimized and configurable picking, packing, sorting, and return logistics solutions.
If your company is facing labor scarcity challenges, you're not alone. There's a better solution: AI-enabled eCommerce order fulfillment processes that not only save on labor and money but can even improve outcomes. Berkshire Grey's automated eCommerce order fulfillment systems don't even require extensive training for robotic sorting systems – that's how it's easy and seamless.
Berkshire Grey's automated solutions can operate at high speeds with precision and accuracy. By converting goods-to-person packing stations to goods-to-robot, companies can eliminate inefficiencies in their eCommerce order fulfillment processes and place picked items directly into shipping packages for order fulfillment.
A happy customer is a returning customer, increasing revenue and building loyalty. With faster order fulfillment and optimized return logistics, customers are more likely to purchase and engage with products. Through Berkshire Grey technologies, enjoy touchless returns receipts, autonomously presorted returned packages, and an ultra-fast restocking system. Your customers – and your bottom line – will appreciate it.
Why Businesses Choose Berkshire Grey
Industry-leading expertise
Berkshire Grey is a top provider of enterprise-grade AI-powered robotic solutions that span the entire supply chain and deliver exceptional performance in complex, real-world environments.
Berkshire Grey services a variety of industries including eCommerce, retail, grocery, convenience, and 3PL with a broad range of solutions to fit every need and scenario.
Develop your business by partnering with Berkshire Grey's world-class team of robotics and supply chain experts that install, test, optimize, and maintain your supply chain solutions.
Get Started
with Berkshire Grey
Contact the BG Fulfillment Automation Sales Engineering Team to Learn How to:
Reduce operations expense by up to 70%.
Lessen your dependency on labor.
Bolster facility throughput by up to 25% to 50% with automation.
Get a customized ROI analysis of your specific environment and business.