What is Returns Processing in the Supply Chain?
Returns processing is an important process in reverse logistics, which involves returns, repairs, recalls, repackaging for restocking or resale, recycling, and disposal. In some contexts, reverse logistics and returns processing are synonymous, as it's management after the sale of a product.
Managing returns is one of the most costly supply chain processes for businesses worldwide. In fact, returns processing has a significant and negative impact on the true profitability of many eCommerce businesses.
Fortunately, intelligent returns made possible by automation can help accelerate the resale of returned goods and improve labor utilization.
Online shopping online continues to grow, so returns operations must keep up, especially during peak season. The cost of the average eCommerce return varies from $20 to $45, totaling $120 billion in returns just this holiday season.
Understanding How Returns Processing Can Be Optimized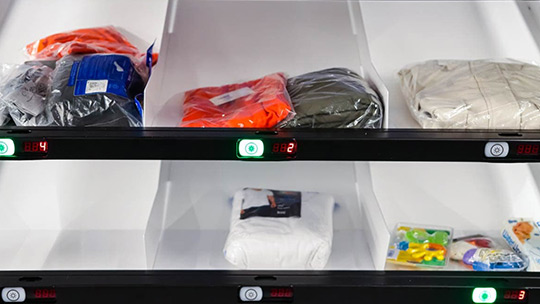 Since processing returns make up a disproportionate part of a business's supply chain expenses, it should be a high priority for logistics and supply chain operations to find a solution. Although there's no one-size-fits-all solution for creating a more efficient returns process, there are a number of ways that businesses can cut down on costs.
By leveraging AI-enabled, adaptable automation solutions, it's possible to take costly and slow processes such as traditional return sorting and automate them using robotic systems. While previous generation automation solutions may have struggled with identifying, picking, and placing a variety of SKUs—as is often the case with returns—modern automation solutions can handle these with ease.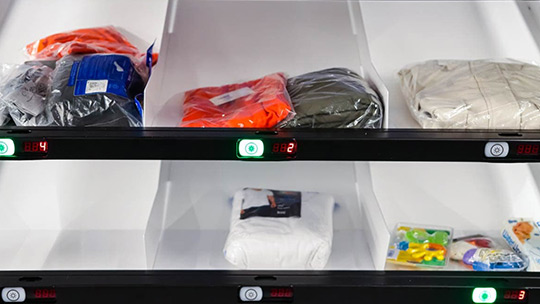 The Berkshire Grey Solution
Berkshire Grey's portfolio of robotic automation solutions is poised to help any enterprise streamline and automate its returns processing system, accelerating the resale of returned goods.
Improve sortation throughput
Berkshire Grey's Robotic Shuttle Put Wall with Identification (BG RSPWi) is an automated put wall system that streamlines the sorting of individual items for faster restocking and other dispensation. BG RSPWi reduces sorting labor by up to 70% while shortening the time to restock re-sellable items by up to 25% and improving individual sorting throughput by up to 3X.
Streamline your sortation system
Automation aims to enhance the efficiency of every step along the supply chain. Berkshire Grey's Robotic Package Sortation with Identification (BG RPSi) systems sort and consolidate packages into containers and appropriately-sized bags, enabling more optimal zone skipping and network handling without needing any additional labor. In fact, fulfillment operations are more likely to see a reduction in the cost of labor by incorporating AI-enabled robotic systems.
Berkshire Grey offers design and delivery services to map out complete workflows that include receiving, inspecting, sorting, and final dispensation. Berkshire Grey's solution portfolio can help optimize returns processing by integrating automation with the non-automated process steps, as an automated picking system linked to a traditional conveyor system.
A Closer Look at Returns Processing
The cost of returns on enterprises increases from supply chain issues and losses from the processing required for products to return to shelves or be disposed of. These costs have only become more significant as more eCommerce businesses adopt generous return policies to attract consumers.
An intelligently automated returns processing solution helps accelerate the resale of returned goods by reducing processing time. It also reduces processing costs by improving labor handling efficiency. Most importantly, the right returns processing approach can reduce markdowns and discounts by improving product restock times.
Automation is an important part of a retail logistics strategy that combats the cost of returns. By improving sortation and identification speed, eCommerce and retail enterprises can reclaim revenue lost via returns. It's also the perfect solution to improving labor utilization in the workforce. With AI-enabled robotics handling the more repetitive or time-consuming tasks, human operators can focus on more dexterous or complex tasks.
Why Work with Berkshire Grey?
Berkshire Grey is the leading provider of enterprise-grade AI-enabled solutions that span the entire supply chain and deliver industry-leading performance in complex, real-world environments.
Berkshire Grey services a variety of industries, including eCommerce, retail, grocery, convenience, and 3PL, with a broad range of solutions to fit every need and scenario.
Develop your business by partnering with Berkshire Grey's world-class team of robotics and supply chain experts that design, install, test, optimize, and maintain your supply chain solutions.
Pricing structures for any business
In the past, automation was prohibitively expensive for smaller enterprises. That's why Berkshire Grey is proud to offer a Robotics-as-a-Service (RaaS) pricing structure that differs from the rest of the industry. Berkshire Grey's approach to RaaS is a full-service method for robotic automation solutions with a single flat quarterly fee, including maintenance and support.
Get Started
with Berkshire Grey
Contact the BG Fulfillment Automation Sales Engineering Team to Learn How to:
Reduce operations expense by up to 70%.
Lessen your dependency on labor.
Bolster facility throughput by up to 25% to 50% with automation.
Get a customized ROI analysis of your specific environment and business.