From the perspective of a warehouse, distribution center, or manufacturing facility, sortation is a vital supply chain function. In this context, a sortation system helps divide items into groups. The purpose of this organization varies by function. There are countless different reasons that sortation can be required ranging from packing for an order, preparing specific products for a store, or moving products within the warehouse or between distribution centers. Whatever way you look at it, sortation is one of the most fundamental requirements of a supply chain.
Prior to automation, sortation hinged on the manual identification and sorting of items. Doing this sorting work manually, especially in a massive warehouse or distribution center, is time-consuming and costly for businesses.
Now, automated sortation systems allow items to be diverted into pre-designated locations without the need for manual intervention. Automated sortation systems also work much more efficiently than manual workers. Task-specific AI-enabled software can integrate directly into existing warehouse infrastructure to drastically increase the item sorting rate and minimize the operational level of error.
Automating Sortation in the Warehouse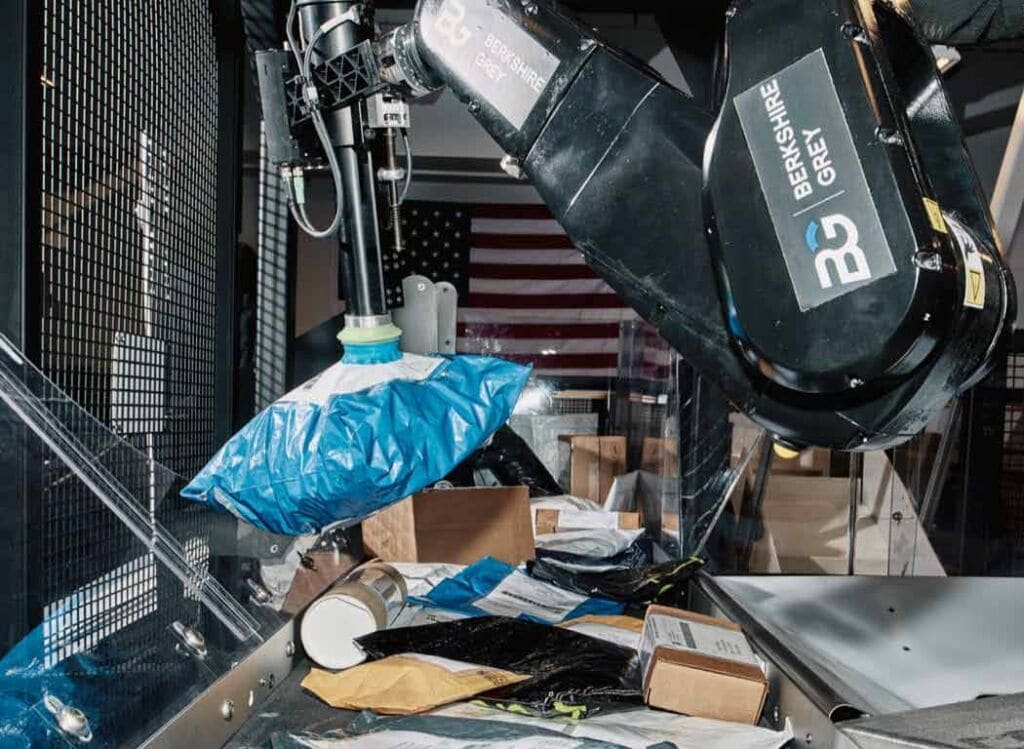 Automating sortation in the warehouse can vastly increase the speed and efficiency of countless other supply chain functions since sortation is often a bottleneck. Compounding the challenges of efficient sortation systems, enterprises currently face a reality of surging consumer demands, labor shortages, and immense pressure from customer expectations. Fast, accurate fulfillment is a requirement for businesses to remain competitive in today's current market.
When sortation gets automated, enterprises can reduce their operating costs and cut down on the time it takes to fulfill an order. Automation improves sorter utilization, enabling cost-effective shipment with minimal manual intervention.
Essentially, when companies use robotic systems to help their facilities pick, sort, place, and pack their items, operators within those facilities can focus on other, more valuable tasks that don't make sense to automate.
Warehouses can now automatically identify, sort, pick, and pack products at rapid speeds, even going so far as to transport those products across the warehouse using automated guided vehicles.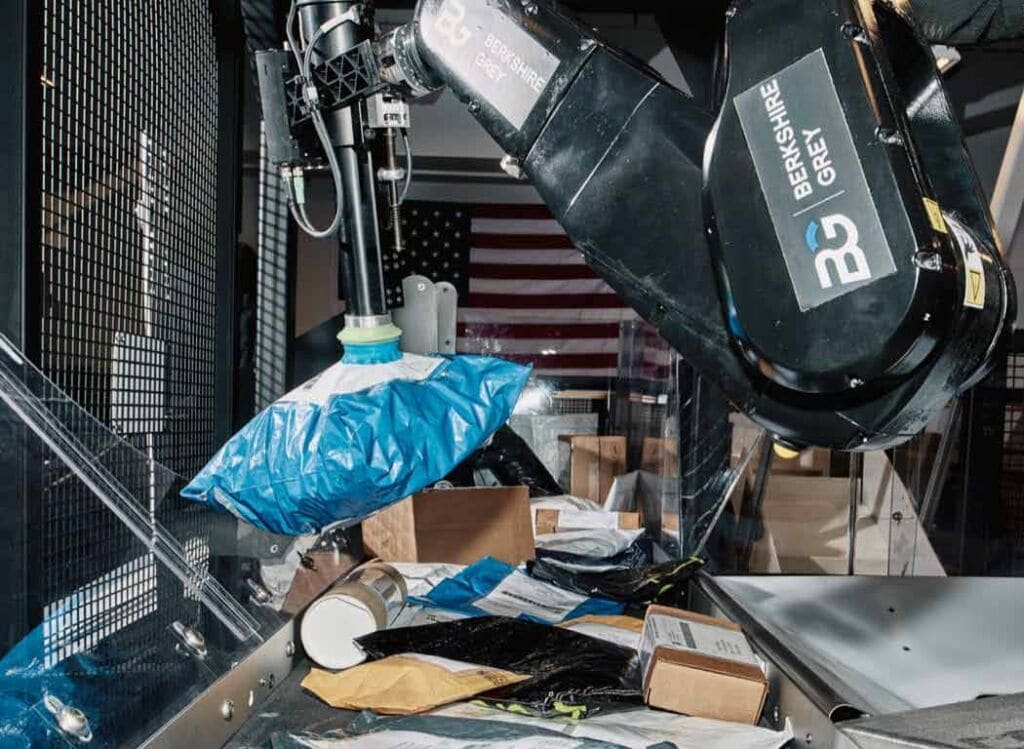 The Berkshire Grey Solution
Berkshire Grey's intelligent sortation solutions autonomously pick, sort, and pack millions of items for major retailers across the globe each month. By implementing automated processes that deliver greater throughput, clients can scale their fulfillment as they grow, without adding any additional labor.
Berkshire Grey's Robotic Put Walls (BG RPW) can integrate with pre-existing eCommerce fulfillment processes to help sort customer orders up to 3X faster than traditional methods. As a result, upstream batch inventory picking can also improve by up to 33%.
Pick and place items more easily into traditional sorting systems with Berkshire Grey's Robotic Induction Stations (BG RIS). Incorporating automation with manual methods can help improve order throughput and traditional sorter utilization by up to 25% to 50% – all without requiring any additional labor.
Streamline sorting as a whole
Berkshire Grey's Robotic Product Sortation with Identification (BG RPSi) systems can sort and consolidate small packages into containers autonomously, which enables more efficient zone skipping and network handling without additional labor costs.
Berkshire Grey's Robotic Sortation Strategies
By leveraging AI-enabled, scalable automation options, Berkshire Grey's clients increase throughput by up to 25% to 50%. Berkshire Grey's advanced yet accessible software also allows enterprises to gather and analyze data from their robotic sortation systems, allowing them to make better decisions about their needs. In addition, with modular solutions, Berkshire Grey can custom tailor and optimizes order picking, packing, sorting, and returns logistics for the supply chain.
Accelerate order processing
Improve your retail logistics by accelerating order processing through automation. Not only are there solutions specifically for sortation, but there are solutions to eliminate inefficient touches all along the supply chain while maintaining a high speed and top-of-the-line precision.
Reduce human labor dependency
Ongoing labor scarcity has revealed that businesses must be prepared to continue operating efficiently even without a complete workforce. Fortunately, automation seeks to minimize manual intervention, reducing how much human labor is needed. Lessening your dependence on human labor means less stress when peak season hits and your capacity needs to be scaled.
Why Businesses Choose Berkshire Grey
Expansion without adding labor
A major aspect of automation is that it allows for indefinite expansion without requiring additional labor. Likewise, eCommerce fulfillment warehouses, distribution centers, and manufacturing facilities can automate repetitive, time-consuming, and even dangerous tasks to allow operators to focus on more valuable, dexterous, or complex priorities.
Tailored to your operations
Berkshire Grey's suite of solutions was intentionally curated to be as modular and customizable as possible. Automation is not an all-or-nothing affair, and Berkshire Grey's automation systems are capable of seamlessly integrating into your existing operations. Additionally, Berkshire Grey is proud to offer the industry's most flexible Robotics-as-a-Service (RaaS) pricing structure, with maintenance, support, and implementation wrapped up into one flat, quarterly fee.
From wherever you start, no matter whether you're automating your entire facility or starting smaller, Berkshire Grey's comprehensive solution portfolio is designed to help you scale. Every system is scalable, which means your robotic systems can easily be scaled as your business grow — all without interrupting your ongoing operations.
Get Started
with Berkshire Grey
Contact the BG Fulfillment Automation Sales Engineering Team to Learn How to:
Reduce operations expense by up to 70%.
Lessen your dependency on labor.
Bolster facility throughput by up to 25% to 50% with automation.
Get a customized ROI analysis of your specific environment and business.