What is Omnichannel Fulfillment?
Breaking it down, what exactly is omnichannel fulfillment?
In short, it's a strategy used by businesses to fulfill and distribute customer orders through multiple selling channels – regardless of which channel the customer places the order through.
There's a critical difference between this form of fulfillment and multi-channel fulfillment strategies. The omnichannel strategy integrates inventory and sales channels to automate the delivery and fulfillment process. Meanwhile, multi-channel processes have multiple selling channels, separating inventory to serve customers in the specific channel the items are assigned to.
The omnichannel process is a valuable method that takes advantage of the ability to fulfill orders through several different means.
But, more importantly, this particular order fulfillment system optimizes all channels that a customer might use to ensure order processing runs smoothly and all systems work cohesively. It's a more automated approach to traditional methods, ultimately shortening turnaround time and increasing the chance of customer satisfaction.
Why Do We Need Omnichannel Fulfillment?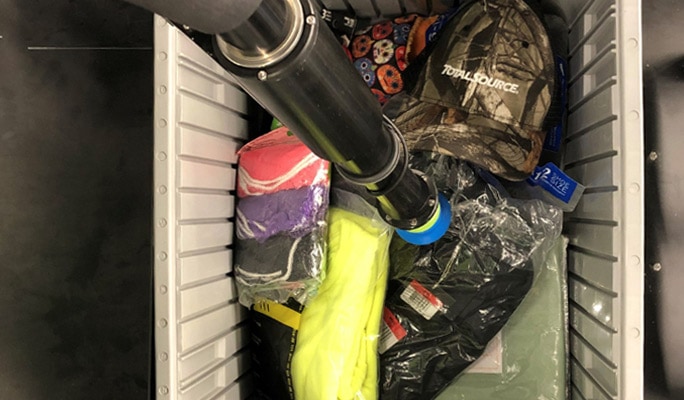 There are numerous benefits to utilizing omnichannel fulfillment. The primary objective, of course, is to maximize the opportunities consumers have to receive and purchase products or services. Activating an omnichannel platform means you can reach a more diverse range of customers.
Increases sales
Maximizing how many opportunities your customer has to purchase your product means you're likely to benefit from increased sales by pursuing omnichannel fulfillment systems. Omnichannel fulfillment can also help build a consistent customer experience across all sales channels—resulting in happier customers that are more likely to engage with your business in the future.
Enhances customer experiences
Providing customers with solutions that cater to both their wants and their needs is the key to ideal customer service. The omnichannel platform provides customers with the flexibility to shop where, when, and however they prefer and still have products quickly delivered to whichever location they desire.
Greater operation efficiency
Omnichannel fulfillment strategies can work more efficiently than traditional fulfillment models by streamlining and consolidating the processes that orders go through during the fulfillment process.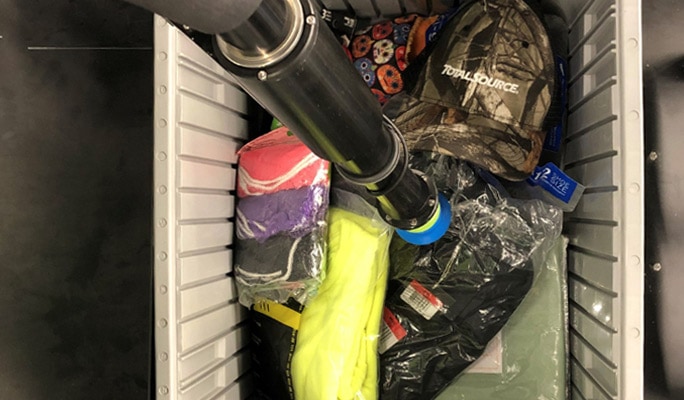 The Berkshire Grey Solution
Berkshire Grey partners with businesses to help scale their growth through AI-enabled robotic automation systems. This is particularly important for omnichannel fulfillment, where retailers must be fast, efficient, and agile in order to compete in a competitive retail environment.
Robotically pick and sort
Automating the break pack warehouse is a critical component of maximizing fulfillment operations. Berkshire Grey's Robotic Product Sortation (BG RPS) systems can automate large eCommerce order selection and break pack store replenishment. In fact, BG RPS is already utilized by major retailers worldwide, picking tens of millions of items round-the-clock, making BG RPS a viable answer to omnichannel fulfillment optimization.
Improve sorter utilization
Increase traditional sorter utilization and order throughput by between 25% and 50% without increasing labor through AI-enabled robotics. More specifically, Berkshire Grey's Robotic Induction Stations (BG RIS) autonomously pick and place items into their traditional sortation systems.
Berkshire Grey's mobile robotic platform is robust and diverse. For example, BG Mobile Robotic Sortation (BG FLEX™) systems focus on delivering fulfillment faster. BG FLEX systems use orchestrated fleets of mobile robots to enable dynamic product movement across a warehouse.
Automating Omnichannel Fulfillment Strategies
Thanks to omnichannel commerce, the volume of small packages handled by logistics companies and retailers has seen a tremendous surge. Fortunately, Berkshire Grey's robotic automation systems enable retailers to streamline various parts of their fulfillment processes to handle this demand. For example, automation systems make it possible to pre-sort parcels before passing them onto carriers to take advantage of zone skipping strategies and more affordably ship orders to stores for customer pickup like curbside express or click and collect.
These automation solutions in an omnichannel environment can increase sales, encourage brand awareness, improve customer service, and more. While many companies are still making their digital transformation initiatives, it's easy to see that omnichannel fulfillment is a part of the future of retail and other industries.
Flexible pricing structures
Berkshire Grey is proud to offer Robotics-as-a-Service (RaaS), empowering businesses to invest in end-to-end robotic automation without the need for significant capital outlay. Berkshire Grey's approach to RaaS includes maintenance, support, and full transparency on the costs your business can anticipate.
Product picking is at the core of any successful omnichannel fulfillment strategy. Berkshire Grey's best-in-class robotic picking and end-effectors enable fulfillment operations to handle an immense variety of SKUs while increasing throughput. Our team of experts will work with your business to ensure that your picking system matches the demands of your day-to-day operations.
Berkshire Grey is trusted by some of the world's largest eCommerce companies to sustain mission-critical supply chain operations. In addition to the proven reliability of Berkshire Grey's automation systems, clients see a reduction in costs by up to 70%.
Get Started
with Berkshire Grey
Contact the BG Fulfillment Automation Sales Engineering Team to Learn How to:
Reduce operations expense by up to 70%.
Lessen your dependency on labor.
Bolster facility throughput by up to 25% to 50% with automation.
Get a customized ROI analysis of your specific environment and business.