What is Curbside Express?
Curbside express allows consumers to place an order online, get notified when the order is ready, and then drive to the store for pickup. In addition, customers can often pick up the item directly in-store at their designated pickup time or wait at a pickup location for the order to be brought out instead.
Curbside express is also known as curbside pickup, BOPIS (buy online, pick up in-store), curbside delivery, and click and collect.
The perks of curbside express include improving brand loyalty and increasing the opportunity to secure a repeat customer.
Typically, curbside delivery options notify consumers about updates and progress with their order, so they can see what stage their order is in – from placing the order to receiving it in hand.
Customers also have higher expectations than ever when it comes to order fulfillment systems. As more companies gain access to automation, curbside express aims to be one of the many solutions to labor scarcity challenges, skyrocketing consumer demand, and the high standards that customers have come to expect.
The Value in Automated Curbside Express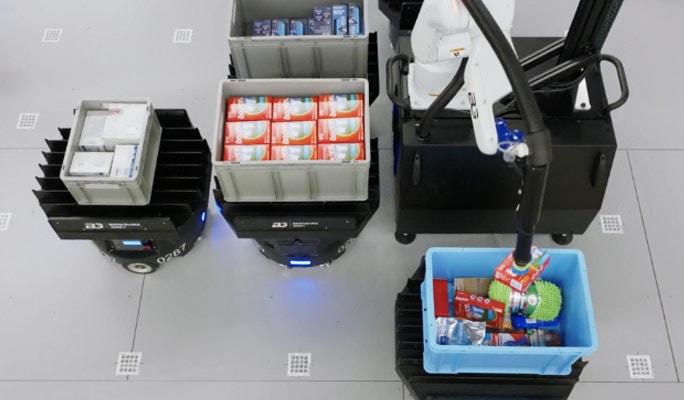 Recent events such as the pandemic have shown the importance of automation and other self-service options like curbside express for retail and eCommerce. Businesses that were able to flex with consumer demands by providing additional service options continued to increase their revenue and build a loyal consumer base. However, curbside express fulfillment models can still be time-consuming and labor-intensive without the right automation solutions.
The value in automating curbside express is that it drastically reduces the challenges associated with buy-online-pick-up-in-store service models. Overwhelming calls, frustrated shoppers, and impatient customers are just some of the numerous issues that can arise from curbside fulfillment.
Modern consumers enjoy the idea of delivery but will often refuse to pay extra for it. Curbside pickup helps to alleviate this problem. Likewise, it means the consumer can get their merchandise or order that much sooner.
Curbside express also continues to give relevance to physical store locations, allowing stores to function like micro fulfillment warehouses. It also helps generate incremental sales since consumers will often buy additional items since they are already at the store.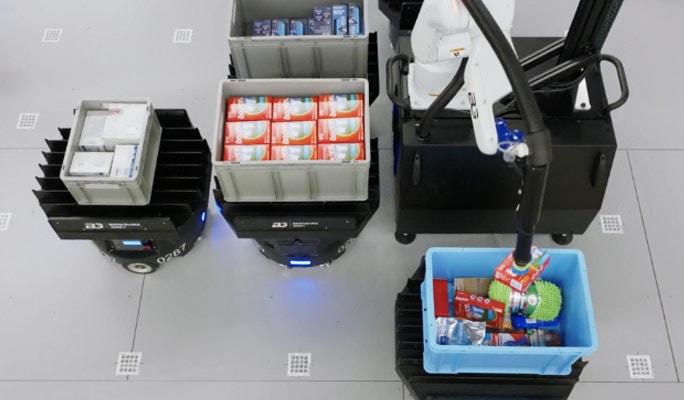 The Berkshire Grey Solution
Companies that utilize eCommerce fulfillment warehouse strategies can partner with Berkshire Grey to help automate some of their processes – without the typical initial overhead fees that enterprises have come to expect from implementing automation. On the contrary, Berkshire Grey's modular, customizable AI-enabled solutions can integrate seamlessly with a warehouse's existing infrastructure. Even curbside express locations can benefit from various pick and pack fulfillment solutions.
Robotic automation can drastically benefit the picking segment of the supply chain. More specifically, Berkshire Grey's Robotic Product Sortation (BG RPS) systems already optimize picking for major retailers across the world, picking tens of millions of items round-the-clock, automating large eCommerce order selection and break pack store replenishment.
Sortation with identification
Berkshire Grey's mobile robotic platform can help fundamentally change your sortation process. In fact, BG Robotic Product Sortation with Identification (BG RPSi) systems sort and combine small packages into larger containers, enabling efficient network handling and zone skipping – but without the need for additional labor.
Benefits of Curbside Express
Curbside express serves as a near-instant gratification option for customers looking for a hybrid shopping experience that combines online and in-person shopping. Curbside delivery means consumers can get their goods faster, which is why it's such a popular option among retail and grocery enterprises.
The hybrid eCommerce business model of curbside fulfillment is part of eCommerce's explosive growth in recent years. Legacy systems have paved the path toward automation. Unlike the fixed conveyor belts and even early generation mobile robotics, the warehouse robot systems of today can harness the power of AI to orchestrate tens of thousands of pick, sort, and place tasks simultaneously. As a result, automation can power fulfillment models like curbside express without the need for additional labor.
Berkshire Grey's robotic automation solutions can help clients increase throughput and efficiency for curbside express applications. In fact, by leveraging scalable, AI-enabled software, enterprises can increase throughput up to 25% to 50% while being prepared to handle any volume of orders.
Why Clients Love Berkshire Grey
Flexible pricing structures
The right robotic automation solution can transform enterprise businesses by streamlining their fulfillment and distribution processes. Berkshire Grey is proud to offer Robotics as a Service (RaaS) pricing models to make robotic automation accessible to more businesses. In addition, Berkshire Grey's RaaS model includes maintenance and support for our entire catalog of robotic automation solutions to allow maximum flexibility.
Industry-leading experience
As a leader in AI-enabled robotic systems, Berkshire Grey has decades of experience automating complex fulfillment and supply chain processes with a world-class team that helps businesses automate and scale.
Solutions for every industry
Get Started
with Berkshire Grey
Contact the BG Fulfillment Automation Sales Engineering Team to Learn How to:
Reduce operations expense by up to 70%.
Lessen your dependency on labor.
Bolster facility throughput by up to 25% to 50% with automation.
Get a customized ROI analysis of your specific environment and business.