What is a Micro Fulfillment Facility?
A micro fulfillment center, or MFC, is a small-scale storage facility used by businesses to store inventory, typically in retail and eCommerce. Micro fulfillment, as a whole, is a strategy that places these storage facilities in strategic and often densely populated urban areas to improve delivery times by being closer to the customer.
Products are stored in these smaller fulfillment operations as they're typically closer to the end consumer. Ultimately, the goal is to reduce costs and transit times by optimizing last-mile fulfillment.
Today, micro fulfillment is transforming retail. By 2025, experts estimate thousands of micro fulfillment centers will be installed worldwide, with the grocery sector accounting for 45% of overall micro automation revenues.
Is Micro Fulfillment the Future of eCommerce?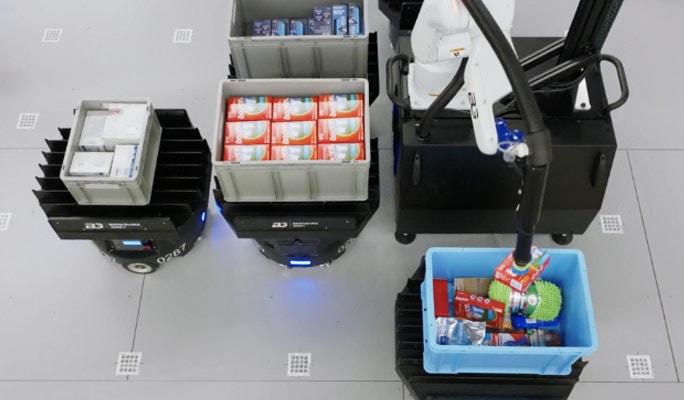 In a word, yes – but micro fulfillment isn't the only aspect that is the future of eCommerce. Rather, automation, in general, is poised to propel eCommerce, retail, and countless other industries forward.
Consumers have come to expect fast, free shipping. These expectations have placed increasing pressure on industries such as eCommerce to increase their efficiency and speed.
That pressure has contributed to the growth of micro warehousing and outsourced fulfillment options in recent years. These fulfillment options bring inventory closer to the end consumer than ever before, optimizing delivery times and accelerating transit times.
One common downside to micro fulfillment is that storage capacity is limited. Micro fulfillment operations typically only have the capability of storing a few days' of inventory or less.
Once an enterprise scales beyond the storage limit needs of a micro fulfillment facility, a common answer is to outsource to a 3PL. A 3PL can augment capacity by utilizing fulfillment or micro fulfillment operations of their own. Outsourcing also has the added benefit of leaving order fulfillment processes like picking, packing, and delivering to more qualified supply chain experts.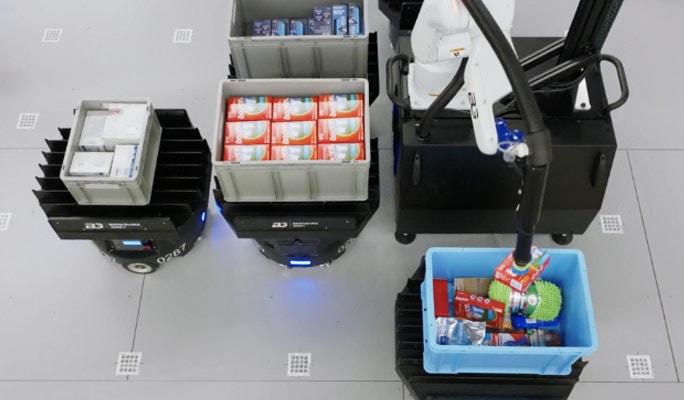 The Berkshire Grey Solution
As a leader in robotic fulfillment solutions, Berkshire Grey is proud to offer cost-effective, impactful improvements and solutions to micro fulfillment operations that exceed customer expectations. There are robotic automation solutions for every aspect of the micro fulfillment process.
Berkshire Grey's Robotic Pick & Place (BG RPP) is poised to automate the pick and place of individual items from totes and various containers served from an ASRS directly into order destinations. Ultimately, BG RPP helps a company convert goods-to-person stations into goods-to-robot stations, optimizing numerous parts of the supply chain.
Nex-gen sortation systems
With Berkshire Grey's Robotic Product Sortation (BG RPS), a micro fulfillment center can automatically pick and sort items, inner packs, eaches, and less-than-case quantities from totes into designated containers, which is especially useful for larger profile orders.
BG Mobile Robotic Sortation (BG FLEX™) systems. Your enterprise's operation can finally enable dynamic any-to-any induct to discharge into a sortation system with faster performance and even higher payloads than other mobile systems.
Benefits of Micro Fulfillment
Micro fulfillment centers are a growing trend in part because of their versatility. From small warehouses and mini distribution centers in the back of retail stores to urban fulfillment centers, any smaller-scale location that can serve the needs of local markets qualifies as a micro fulfillment facility. By being so close to end consumers, these facilities can offer customers a faster delivery experience.
Accelerated order fulfillment
Micro fulfillment operations are often highly automated, accelerating the entire ordering process. From receiving the order to potential returns processing, order fulfillment is locked down easily at a micro fulfillment warehouse.
Giant fulfillment facilities are not cheap to set up and operate. Enterprises can scale up to serve specific areas more easily using micro fulfillment facilities and warehouses instead. Faster fulfillment experiences can make it easier to scale operations without having to invest in as much start-up capital.
Lastly, two of the most common barriers that can dissuade consumers from buying products are expensive shipping costs and slow delivery times. By offering fast, affordable shipping through a micro warehouse, your enterprise removes these barriers for the customer.
With AI-enabled robotics, you can convert various goods-to-person stations into goods-to-robot stations. This allows a facility to use robotic systems to pick and pack customer orders directly into totes, bags, and other containers, ultimately speeding up order processing and reducing the overall labor requirements.
Quickly process large volumes of direct-to-consumer orders in a micro fulfillment setting with Berkshire Grey's robotics. You'll enable much faster order processing compared to picking directly from an ASRS, which is ideal for high volumes of small orders. These robotically automated sort walls are particularly well suited for – but aren't limited to – grocery, retail, convenience, and pharmacy industry orders.
With Berkshire Grey's mobile robotics, it's possible to transport, pick, sort, sequence, and discharge products faster than ever in micro fulfillment and traditional warehouse settings.
Get Started
with Berkshire Grey
Contact the BG Fulfillment Automation Sales Engineering Team to Learn How to:
Reduce operations expense by up to 70%.
Lessen your dependency on labor.
Bolster facility throughput by up to 25% to 50% with automation.
Get a customized ROI analysis of your specific environment and business.