What is Reverse Logistics?
No matter what industry your business operates in, returns happen. Simply put, reverse logistics is all about the supply chain that guides goods back from the consumer to the original seller or maker–hence the name, reverse logistics. Instead of starting at the seller, reverse logistics starts with the end recipient of the goods in question and follows the process through return shipping, return processing, and, depending on the type of goods – restocking, recycling, or refurbishment.
As global eCommerce has grown to be a $5 trillion industry worldwide, reverse logistics has become increasingly crucial for businesses to prioritize. Reverse logistics not only impact the customer experience and shape consumer sentiment, but they also impact every business's bottom line. Those companies who can recoup value and maintain customers from effective reverse logistics and returns processing stand to gain ground on their competitors and increase their profits.
Reverse logistics is also essential for maintaining sustainable business practices by reducing waste. Sustainability is a concept that increases in importance with every passing year as governments pass new regulations and consumers choose to purchase from businesses that prioritize sustainability.
Common Components of Reverse Logistics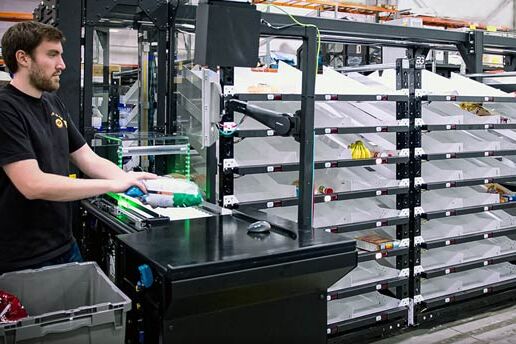 Returns shipping or drop off
Returned goods need to get from the consumer who bought them back to somewhere for processing. For eCommerce, this often means shipping the products back via mail or parcel carrier, but it also includes dropping products off at a central returns location or returning to stores.
Returns processing and management
One of the largest components of reverse logistics is the management and processing of returns. An effective returns management process should be consistent, fast, and transparent, so customers are satisfied with their experience and the business can recoup as much value as possible from the transaction.
Repairs and maintenance
Some products may require repair or maintenance services, either at regular intervals or when a product is damaged or broken. In these cases, the business may repair the product to return it to the original buyer, or they may deem it unrepairable and recycle what they can. Products that enter this process can also be transitioned to remanufactured or refurbished goods.
Refurbished goods
In some cases, businesses can process returned goods through refurbishing, remanufacturing, or reconditioning. This involves replacing or repairing parts or materials from the original product with new ones to make the original whole again. These refurbished goods are then sold again.
Unsold goods
When retailers cannot sell products, they are sometimes returned to the original distributor or producer as unsold goods.
Return policies and procedures
A key part of any effective reverse logistics strategy is a set of clear policies and procedures for returns. Customers should have a transparent set of rules and guidelines to understand eligibility and timeliness for returns. This also benefits the business since it can avoid time-consuming back-and-forth and minimizes confusion or frustration between the business and end-user.
Leased or rented goods
When it comes to leased or rented goods, the goods must be returned to the original owner at the end of the contract. Coordinating this transfer efficiently is important to ensure profitability stays high and customers are satisfied with the service.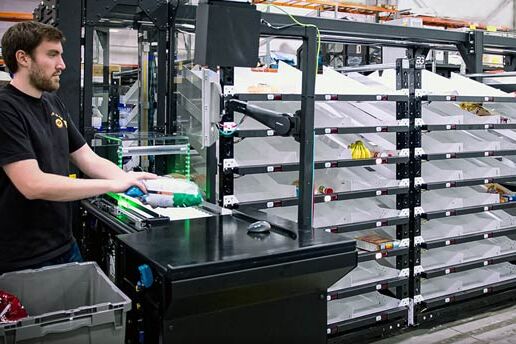 The Berkshire Grey Reverse Logistics Solution
Faster returns processing
Berkshire Grey's Reverse Logistics solution helps accelerate the resale of returned goods by reducing the processing time up to 25% with Robotic Automation. Berkshire Grey's Robotic Product Sortation with Identification (BG RPSi) system helps processing centers complete parcel sorting of return packages to streamline the inspection process and reduce workflow bottlenecks.
Once products are received and inspected, Berkshire Grey's Robotic Put Wall (BG RPW) can sort returned items for restocking. BG RPW is able to sort items 3X faster than manual approaches, reducing processing costs and improving labor handling efficiency by 35%.
Increased efficiency through robotic automation
The net result of Berkshire Grey's automated approach to reverse logistics solutions is vastly improved efficiency to reduce the cost of returns to the seller.
The Berkshire Grey Advantage for Reverse Logistics
Reverse logistics is easier than ever with Berkshire Grey's portfolio of AI-enabled robotic technology.
With top-of-the-line technology at your fingertips, enjoy touchless returns that can process with greater accuracy and speed than any manual labor. Traditional returns processes are a thing of the past.
Berkshire Grey combats inefficiencies in your reverse logistics processes by converting goods-to-person stations to goods-to-robot. By shifting to automated solutions, your reverse logistics can run smoother than ever without sacrificing precision or accuracy.
Faster operations mean more money saved and potential losses reduced. Berkshire Grey's reverse logistics solutions can increase returns processing, restocking speeds, and recycling rates.
Increased client satisfaction
With a seamless return or refurbishment experience, customers will be more inclined to make repeat orders. Simplify the returns process for consumers while reducing company losses through improved recycling and refurbishment processes.
Why Choose Berkshire Grey?
World-class technology is at your fingertips with Berkshire Grey. BG's team of robotics and supply chain experts install, test, optimize, and maintain your supply chain automation solutions so that you can focus on what's most important: business growth.
Rich portfolio of solutions
Berkshire Grey is a leading provider of enterprise-grade AI-powered robotic solutions for distribution operations. BG has a proven track record of delivering exceptional performance in complex, real-world environments.
Get Started
with Berkshire Grey
Contact the BG Fulfillment Automation Sales Engineering Team to Learn How to:
Reduce operations expense by up to 70%.
Lessen your dependency on labor.
Bolster facility throughput by up to 25% to 50% with automation.
Get a customized ROI analysis of your specific environment and business.