How Does Order Picking Work?
When it comes to optimizing all parts of your distribution center, few are as important as an efficient and reliable order picking process. Order picking is the process of "picking" products stored as inventory in a fulfillment center or warehouse after a customer places an order. A fast and accurate order picking process ensures that orders are fulfilled quickly for maximum customer satisfaction.
Order picking is typically the first step in the order fulfillment process after an order is received and processed. Once the order is picked, it is then packed before final processing and delivery.
The specifics of any given order picking system will depend on the demands of the particular industry and the products being ordered and shipped. Increasingly, order picking processes are being automated through material handling robots. These technologies and integrations help increase throughput while addressing ongoing supply chain challenges such as labor shortages.
Why is Order Picking Important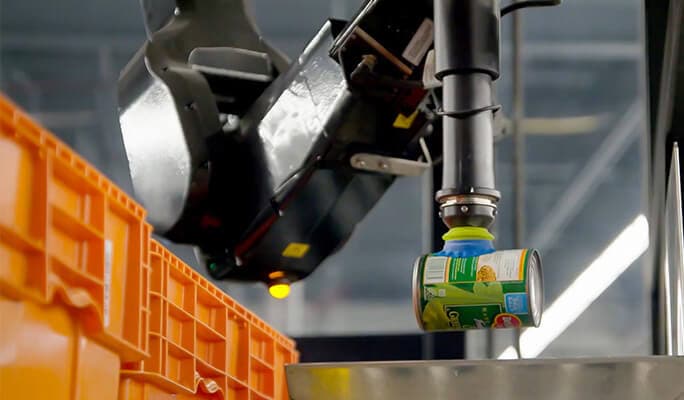 As eCommerce and online orders surge across countless industries, warehouse fulfillment operations must handle larger numbers of smaller orders, which are more labor-intensive than traditional store replenishment orders, while contending with shortages in labor and goods.
A key piece of every distribution center is a well-optimized order picking system. By increasing the speed and accuracy of picking operations, customers can receive the correct product sooner—increasing customer satisfaction and reducing the number of returns that need to be processed.
Typically, warehouse workers manually pick orders using a variety of different tactics ranging from single order picking to batch picking. However, the development of automated systems and robotic artificial intelligence has paved the way for automated picking robots to take over this responsibility, resulting in faster and more accurate picking.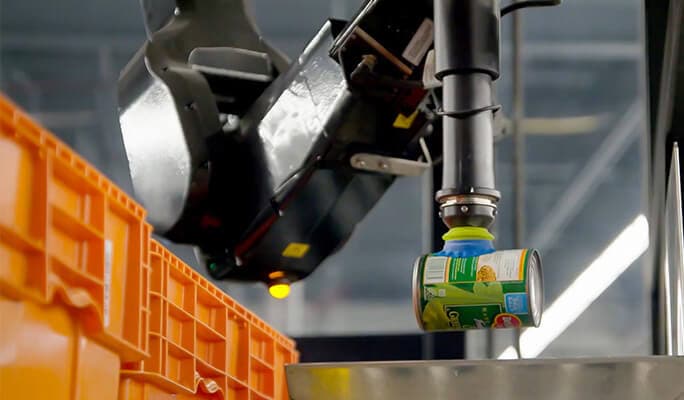 Automated Order Picking Systems with Berkshire Grey
Berkshire Grey's industry-leading picking technology leverages intelligent robotic automation to boost throughput and lower operational costs
To meet the demand of growing order volumes, Berkshire Grey's Pick & Pack (BG RPP) stations can be implemented in conjunction with automated storage and retrieval systems. By doing this, BG RPP can pick and pack items directly into the final shipment package, reducing manual touches while simultaneously cutting down on shipping costs by improving cube utilization within the packages.
Increased Picking Efficiency
By leveraging robotic artificial intelligence, Berkshire Grey's Robotic Sortation with Identification (BG RPSi) system can automate the manual process of sorting eCommerce packages for shipping.
Reduced Dependency on Labor
Plug into existing ASRS, micro-fulfillment, and conveyor-based solutions with Berkshire Grey's Robotic Pick Cells (BG RPC). By converting goods-to-person stations to goods-to-robot operations, BG RPC is able to improve accuracy and speed while integrating seamlessly into existing pick and pack warehouse operations.
Berkshire Grey's Intelligent Robotic Automation Technology
Cutting Edge Robotic Grippers
Berkshire Grey's revolutionary SpectrumGripper™ technology is equipped to pick an immense variety of products, bags, and boxes in hundreds of different materials. BG SpectrumGripper can be outfitted to any pick cell. Picking a vast array of SKUs has never been easier.
Accurate Picking from Clutter
Real-world picking often means complex, cluttered environments that strain labor or overwhelm robots. Berkshire Grey's novel approach to automated picking uses robotic artificial intelligence to generate SKU-specific identification and product handling. The result of this is unique grip force, motion, and velocity profiles to pick a vast array of products.
Dramatically Lower Start-Up Costs
Find an automation solution that works for your company with Robotics as a Service (RaaS). RaaS minimizes the upfront capital required to adopt robotic automation solutions. Berkshire Grey's flexible and modular solutions are scalable to fit any need and size.
Improved Customer Experience
Customers are becoming accustomed to receiving their products faster than ever before, and in today's ultra-competitive landscape, companies must keep pace or be left behind. Faster order picking reduces the time it takes for customers to receive their orders, increasing their satisfaction and increasing the likelihood of future orders.
Why Choose Berkshire Grey?
Enterprise Level Performance & Reliability
Partner with Berkshire Grey's world-class team of robotics and supply chain experts to install, test, optimize, and maintain your supply chain solutions. We have decades of experience supporting the world's leading eCommerce companies in mission-critical operations.
Robotic Artificial Intelligence for the Future—Today
AI and machine learning technologies are core components of Berkshire Grey's capabilities. Every automation system deployed by Berkshire Grey is continuously learning and improving to deliver peak performance.
Get Started
with Berkshire Grey
Contact the BG Fulfillment Automation Sales Engineering Team to Learn How to:
Reduce operations expense by up to 70%.
Lessen your dependency on labor.
Bolster facility throughput by up to 25% to 50% with automation.
Get a customized ROI analysis of your specific environment and business.